"It is better to be beautiful than to be good. But... It is better to be good than to be ugly". In a world focusing on fleeting ideals of beauty and commodification of images, Dorian Gray's words would still make his obsessive search for immortal beauty and eternal youth relevant.
In recent years, the desire for beauty has gone beyond the boundaries of gender, attracting also the male one, hitherto completely disinterested in aesthetic perfection. This change has caused an adoption of an entirely male beauty routine, previously dealt with in Grooming: the new male cosmetic trend.
Male Cosmesis and the new full beard look.
This new male sensitivity for body care has certainly been facilitated by the new full beard look. The charm deriving from the fake neglected man with long beard has a big success on catwalks, fashion magazines and influencer profiles.
Full beard look calls to mind the Hipster style, born in the 1940s, thanks to the white Americans who wanted to imitate lifestyle and way of dressing of African-American jazz musicians. This style needs careful details and stands out for a rather vintage trend and a passion for all that is artistic and eccentric. It is often identified in a real lifestyle of men, who are keen on travel, expedition and adventure.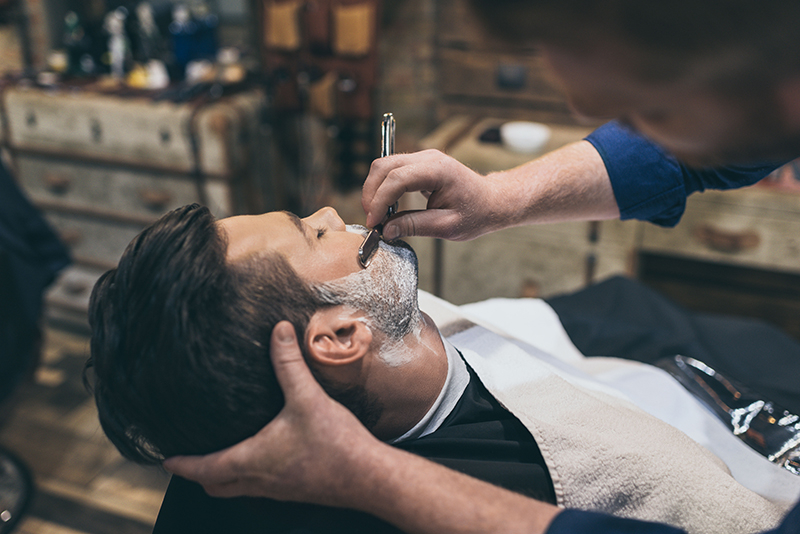 In response to the meticoulsness of this new look's details, the male cosmetic business has committed to satisfying all needs of men fascinated by the full beard look. As a result, several blogs have given some advice about the best male beauty routine and at the same time, different brands have launched their first cosmetic lines for men, sponsoured by various celebrities.
This trend of hypster style has also caused the opening of different barber shops and consequently a rebirth of the profession of barber, who gifts relax moments during thinning and brushing treatments.
Male Cosmesis: the male beauty routine revolution.
In 2018 cosmetic market has shown a decrease in cosmetic classic products and a sort of revolution of the male beauty routine, characterized by a strong interest in skin care products and care beard products.
Each beautycase of man has been enriching season after season with increasingly innovative and targeted treatments, as if to challenge the historical image of women full bags! An eager man for beauty and charm wants to minimize the effects of dehydration and ageing through anti-aging creams, moisturizing creams and gels with hyaluronic acid. In spite of his thicker and more resistant skin, man usually uses energezing gel-creams, scrubs and facial masks in order to purify and eliminate any signs of stress and pollution. Other purchased cosmetics are the great serums with fast absorption giving softness and strenght to face.
Many companies have opened up to make-up sector, by providing male product lines. For the purpose of covering and hiding skin imperfections and bags under the eyes, among these products there are concealers too.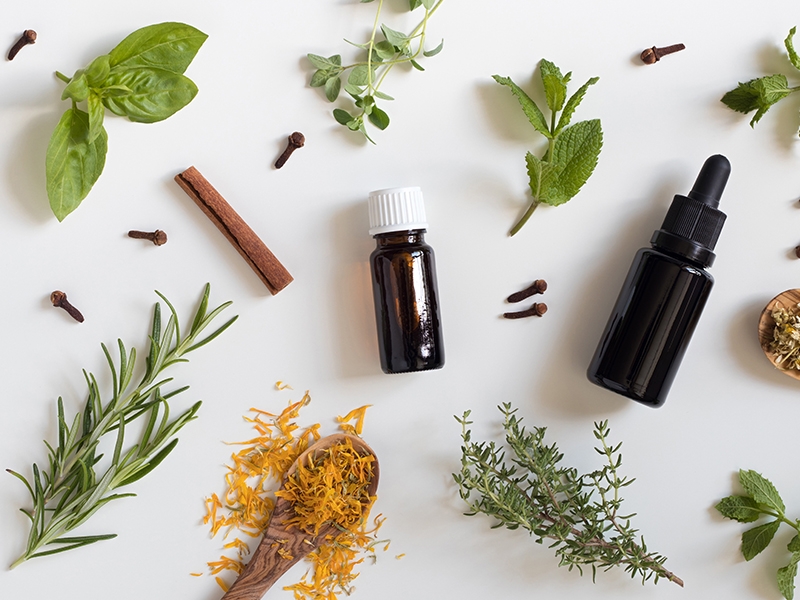 Trend of cosmetic packaging market.
It has often been shown that in e-commerce purchases depend on the following factors: price, assortment, quality, speed, frankness and reliability.
In addition to these factors, sustainability seems to have been becoming an essential feature of many products. Therefore, Green has become an important theme also for the cosmetics business.
The consumer is even more interested in ecofriendly product. As to face the sustainability requirements of packaging, cosmetic market offers the following kinds of packaging:
packaging made of recycled plastic;
PET loop plastic packaging, a polyester plastic obtained from some technologies able to divide plastic from fossil fuels;
packaging in glass and wood, processed by glassmakers and specialised suppliers.
Stocksmetic and its cosmetics packaging line for man.
Stocksmetic packaging was created by professionals with decades of experience in skincare, fragrance and pharmaceutical sectiors. It's one of the first shop online provides customers with a refined packaging. Moreover, it has a wide selection of items, may be combined with a wide range of interchangeable accessories.
In a highly competitive business such as that of cosmetics and perfumes lines, the team of Stocksmetic is aware of the importance of packaging and how packaging might be a real business card for a product , which influences consumer choice. For these reasons, Stocksmetic creates packaging with high quality materials and a refined design.
Stocksmetic offers items subdivided into four categories: Skincare line, designed for cosmetics packaging, Fragrance line, designed for perfumes packaging, Pharma line, created for pharmaceutical packaging and Home Fragrance line, designed for packaging for environmental scents.
Stocksmetic satisfies its customers by providing a wide range of Bottles and Jar for all product lines. If the customer wants a completely exclusive and customized packaging, the website consists of the section of Labels and Boxes suitable for any needs and products.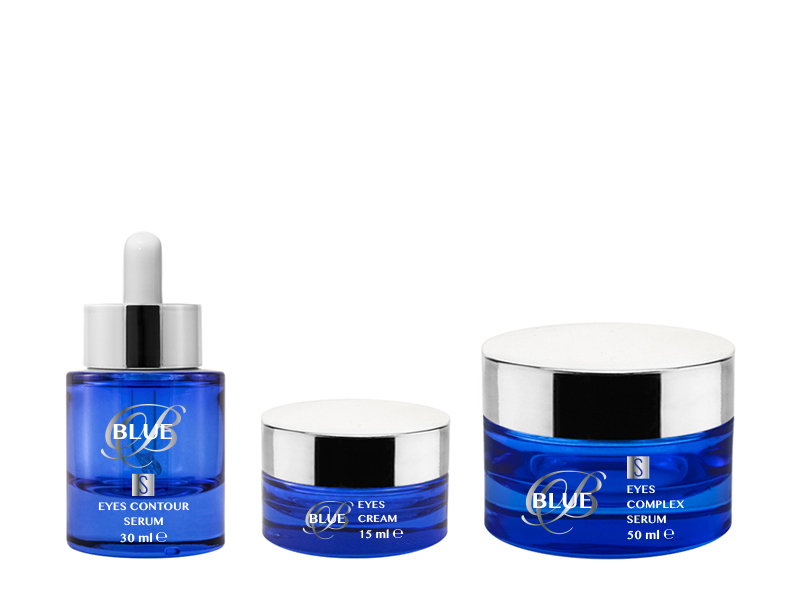 The Stocksmetic Packaging professionals take care of men, who are keen on cosmetics. Therefore, cosmetics packaging include also the Barber Shop collection, specifically designed for beard and hair care products. This line consists of plastic and glass bottles, ideal for shampoo, balsam and pre-shave oil, but also glass and aluminium jars, perfect for waxes.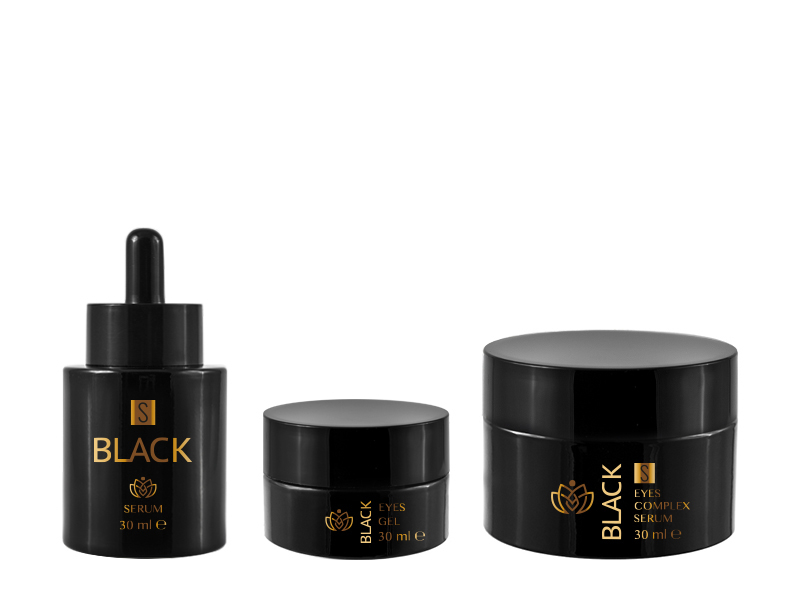 Stocksmetic surprises again! The collections are generally coloured in masculine tones thanks to the Blue cosmetics Line, which consists of blue semi-transparent bottles and jars with a fresh and sophisticated design and the Black cosmetics Line, which consists of total black opaque bottles and jars for an exclusive and appealing design.
Have you already found the most suitable packaging for you? Stocksmetic keeps constantly up with new trends and satisfies every customers wishes.