In recent years cosmetic brands have aimed at customized lines of perfume bottles. It's a great opportunity to be known and stand up to all the others competitors on the market. Do you want to launch a perfume bottle line?Stocksmetic has outlined the ultimate guide to set up a perfume bottle line in a few simple step.
First step: values and design in perfume bottles
First of all, as we have already said in this blog, the scent must reflect the brand identity. So the first step to create a line of perfume bottles is to identify the values that fragrance and bottle have to convey. There are several models of bottles and each one of them, with its peculiar shape, can convey and show different messages. So the design of your bottle has to rely on the story that you want to tell and on what you want to get through! It's clear: packaging is crucial for aesthetics, too. Indeed, before a consumer tries out a scent, the design of the bottle catches its attention. And, even before, design prompts people to get into a perfumery shop and to pick a perfume among the others.
People tend to easily remember the packaging and so it can play a role in creating the costumer loyalty. At the end, all this will lead to a successful line, or not. Tutto questo determinerà alla fine anche il successo o meno di una linea. But beware: packaging must always be compliant with the brand values and identity!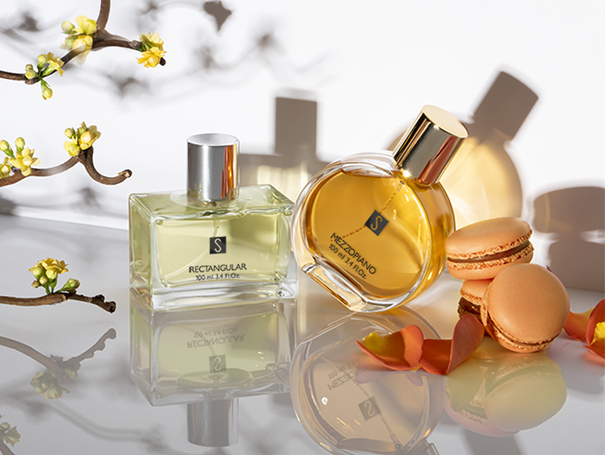 Second step: creativity in perfume bottles
Hence, the first step involves the choice of the perfect bottle, but the second step is about all the ways and all the tools to make the bottle original. Indeed, creativity is the key to setting up a unique and successful design! Stocksmetic offers a wide range of accessories to embellish and enhance your perfume bottle.
Definitely, the first accessorie to choose is the cap, available in several shapes e several colors. Matched to that, there is the collar and the spray pump. And, in addition, if you want to embellish your packaging even more, Stocksmetic offers several ornamental charms.
All these accessories make a simple and subdued bottle turns into an original and customized one. So the outcome is a perfume bottle that stand out from all the others bottles on the shelf.
Third step: customize every detail of your bottle
The third and final step to set up a customized perfume bottles line is the choice of labels and boxes. These are two items that enhance the packaging even more and they also evoke brand values and identity. Stocksmetic provides you with several labels suitable to each container. You can pick among several finishes, such as the plastified one on white o see-through surface. Or, if you are looking for a more sophisticated style, you can opt for a print on simple paper or on chald laid paper.
With Stocksmetic you can customize even the boxes, matching them with the labels. Indeed, on our website you can find a wide range of boxes with bold and essential lines, varnished or plastic coated. Moreover they are available in glossy, matte or soft-touch finish, and with four-color or hot foil printed.
In addition, each box has an internal reinforcement that guarantees protection to the product. Especially, if that product is a glass perfume bottle!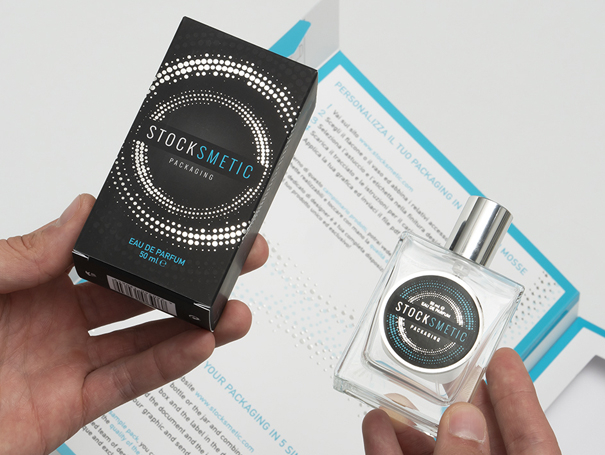 Step four? News on Stocksmetic
Recently, Stocksmetic has released a new service: screen printing. Screen printing in a print technique that can be made on plastic and opaque, satin, painted or transparent glass bottles and jars. It gives our customers the opportunity to customize even more their packaging : you'll be able to make your cosmetic and perfume lines truly unique and innovative. Finally, we can say that with Stocksmetic you can really customize your packaging all-round!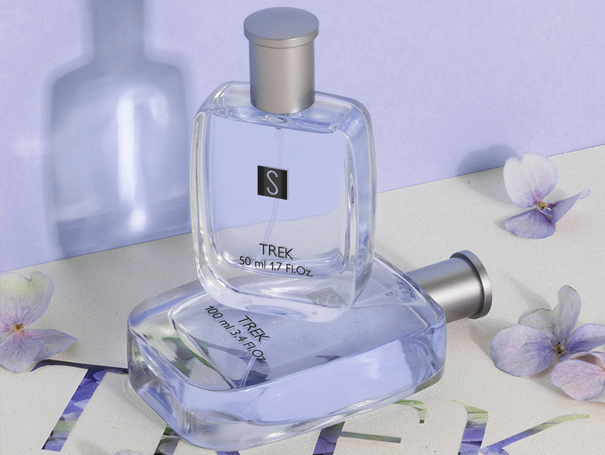 Visit Stocksmetic packaging and find out how to set up a perfume bottles line totally customized! Our team will follow you step by step throughout the whole process, from the choice of containers and accessories until the graphics picks.
Contact us if you have more doubts or questions. We will try to meet your needs to set up with you a perfume bottles line perfect for your brand!