In this article we offer three recipes for do it yourself facial creams suitable for different skin types, to be kept in Stocksmetic cosmetic containers.
In previous articles we have dealt with biological make-up and natural cosmetics and other recipes for do it yourself skin care that can be stored for cosmetic bottles and containers. In this article, we will take a look at some new recipes to create facial creams suitable for every need.
We all live different lives. Some people just do not know how to stand still and lives in a frenzy, and some people takes it calmly and looks for any excuse to relax. Each of us is different and in fact, in its own way, unique. But let's face it. Everyone, at least once in a while, wanted the same thing: to have some time between an engagement and the other to take care of ourselves.
Body care is an easy and instant way to love each other and thus feel better about ourselves. Nutrition and sports are essential components of a healthy lifestyle, but sometimes it may not be enough. We can resort to some practical remedies for skin care, capable of giving us a pleasant and healthy appearance. Face cream, for example, is a blessing that, in addition to being an excellent "base" for makeup, helps us to deal with skin imperfections.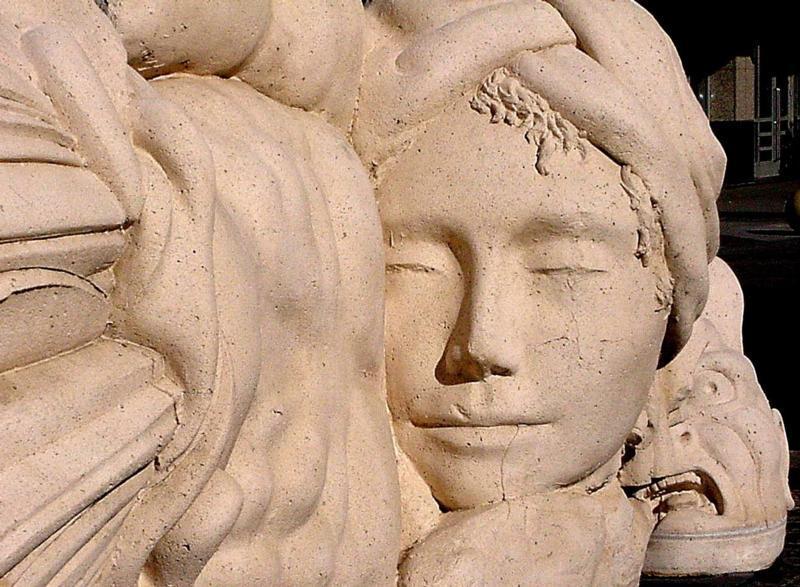 Let's discover, along with Stocksmetic which makes cosmetics packaging one of the pillars of its offer, how to make do it yourself facial creams to be kept in cosmetic bottles and containers. Depending on our skin type and opportunity of employment we can create 3 face creams:
an anti wrinkle one to prevent signs of aging;
one to nourish the skin overnight;
and a specific one for oily or mixed skins.
Anti wrinkle cream with shea butter and almond oil
The ingredients to make this do it yourself face cream are rich in smoothing and moisturizing properties, and can be easily found in stores:
10 drops of oil of musk rose;
30 g of distilled water;
15 g of sweet almond oil;
15 grams of shea oil or shea butter;
a walnut of beeswax;
a few drops of an essential oil to taste.
The procedure is simple. Just melt the wax in a double boiler and add oils of sweet almond and shea. Once diluted these ingredients, pour the heated water and blend it all until it becomes thick and creamy. At this point we enter the musk rose oil and essential oil to give the desired cream scent. This do it yourself cream is suitable for both day and night use. It is also perfect to slow down aging of the skin and reduce wrinkles due to its rejuvenating effect. We can store it in a container for cosmetics like the Heavy etched glass jar, keeping it in the refrigerator for no more than two months (being completely natural, it has no preservatives).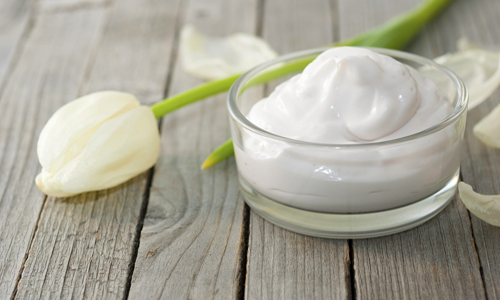 Nourishing Face Cream for the night
The second do it yourself recipe we offer you is a super-hydrating night cream to nourish the skin in depth. What do we need?
1 teaspoon of beeswax;
1 teaspoon of extra virgin olive oil;
3 teaspoons of honey;
3 drops of lemon juice.
Put the beeswax to melt in a double boiler and then combine the olive oil, honey and lemon juice. Let our cream cool at room temperature, then just pour it into a sterilized container for cosmetic like our Round plastic jarand store it in the fridge.
Purifying Facial Cream for oily or mixed skin
The last recipe is specific for those who want their oily or mixed skin cleansed from impurities and toxins. The necessary ingredients, all natural, are:
1 teaspoon of distilled water;
10 drops of essential oil with lemon;
1 teaspoon of cocoa butter;
1 teaspoon of beeswax;
3 teaspoons of jojoba oil.

Heat the cocoa butter and the wax in a water bath, adding jojoba oil at a later time. Mix everything until a thick cream is obtained and then pour the distilled water (to mix perfectly all the ingredients we can help with a mixer). Finally add the essential oil with lemon... and there you have our new ally against impure skin!
The mixture can be stored in the refrigerator for no more than a month, in containers for cosmetics that Stocksmetic studied specifically for do it yourself facial creams. The Pure glass bottle, for example, combines an elegant but essential design with the possibility of customization thanks to a wide choice of accessories.
Discover the variety of bottles and containers for cosmetics of the Skin Care line and the new cosmetic packaging lines suggested by Stocksmetic for your every need.