In the beauty world today, we hear more and more about Tsubaki oil, so let's find out what it is and how to use it in cosmetic formulations.
Well-known and used in Japan since ancient times for its properties, Tsubaki oil is extracted by cold-pressing the seeds of the Camelia Japonica, the Japanese camellia. Having a very light consistency, this oil offers several benefits for skin and hair.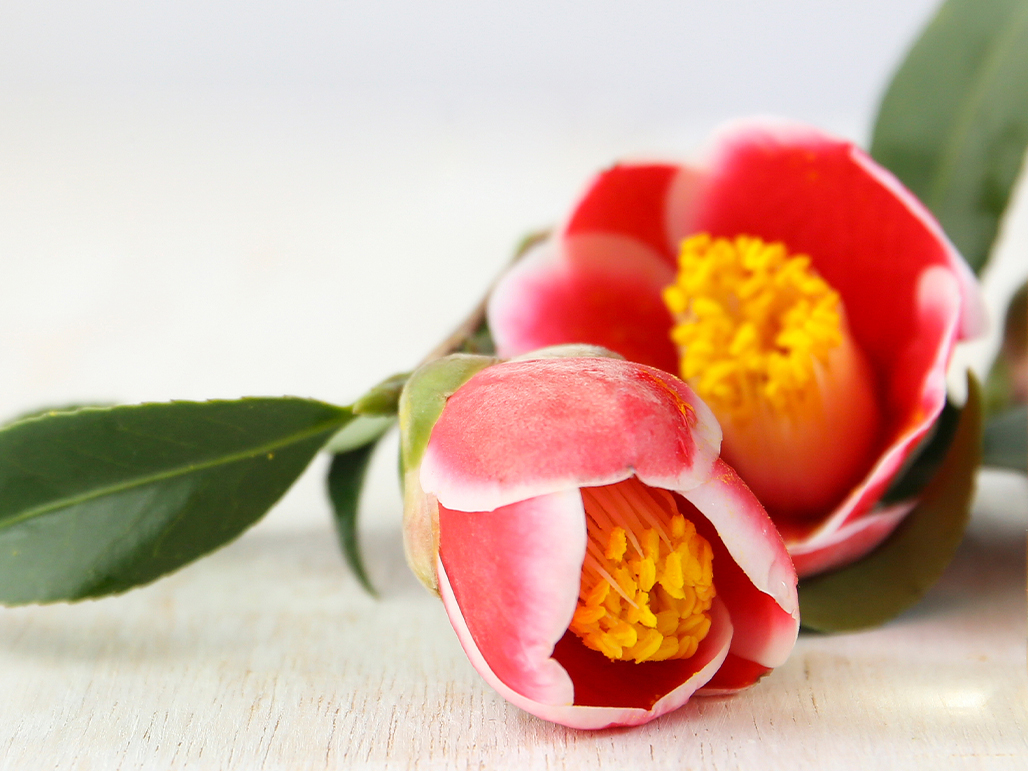 Your Tsubaki oil products with Stocksmetic Packaging
Japanese camellia oil is very popular due to its moisturising lightness which makes it perfect for normal and dry skin, but also for combination or more mature skin. In addition, vitamins A, E and C, fatty acids, plant collagen, omega-9 and polyphenols help the skin to remain elastic and firm by stimulating collagen production without clogging pores.
On the skin, it can be used as the last step in one's skincare routine in a face cream with antioxidant properties for intense, light moisturisation. For a similar formulation, our recommendation is undoubtedly the 50 ml Heavy bottle in amber glass and combined with the black Snow cream pump.
Japanese camellia oil on the hair makes it shinier, silkier and more combable, working on its softness; and when applied to the inflamed scalp it helps to soothe it especially on problems such as dandruff, dryness, psoriasis and dermatitis.
Best results are achieved by applying this pure product on damp hair so that the moisture is retained within the cuticles. Only a small amount is needed, which is why the 15 ml Essential bottle with black dropper capsule is the ideal packaging for this product.
There are many different skin and hair care products based on Tsubaki oil and with Stocksmetic you will be spoilt for choice to create your own complete cosmetic line. Enter our eCommerce and discover all our packaging designed for your beauty products: you can exclusively customise them with your logo and graphics thanks to our screen printing service.