For a very fresh summer, create an energetic and bright basil fragrance which will give verve and light-heartedness to anyone who wears it. A summery aroma above all others, basil is among the most popular aromatic plants and in contemporary perfumery it represents a fresh, light note with a strong character which is often combined with citrus but also with floral notes such as neroli and jasmine with amazing and completely different results.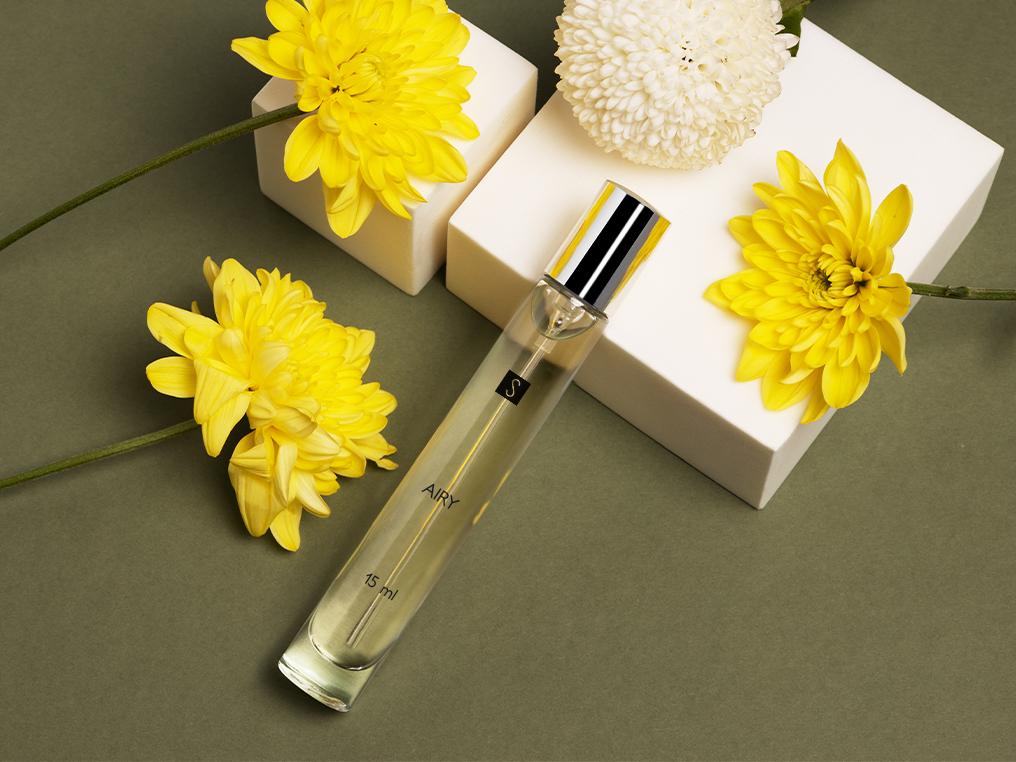 The best Stocksmetic packaging for your basil perfume
For a summery scent that is always within reach, try the Airy bottle with its pump and silver cover: mix the top notes of basil and bergamot with those of musk, patchouli or sandalwood to create a balanced fragrance. Or alternatively, experiment with the energising delicacy of green tea for an irresistible unisex scent.
Even on its own as an essential oil, basil will bring a burst of freshness to any room where you use it. For your essential oils, there are our new 3 or 5 ml Mirò bottles with their silver dropper. Finally, for all your basil fragrances, don't forget to prepare everyone's much-loved samplings with our 1.5 ml Code bottle and choose your spray pump from three different finishes. Which do you go for: the transparent, white or black?
As you see, the possibilities are endless and the core of a successful perfume is only your creativity and enthusiasm to experiment. You will certainly need packaging that is up to the task and Stocksmetic Packaging is your #1 ally: enter our eCommerce and discover all the best packaging for your perfumery items. In just a few clicks you can create a complete and inimitable line to customise with your own graphics thanks to our screen printing service.