Summer means a tan, but without taking the necessary precautions, it can also mean sunburn and erythema. This is why it is absolutely crucial to apply sunscreen consistently to protect the skin without giving up wonderful days sunbathing at the beach. How to choose your sunscreen? Here are a few tips for a unique yet skin-friendly tan plus some advice on the best packaging for these products.
When we talk about sunscreens, we are referring to cream, oil, milk or gel formulations whose purpose is to protect the skin from UV rays. But in order to do so it is better to first identify each phototype we are; knowing this is essential to make the best choice for our complexion. In any case, it is always recommended to apply a sunscreen with protection between at least 30 and 50+.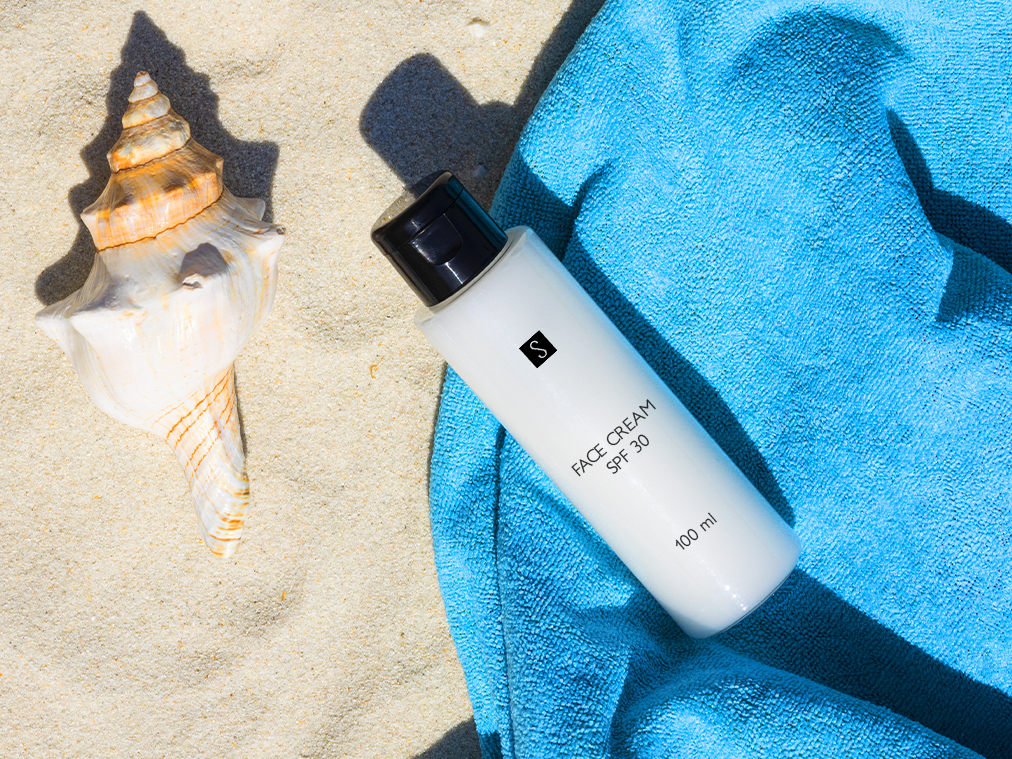 Your own sun care line with Stocksmetic Packaging
Are you ready to create effective and high-quality sun creams that protect your skin from the harmful effects of the sun and at the same time give you a long-lasting, even tan? We have found the best packaging for your line!
In Stocksmetic's Tubo collection you will find white plastic bottles in various sizes. All the bottles in this collection stand out for their practicality and easy usage. Their ergonomic shape makes them perfect for applying sun creams on the beach: thus creating body products with a wide range of SPF, the sun protection factor. And let's not forget an ad-hoc product for the face: the 100 ml New Pure bottle with the Flip Top cap is perfect for a facial sun cream because this particular accessory will allow you to get the right amount of cream with each application. To complete the line, you can formulate a super-tanning body lotion with low sun protection but not without filters. The 150 ml New Pure amber bottle combined with the black Minitrigger is the ideal pack for a product with a light, almost liquid texture that leaves the skin fresh and moisturised while sunbathing.
Enter the Stocksmetic world to discover the packaging for your new cosmetic line and the various combinations with our wide range of accessories. Also via our e-commerce you can complete your pack with accessories available in different finishes and match them to your chosen bottle. In addition, cases are available, thanks to which you can customise your packaging and make it unique with your own graphics.