The term retinoid refers to all substances derived from vitamin A, including the much-loved retinol, which is widely used in cosmetics for its beneficial properties on the skin. However, it may happen that, if these are abused, a form of dermatitis called retinoid dermatitis develops as a side effect. Let's take a closer look at the properties of these valuable active ingredients and what to do if skin inflammation occurs.
The beneficial effects of these active ingredients derived from vitamin A are manifold, in fact they are used on our skin to prevent and combat skin ageing; treat acne, seborrhoea and post-acne. It is also famous for improving skin relief by diminishing wrinkles and enlarged pores and combating hyper-pigmentation.
If not used with caution, however, retinoids can lead to the development of retinoid dermatitis that starts with mild side effects such as slight redness and dryness (with the classic feeling of skin pulling).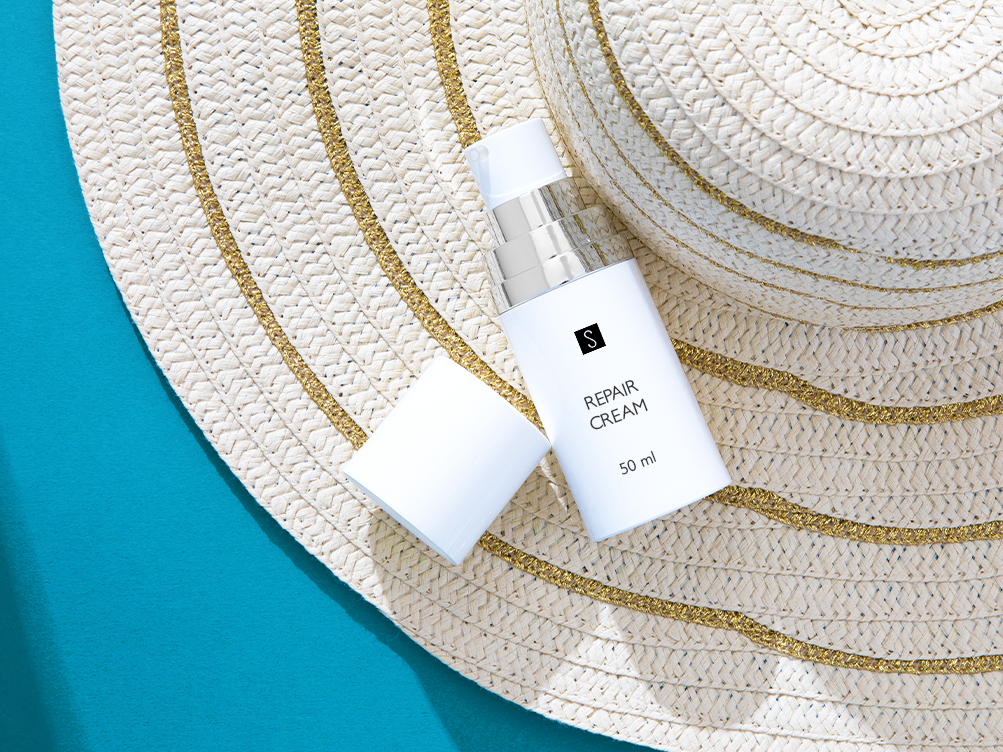 Create a beauty routine against retinoid redness with Stocksmetic Packaging
This is why it is important to take action as soon as the first signs of inflammation appear. In case of redness and dryness, retinoid products should be discontinued and a beauty routine should be implemented that balances the skin's moisture again.
With the 30 ml Ego bottle in clear glass combined with the silver dropper, you can create a face serum against redness caused by retinoic acid; this product gives your face cream a boost and re-hydrates the skin better and faster. Thanks to the 50 ml Mythic bottle and its airless technology, you can create a repair cream without worrying about external contamination. Finally, the 15 ml Ego jar in clear glass with its shiny silver lid is perfect for your new retinol eye mask. Remember to keep the concentration of the active ingredient low to moisturise without irritating this very delicate area of the face.
Let Stocksmetic Packaging accompany you in the creation of your skincare line against retinoid dermatitis: in just a few clicks you can then personalise it as you prefer with the silkscreen printing service or with our cosmetic packaging cases with your logo and graphics.