Dry hair is a very common blemish, both in summer and winter, but not impossible to solve. There are, in fact, many cosmetic formulations to nourish the hair deeply and for a long time.
Brittle and dry hair is caused primarily by a lack of sebum in the hair tissue, caused by sebaceous glands with reduced activity. This is due, for example, to intense and prolonged exposure to the sun, excessively cold temperatures, smog, but also to the use of hair products that are too aggressive for the scalp.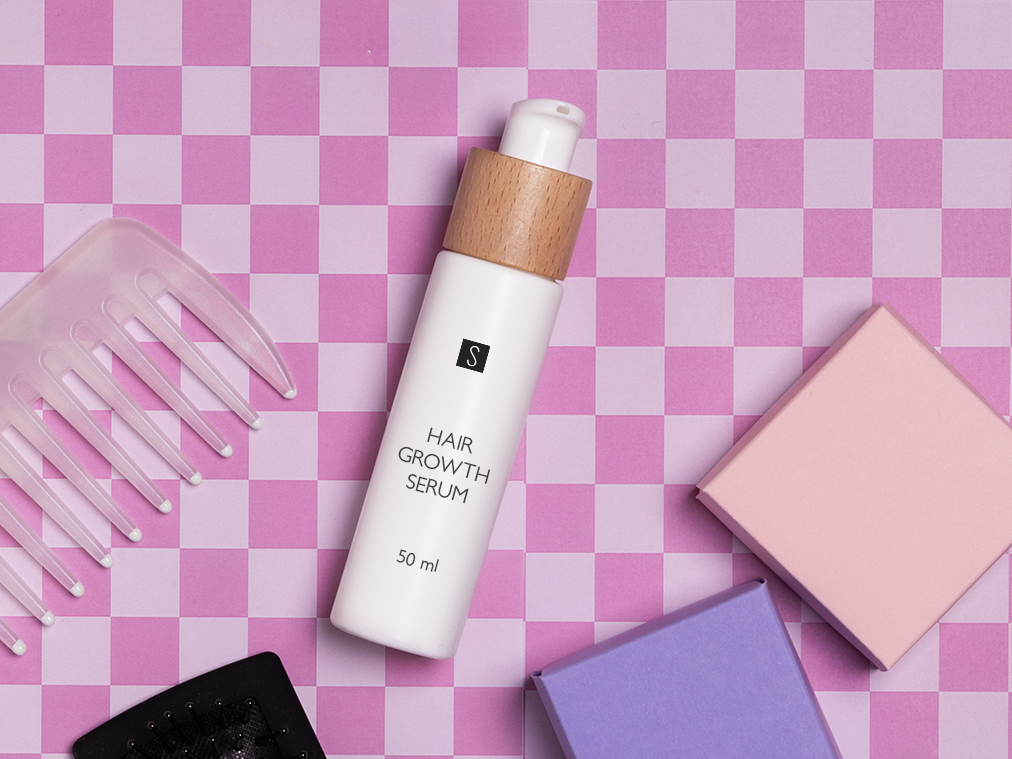 Stocksmetic Packaging for cosmetic haircare lines
In cosmetic haircare formulations for dry hair, the most effective are of plant origin such as shea and cocoa butter, but also coconut, linseed, argan, sweet almond, jojoba, olive and other oils.
For a nourishing conditioner for dry hair that leaves the hair moisturised, healthy and protected, the ideal pack is our 50 ml Sky Green PE bottle with the Rewood cream pump attachment, which is extremely convenient for applying the formulation to all lengths.
Very often it is thought that the only solution to this problem is conditioner, in reality there are many other products to nourish the hair optimally.
Oils can be applied after moisturising shampoo as a formidable remedy for dry hair ends and to moisturise the scalp even once a week by leaving it on damp hair for half an hour. Your formulation will provide perfect hydration for hair damaged and brittle by the summer season, but also repair chemically damaged hair. The Stocksmetic pack for you is the 250 ml white plastic New Pure bottle combined with its white Ice spray pump.
Gels, such as those with aloe or castor oil, are excellent for nourishing damaged hair and remedying poorly moisturised scalp.
Finally, a mask with healing, nourishing, moisturising and restructuring properties against dry hair and hair breakage is a must. The most suitable packaging is undoubtedly the 200 ml Pure plastic jar with its white satin lid.
Stocksmetic has created a line completely dedicated to the haircare world from which you can take your cue: packs suitable for the different types of formulations on the market, from the New Pure bottles suitable for shampoos and conditioners to the Round jar ideal for restructuring masks. All packaging can be combined with elegant accessories that allow simple applications, perfect for your customers and to enhance your brand.