"Less is more" is the key concept that animates the world of clean cosmetics, the new frontier of beauty that is revolutionizing the daily skincare of many women.
At one time it was thought that a long list of products had to be used to obtain perfect skin, today many experts seem to argue the exact opposite: it is not the quantity that determines the result but the quality of the formulation.
It is, therefore, a kind of cosmetics that consists of a few gestures, made from two or three products characterized by very short INCI and natural ingredients.
Among the lovers of this beauty routine, there are especially the new generations who prefer to use only the necessary, natural and eco-sustainable products.
A must-have are certainly the face cream to be applied before going to sleep to give the skin a healthier and brighter look and an anti-aging serum able to correct the signs of aging even at a young age. The face mask is also an essential product: to be applied twice a week, it helps to regenerate and nourish the skin in depth.
How to choose the perfect packaging for your clean cosmetics line
Not only the cosmetic formulation but also the packaging that contains it must be minimal, characterized by simple lines and able to highlight the naturalness of the product.
Stocksmetic provides its customers with a wide range of cosmetic packaging to meet all needs, a 360° service that allows you to create a complete packaging line, from the jar or bottle, to the choice of accessories and customization.
For the face cream, the queen of cosmetics, we recommend the 50 ml Luxe jar, a refined container that can be customized by combining it with the Girotondo lid available in many finishes.

The 50 ml Heavy bottle is the perfect solution to contain face serums: thanks to the practical Smarty pump, the dosage of the product will be easier and without waste.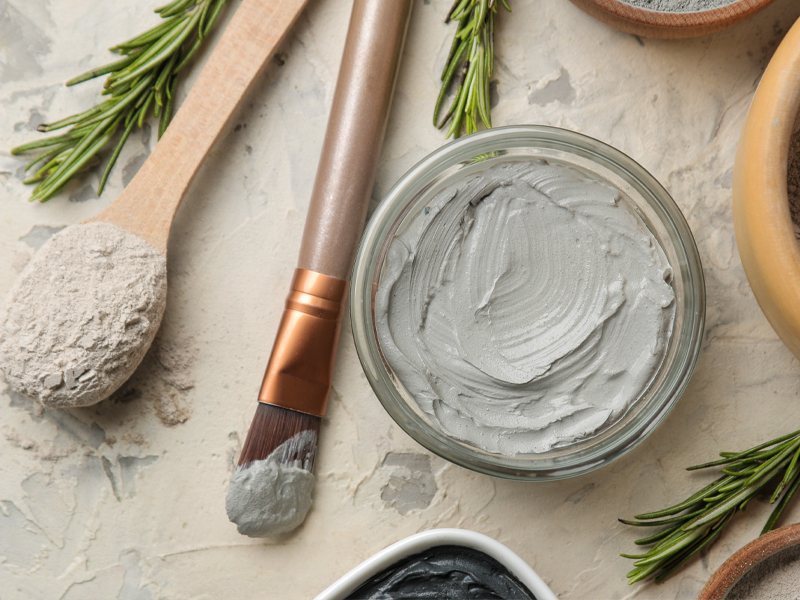 Finally, to complete the clean beauty routine, the mask is an essential product: in this case, the 50 ml Heavy jar is the perfect pack that combines elegance and practicality to be combined with the Girotondo lid that allows to enhance and make even more precious the formulation.
It only takes, therefore, design packs with simple lines to create a unique cosmetic collection: visit our website and start to create a packaging line for cosmetics that best communicates your brand and your products, to be customized with cases, labels or with the screen printing service on glass and plastic.