Energy Clinic, a leading company in the field of wellness for over 15 years, offers 360° treatments dedicated to personal care in the luxury relaxing sector.
Energy Clinic offers its SPA and wellness packages in the best hotels located in Croatia, Germany and in Montenegro. But the key factors of the company are the customised services, that allow you to regain your physical wellbeing and energy balance directly on board of luxury yachts or in exclusive villas. It is also possible to take advantage of targeted relaxation programs for MICE events participants and not least to request a total "remise en forme" before the wedding day.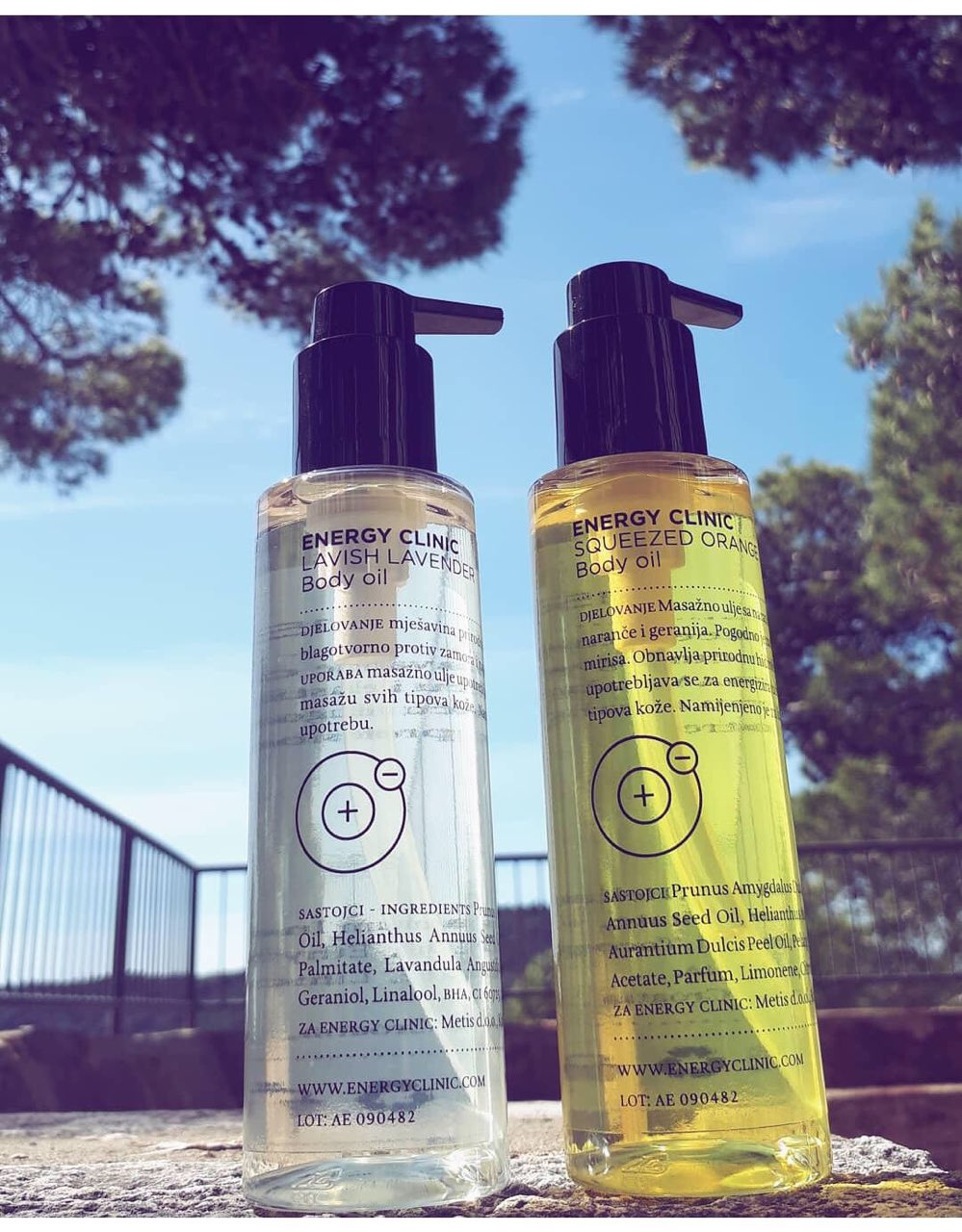 The Energy Clinic has realized its own cosmetic line and has selected Stocksmetic for the packaging of its products. In particular, for the Lavish Lavander Body Oil and Squeezed Orange Body Oil, Energy Clinic opted for the 150 ml plastic bottle of the Round collection and completed it by adding the Mountain Glossy Black dispenser . Thanks to the practical dispensers, these bottles are the perfect choice to contain oils and cosmetic products to take with you in every occasion.
Both products have been also produced in a Professional format for the Energy Clinic wellness centres. Energy Clinic chose the Heavy 400 ml plastic bottle combined with the Mountain Glossy Silver dispenser pump: the result is an elegant and practical pack which emphasizes the entire cosmetic line.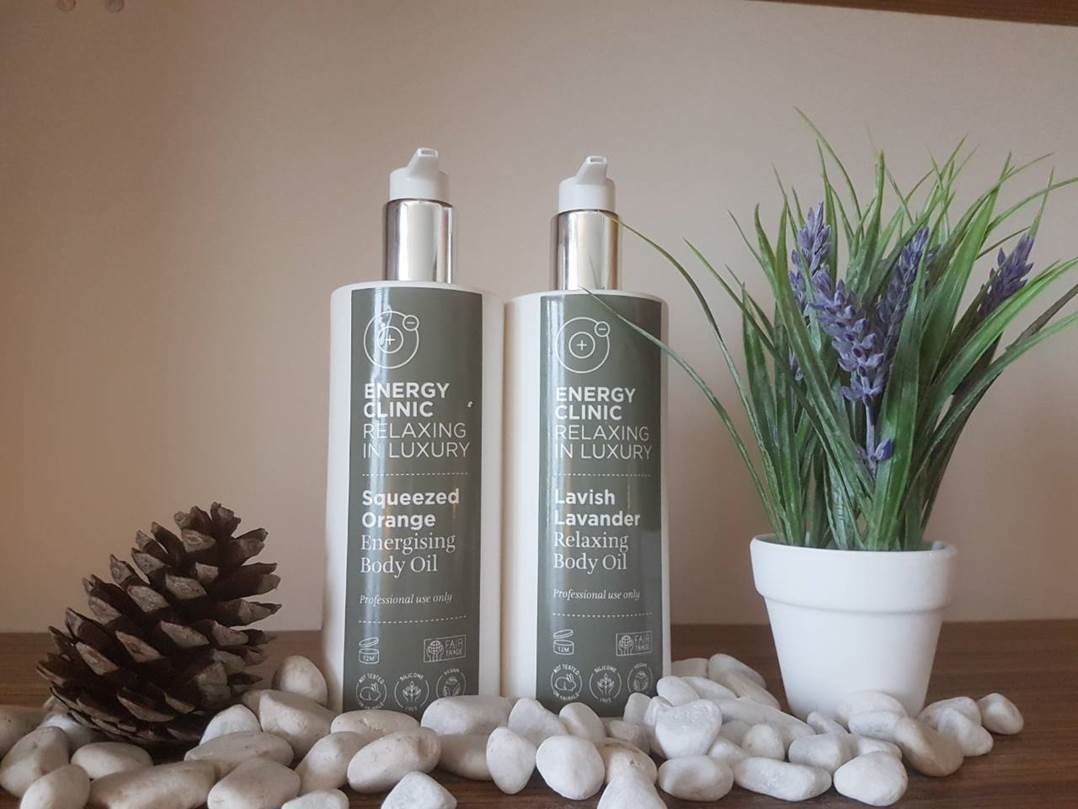 All Energy Clinic formulations are inspired by the Mediterranean environment and are produced entirely in Croatia. The ingredients used, such as lavender, geranium and peppermint, are completely natural and with the highest quality, to create well-being sensations and give a relaxing and anti-ageing effect to the body.