The first rays of springtime sun encourage to go out and enjoy life in the open air. If winter has made our face skin dull and pale, this is the time to fix it. That is what foundation, BB creams and concealers are for. Today on the market you can find a solution for every needs. Formulation, coverage and durability can change but the principle remains the same: to uniform complexion and make the skin perfect with a beauty-filter that restores light and tone even to the most dull complexions.
Let's start with foundation: high or light coverage? Compact, liquid or mineral? Knowing which is the most suitable foundation for your complexion is essential to avoid surprises. There are different types of skin and for the choice of foundation we must take this into account, both for the colour and for the texture of the product.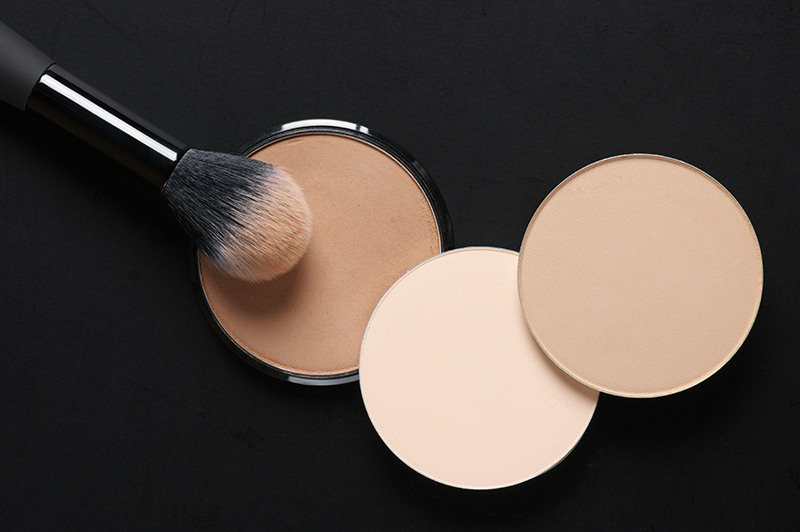 Cosmetic packaging for liquid foundation

Dry and normal skin requires light and moisturizing textures, with different coverage according to everyone's needs. The result obtained with this type of product is natural and light on the skin. It can be applied with its specific brush, latex sponges or with hands and can be stored in glass cosmetic packaging, that has to be shaken before use. Some examples? The 100 ml Heavy Bottle in frosted or transparent glass with cream pump is perfect for this type of foundation, as well as the elegant Luxe glass bottle, the Heavy 30 ml model or the 50 ml Pure bottle. After the application we recommend to apply a thin layer of face powder to mattify the complexion and prevent the skin from getting shiny during the day.

Cosmetic packaging for compact foundation
Oily and combination skin, which tends to get shiny in the "T-zone" and stays dry in the other areas, prefer compact products. You can find creamy or powder compact foundation, and apply it with a special sponge to blend colours with an opaque and silky base. For this product Stocksmetic recommends a practical packaging such as the Compact Circus, an ideal solution also for concealers and other cosmetics. Alternatively, you can opt for plastic jars or glass containers like the 50 ml Pure Jar for powder products. Lastly, for compact creamy foundation, you can choose a cosmetic packaging in stick that is also useful when traveling.

Sun protection or mineral foundation for the most sensitive skin
For those who have delicate skin subject to redness, the most suitable choice is mineral foundation. This product, in fact, contains natural substances in a very fine powder that lets the skin breathe giving it a natural effect with a light coverage. Also in this case the best cosmetic packaging is certainly a plastic jar to be combined with a plastic or aluminum lid.
For those who don't want to renounce liquid foundation despite the first spring or summer heat, Stocksmetic offers a specific cosmetic packaging line. Today you can find foundations with sun protection to fight skin aging and make the complexion even under the sun. These products, available with SPF 10, 30 or 50 depending on your complexion, can be stored in glass or plastic bottles. Some examples? The 50 ml Heavy frosted glass bottle or the 30 ml Pure bottle.
Are you looking for an original idea for your cosmetic packaging? You can choose the new 100 ml white plastic tube: an ergonomic and practical solution to preserve your foundation avoiding external contamination.
Cosmetic packaging for concealers
Once the complexion is uniformed, let's apply concealer to hide dark circles and imperfections. By eliminating bags under the eyes and signs of fatigue, concealer illuminates the skin in a single application. But what are the most suitable cosmetic containers for this product?

For the thickest products Stocksmetic recommends the new 4 ml Petit glass jar with Petit lid or the Lip Stick Circus bottle, ideal to carry with you in your bag.
Liquid concealers, instead, require a specific cosmetic packaging for a more localized application. Stocksmetic suggests Airless Digital plastic bottle available in two sizes of 6 or 15 ml and the 10 ml tube.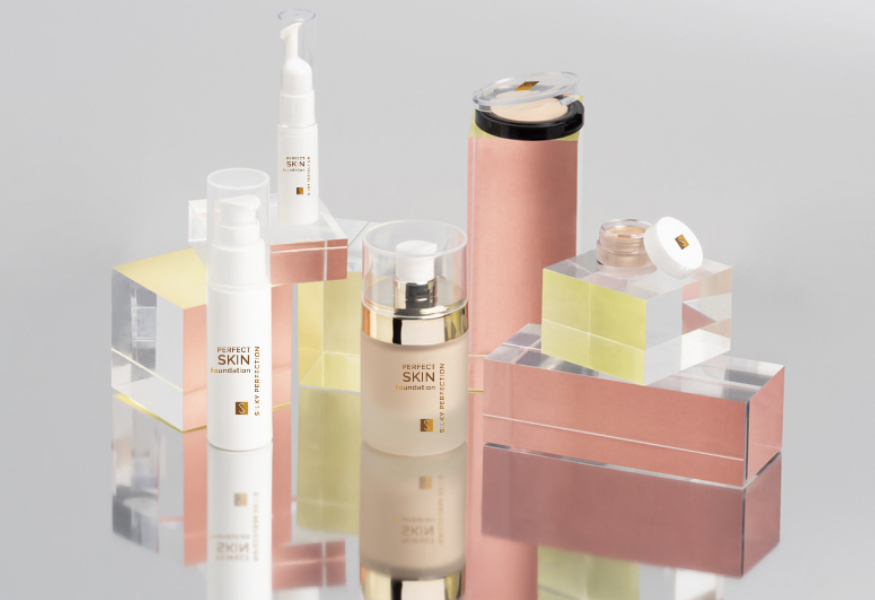 Stocksmetic Packaging: customized cosmetic packaging for every need
Light or high coverage? Matt or glowing effect? What make up is best for your skin? Let's discover the wide range of Stocksmetic cosmetics containers and the best accessories for your make up line. Thanks to a few simple steps you can add the matched box and personalize your packaging with labels with your logo or graphic.
Keep following us to find out all the news on cosmetic packaging and contact Stocksmetic for more information! Our team will help you creating your first cosmetic line supporting you in every stage of production.