Despite the fact that it is a widespread and consolidated practice, there are still those who insist on exposing themselves to the sun without adequate protection, with the risk of a sunburn or, worse still, of seriously damaging the skin. Prevention should therefore not be underestimated, and for this reason the use of sunscreens is so important.
How and when to use sunscreen products



It is essential to know that it is necessary to buy a new sun cream every year and start applying it immediately, by combining the intake of dietary supplements specific for sun exposure that have an antioxidant activity and increase photoprotection. Another thing we must remember is that we should use sunscreen even when we are tanned: UVA rays pass through the clouds, through the windows of the car and also through our clothing.
Furthermore, it is a common mistake to think that sunscreen is only necessary on a few occasions. Contrary to what many people think, sun creams should not be spread only to the sea but every time it exposes us to the sun, for example during a walk in the mountains, even if the sky is covered and the application has been done regularly, both before and during the exposure.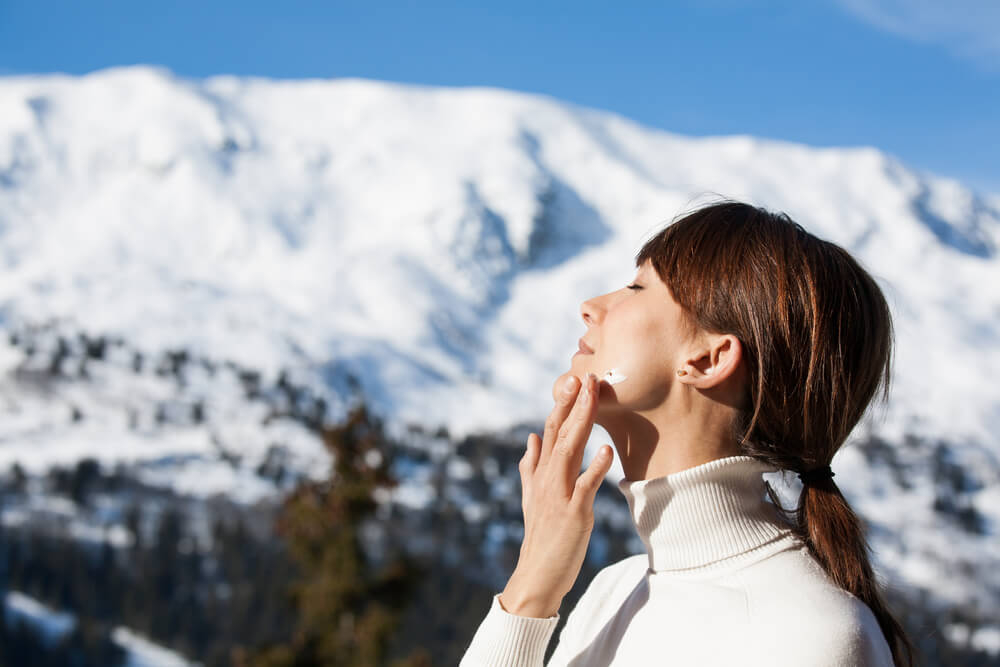 All people should use sun creams, including dark skin creams which, in contact with UV rays, can develop more quickly the main signs of aging such as wrinkles and skin spots.
To make informed purchases, it is necessary to behave as you do for food and then read carefully the label of sun creams. The most effective products are solar products with both UVB and UVA protection and a sun coverage factor between 15 and 50.
Create your own complete solar product line with Stocksmetic Packaging
Do you want to create a cosmetic line dedicated to solar products and make it unique thanks to its packaging? The bottles and jars in different finishes and capacities of Stocksmetic, made of plastic or glass, are the ideal solution to create a personalized collection without sacrificing the convenience of the pack. The wide range of accessories that can be combined will also make it possible to make the use of the products practical and adapt them to the needs of the consumer.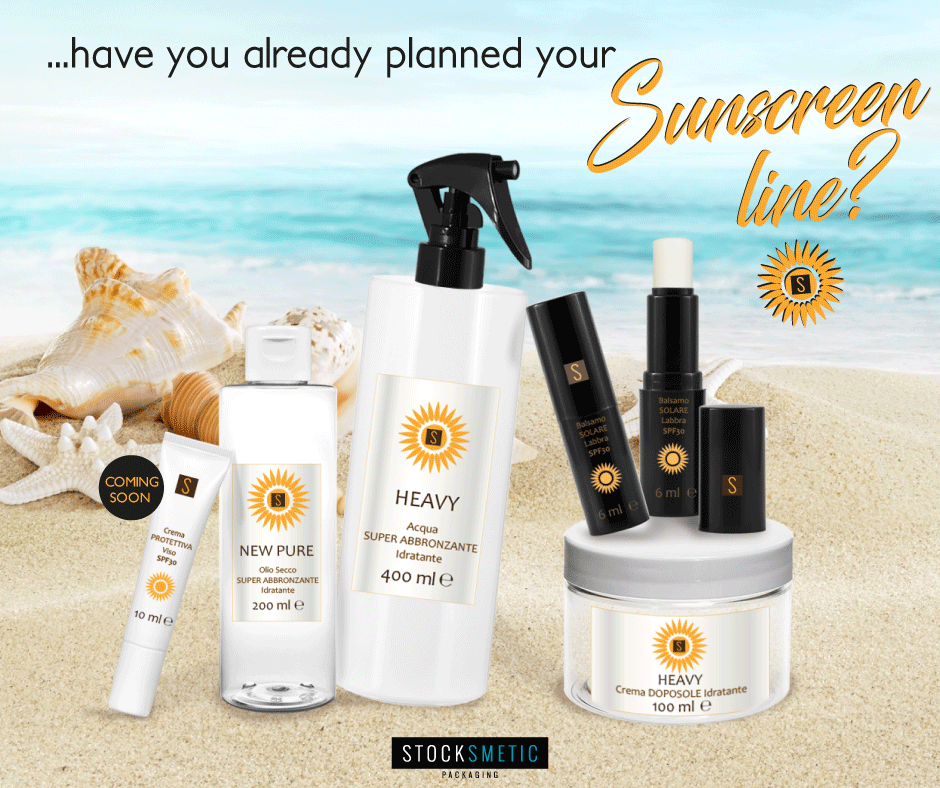 Our Skincare Line, for example, is the ideal solution for sun protection including creams, after-sun products and self-tanning products, but also moisturizing and soothing masks, sprays, conditioners for the body and lips, and sun care for hair. For example, you can choose to use the Heavy bottle combined with the mini-trigger pump, the Tubo bottle with a capacity of 10 ml, the New Pure line bottle to which you can add the Flip Top capsule. The Round vase is ideal for creams and after-sun masks, while the lipstick of the Make-Up collection will allow you to create sun protections designed specifically for your lips.
Thanks to our packaging, anyone can create their own line from scratch. Starting from bottles, vases, accessories and the creation of boxes and labels with their own logos and graphics - at no extra cost of plant and startup - you can really customize your pack 360°.