Maybe we are not yet ready for the change of season but now it's official: autumn has arrived and with it the first cold. But do not worry: only a few simple tricks and you will be able to
take care of your skin just in time for winter. So, let's discover how to make 4 natural do-it-yourself autumnal recipes and how to preserve them in containers for homemade cosmetics to mantain their beneficial properties.
Exfoliating orange body scrub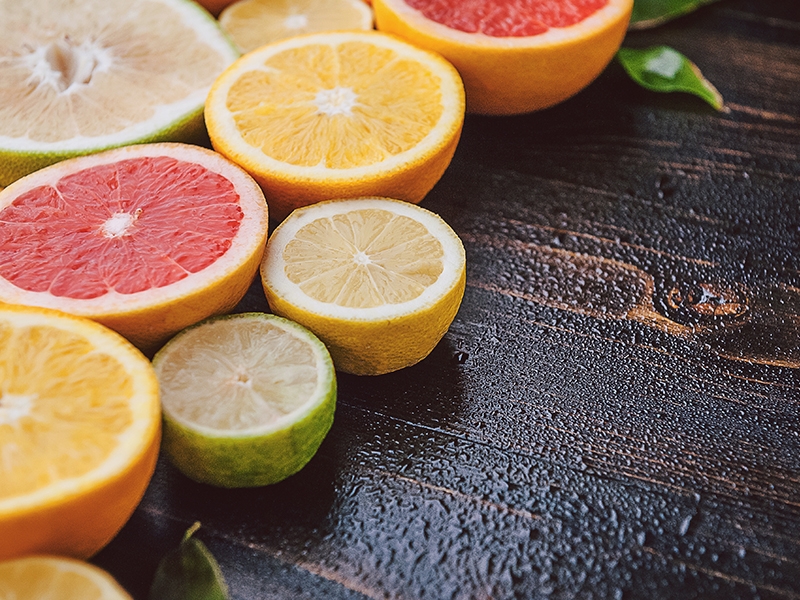 Citrus fruits, besides being a natural source of vitamin C (which is precious for immune system), are also useful allies for the health of our skin. We can make an excellent body scrub with:
1 tablespoon of oat bran
1 teaspoon of honey
1 tablespoon of yogurt
1 teaspoon of untreated orange peel
5 drops of sweet orange essential oil
3 drops of essential lemon oil
For this recipe start grating the peel of one untreated orange, then mix honey with yogurt and add the oat bran, grated orange peel and finally the essential oils. This orange body scrub has to be gently massaged in the shower and then rinsed thoroughly. It is a great natural remedy to restore softness and hydration to your skin stressed from the first cold. You can keep excess product for a second application in plastic cosmetic containers such as
200 ml Thalasso hermetically sealed plastic jar
.
Pumpkin moisturizing face mask

Another typical ingredient of this season is pumpkin. This vegetable is rich in vitamins A and C, beta-carotene, iron and magnesium, and helps preventing the signs of skin ageing. For this reason, the pumpkin face mask can help you restoring skin glow and nourishing it deeply. The ingredients for this face mask are:
yellow pumpkin

1 tablespoon of yogurt

1 tablespoon of honey

1 teaspoon of lemon juice
Cut a slice of pumpkin, boil it and let it cool. Use a fork to crush the pumpkin pulp until it is melted, then add yogurt, honey and lemon juice. Once the ingredients are mixed, you can apply the face mask and leave it on for 5-10 minutes before rinsing. The most suitable cosmetic containers for this facial mask are the glass ones, such as the 200 ml Pure frosted glass jar.
Chestnuts anti-age mask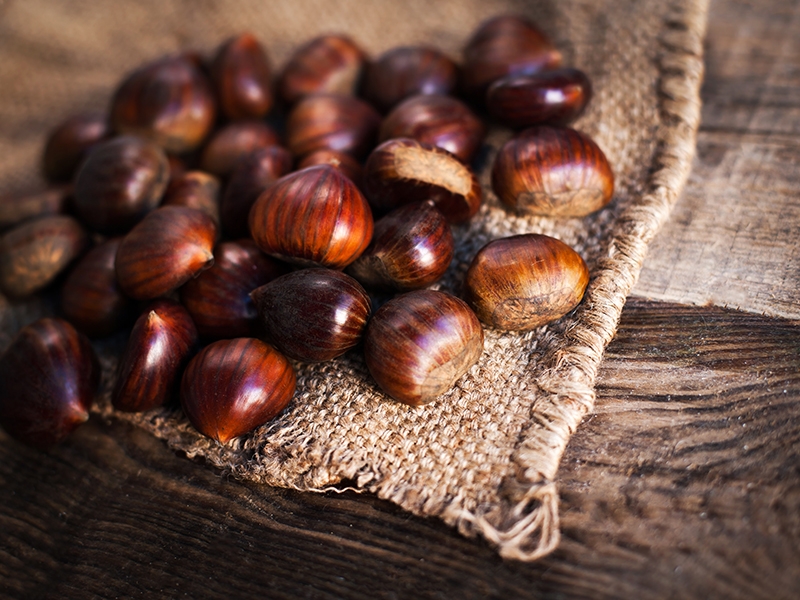 Autumn is first of all roasted chestnuts season. But maybe not everyone knows that chestnuts are also a good ally to prevent the signs of skin ageing. Rich in potassium and magnesium, chestnuts have remarkable antioxidant properties and help you keeping skin toned, supple and hydrated. For this natural anti-age facial mask we will need:
chestnuts
1 tablespoon of almond oil
1 tablespoon of honey
Once boiled, shell the chestnuts and crush them. Just add honey and almond oil to get a homogeneous mixture. Apply the mask and leave on for 10 minutes, then rinse with warm water. This autumnal anti-age recipe can be stored at room temperature in a plastic container such as the practical 200 ml Round jar.
Nourishing cinnamon hair mask in containers for homemade cosmetics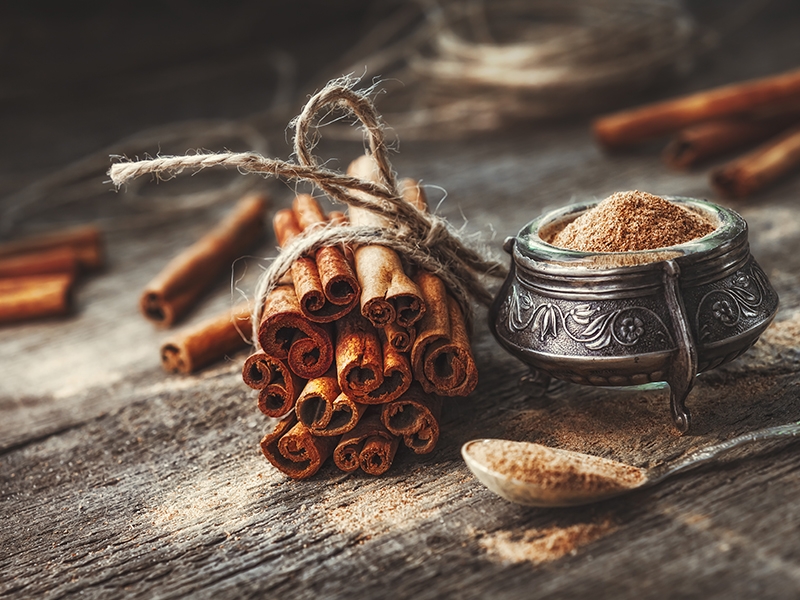 In this review of autumnal recipes you can not miss those with cinnamon. This spice, used in cooking and appreciated for its unmistakable aroma, has many beneficial properties for our body. Thanks to its high content of fiber, iron, calcium and manganese, cinnamon has antibacterial, antioxidants and revitalizing properties. In order to fight dry hair stressed by low temperatures you will need:
3 tablespoons of cinnamon

2 tablespoons of honey

1 tablespoon of olive oil
Mix all the ingredients together until you get a homogeneous compound and apply on your hair. Leave the hair mask on for 10-15 minutes, then you can rinse thoroughly and proceed with your shampoo. This express solution to revitalize even the most dull and dehydrated hair can be used once a week. You can preserve all its beneficial properties with the containers of Tbr cosmetic line like the 50 ml plastic bottle.
Containers for homemade cosmetics
Set the autumnal season off on the right foot thanks to Stocksmetic team's advices. Try these easy recipes for a perfect autumnal skincare and discover the most suitable containers for homemade cosmetics to preserve their natural properties.
With Stocksmetic you can choose from a wide variety of bottles and jars in different sizes and materials to meet all your cosmetic packaging needs.