As we have already seen in our previous articles, most of us cannot waive perfumes and perfumed waters, not just in winter, when some perfume gives immediately a touch of femininity, but also in the warm summer days, when spraying our favourite perfumed water gives freshness to our body and stirs our desire for holidays.
Stocksmetic gives you some suggestions how to choose the most suitable perfume bottles and perfumed waters for you!
What is the best summer fragrance ?
Changing a perfume is an usual action after the season change: perfumes and perfumed waters follow emotions, sensations, seasons, but also our needs. Fragrances are also perfect as aromatherapy because they have a relaxing, energizing or soothing effect. Perfumed waters are largely used as a valid and beloved alternative to the usual perfume, in particular during the warmest months when a perfume would turn out to be too "heavy" or could leave on our skin that horrible feeling of something sticky. On the contrary, perfumed waters are light, fresh and soft and, so, they do not raise any problem if used with high temperatures. Let's see the best summer perfumed waters for our glass bottles and roll-on bottles.
Citrus fragrances
Summer is coming and citrus fragrances should be preferred to the other ones: lemon, cedar, orange, whose energizing effect is perfect for relieving tension and stress. They are ideal for all occasions so as to give you an immediate feeling of freshness.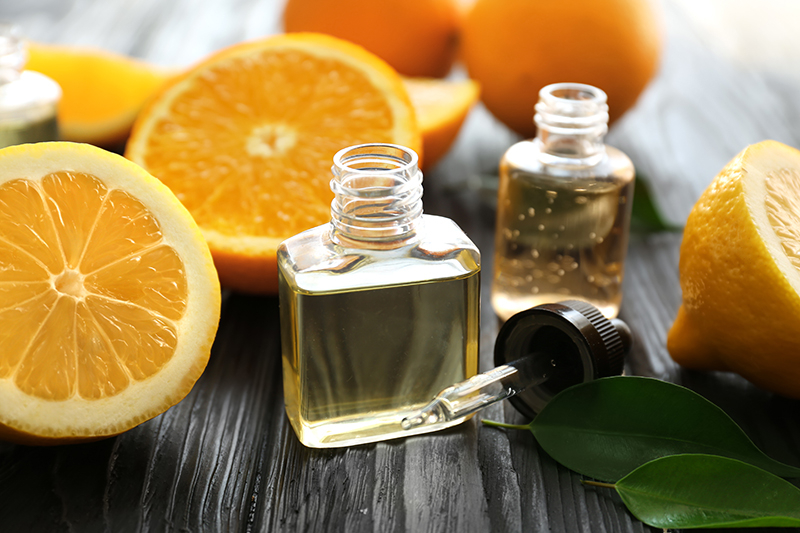 Flower fragrances
The most romantic girls could also use perfumes with floral notes such as rose, jasmine, peony, orchid, violet and orange flowers: light to spray and they give immediately freshness. Among floral perfumed waters the reigning queen is the rose water, whose various properties bring great benefits to the entire body.
Do you want to know the recipe to create your homemade rose perfumed water?
It takes a little time: you need a cup of water, some rosemary, some grinded rose petals, a spoon of vodka and two teaspoons of olive oil or jojoba oil or almond oil.
let's start boiling water. When it is boiling, add oil and then rose petals: when the flowers start loosing their colour and scent, put the solution in a cold bottle. Now add vodka and rosemary. After a couple of hours throw petals away and your perfume will be ready!
As the perfumed water is ready, you can use our perfume bottles for do-it-yourself fragrances; you can find the most suitable ones under the section Fragrance of our website.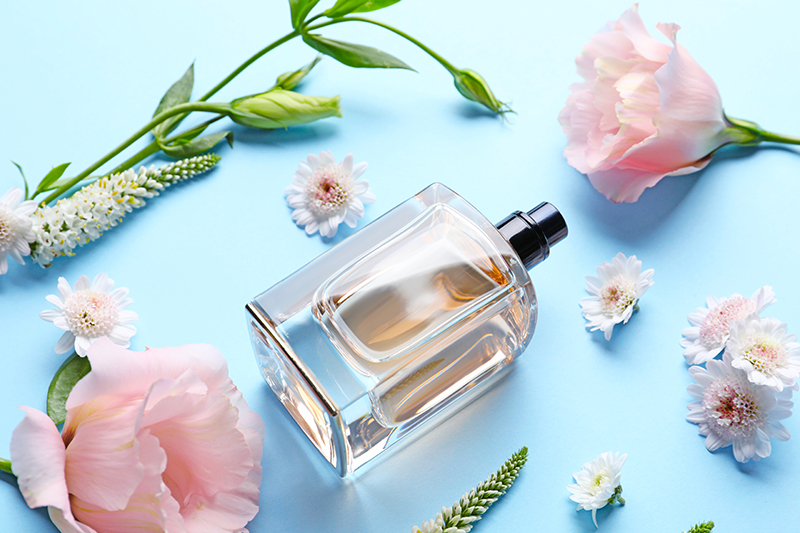 Green fragrances
Owing to the growing interest toward our environment and planet, the "green notes" have become the protagonists of several fragrances. This kind of scents come mostly from leaves and herbs such as mint, eucalyptus, laurel and give a refreshing and balsamic effect on your skin.
Perfume bottles: the bottles by Stocksmetic
As we saw, the only rule to follow when choosing a perfume is to follow your own tastes and needs, so that the choice of the bottle complies with our tastes, needs and adapts to each situation in order to have our favourite fragrance always with us. Let's find out which perfume bottles by Stocksmetic are the best to bring on holiday!
Stocksmetic has created a complete, versatile and elegant bottle line, which is perfect to store perfumes and perfumed waters. The collection Fragrance comprises glass bottles like the 10 Mland 30 Ml Cilindro glass Bottle , which are comfortable and perfect to bring with us, and glass roll-on bottles to be personalised.
Stocksmetic team is always available for every information and assistance concerning orders! Contact us at the e-mail address info@stocksmetic.com or write us on Whatsapp by calling or texting the phone number +39 335 6803758.