A complete section to track your orders
We have simplified and made the Reserved Area more intuitive and easy to use, giving our customers the opportunity to track the various steps of goods preparation.
This change has taken place to give greater attention to the customer and to make the purchasing process more transparent.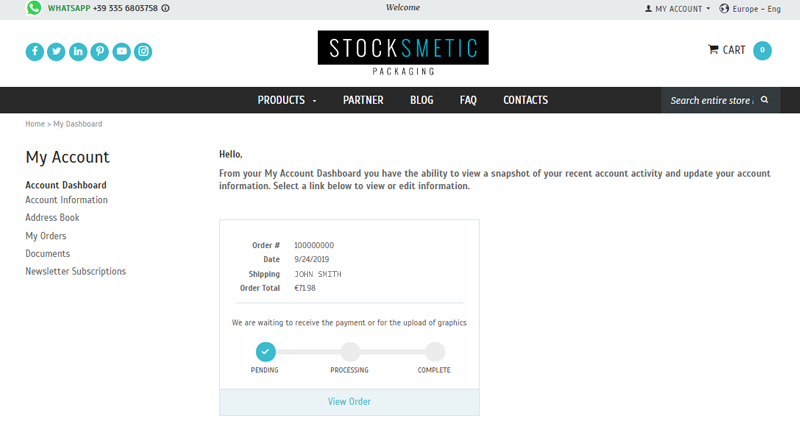 The new Reserved Area is designed and developed to give our customers a lot of useful informations. Once you have made your purchase, you can check the status of your order directly in the My Account section; you can also view your order history, have access to the different kinds of documents - such as the invoices available at the end of each month - and upload graphic files for boxes and labels customization and printing.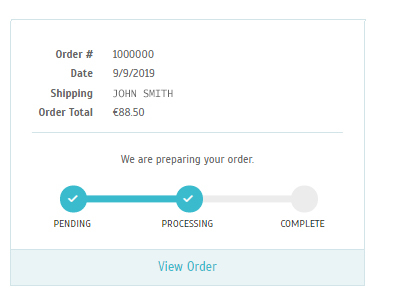 Within the new Reserved Area you can follow step by step your order in all its processing stages that may be:
Pending: your order has been accepted but our systems are still waiting to receive payment or the loading of your custom graphics
Processing: your order is correctly processed and we are proceeding to the goods preparation
Complete: the goods are ready for collection at our warehouse or for shipment by courier.
In the last case you can view directly in your reserved area the tracking number of the shipment that will allow you to locate your package and know the expected delivery date. If you have chosen to collect the goods from our warehouse, we will inform you the time needed to organise the collection.
Creating a packaging line for your beauty products is now even easier, faster and more intuitive thanks to this new area designed to give a further high quality service to our customers.