What makes us think of perfume if not spring? Spring is the season of nature and rebirth, the perfect time to change scents. Each scent can be packaged differently. Stocksmetic allows you to choose the glass bottle you prefer, enrich it with labels and accessories and select the box that best suits your needs.
Packaging
As we have already said in a previous article, packaging, especially in recent years, has acquired considerable importance. Indeed, not only it is useful to contain and transport our favourite fragrance, but it has become a key factor in attracting customers' attention and communicating the idea behind the product. The fragrance may be good, but it is the packaging that captures our curiosity and makes us decide to taste it.
Let's focus on one of the items that make it up: the bottle.
Types of bottles
Stocksmetic has outlined a complete, versatile and refined line of bottles to meet any type of customer needs. The aim of the company is to offer refined packaging with a unique design. The bottles are made with high-quality materials and can be of different sizes: 10, 15, 30, 50 and 100 ml. You can choose among the glass bottles, sampling bottles or roll-on bottles with a practical and innovative design. For every occasion, there is an exclusive bottle that suits you. Then you can customize your bottle by adding accessories and labels.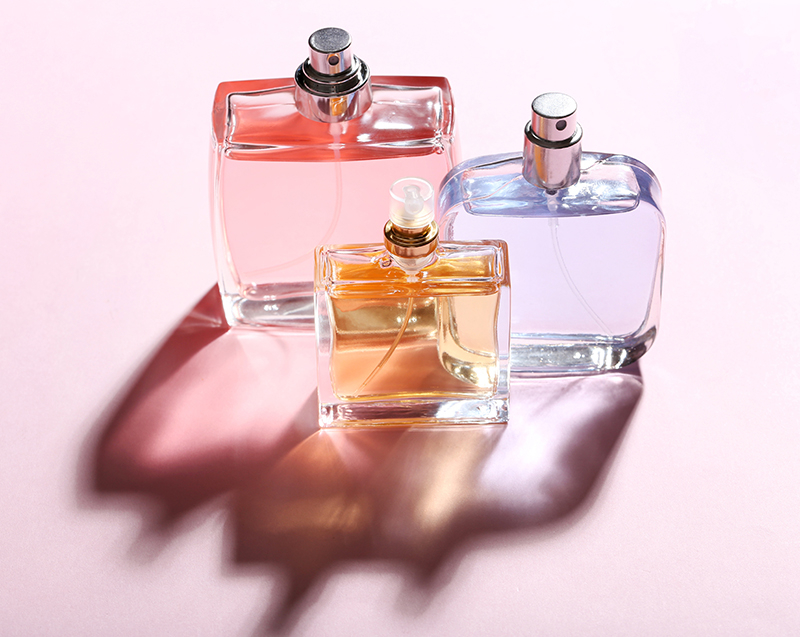 Glass bottles
We have already mentioned that Stocksmetic offers a wide range of perfume bottles that differ in shape, capacity and accessories. One category available is that of glass bottles. This material gives refinement and elegance to the product. The main characteristic that distinguishes these bottles from the others is the variety of shapes available. We move from the classic, simple and linear design to innovative and creative bottle shapes. If you are looking for a classic model, the Cilindro, Hollywood and Ovali bottles are for you, while if you want a more particular and attractive shape the Tokyo bottle, along with our collection of glass bottles for perfumes, is the perfect solution.
Do you always want to take your favourite perfume with you? Then Sampling bottles are perfect for you. We can consider them a real innovation, they are in a practical mini-size format and are therefore useful to carry around and light to put in your bag.
Glass bottles: accessories
Do not miss the incredible opportunity to customize your glass bottles by choosing a graphic representation that will be screen-printed on the models chosen. Besides, within the site, you can find an entire section dedicated to accessories for glass bottles ideal to complete your perfume. Capsules of all shapes and colours, special droppers, bows, rings and pumps. The company focuses on the great possibility to customize the packaging to your liking, to make the perfume unique. This feature is a strong point of Stocksmetic. The last detail to embellish your bottle is to create a label with personalized graphics and a protective box for your bottle.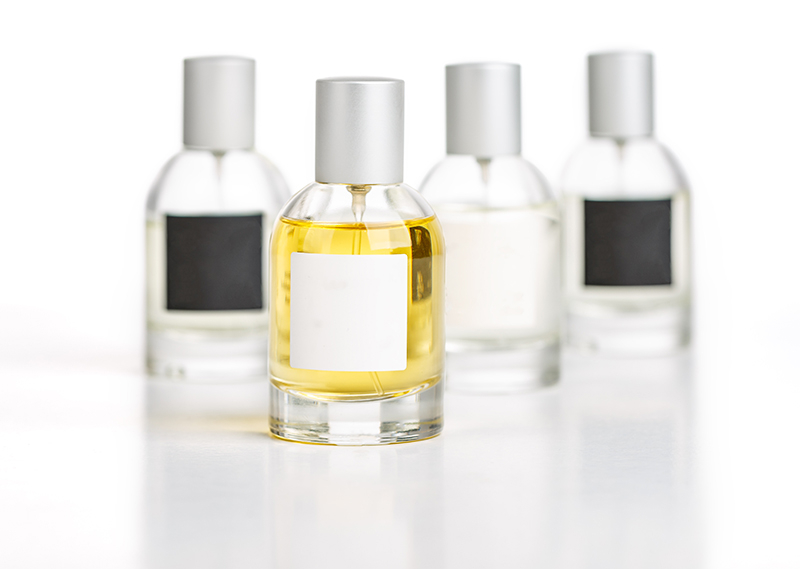 Visit the Stocksmetic website and create your packaging quickly and easily. Choose among the different bottles the one that best suits your needs and enrich it with the details and accessories that most attract your curiosity