Acids are among the most effective ingredients to fight skin imperfections. They are not only used by the most famous celebrities in the world but also by many skincare lovers to reduce the intensity of spots, discolorations, scars, acne but also signs of aging.
In general, they are therefore very valuable to regenerate the skin and make it healthier and brighter, but it is important to select the most suitable for your skin.
In cosmetics there are two types, alpha hydroxy acids or AHA and beta hydroxy acids or BHA. The first ones are usually extracted from fruit and act on the superficial layers of the skin such as glycolic acid, mandelic acid and lactic acid whereas BHAs interact with the deep layers of the skin such as salicylic acid.
Among the most loved and requested ones there is glycolic acid: it is an ingredient frequently found in exfoliating products such as toners and helps cell renewal, making skin immediately softer and more elastic.
Mandelic and lactic acids, on the other hand, are perfect for more sensitive skin thanks to their delicate action. In addition to treating problems such as acne, they give tone and firmness to the skin.
Finally, salicylic acid is the most suitable for oily and impure skins, a real panacea that reduces, from the first treatments, the appearance of pimples and blackheads.
A packaging line for your acid-based formulations
In the market there are many formulations enriched by acids: in addition to creams and serums, you can find in stores and pharmacies also tonics and face sprays.
Stocksmetic offers a wide range of cosmetic packaging, ideal for your formulas.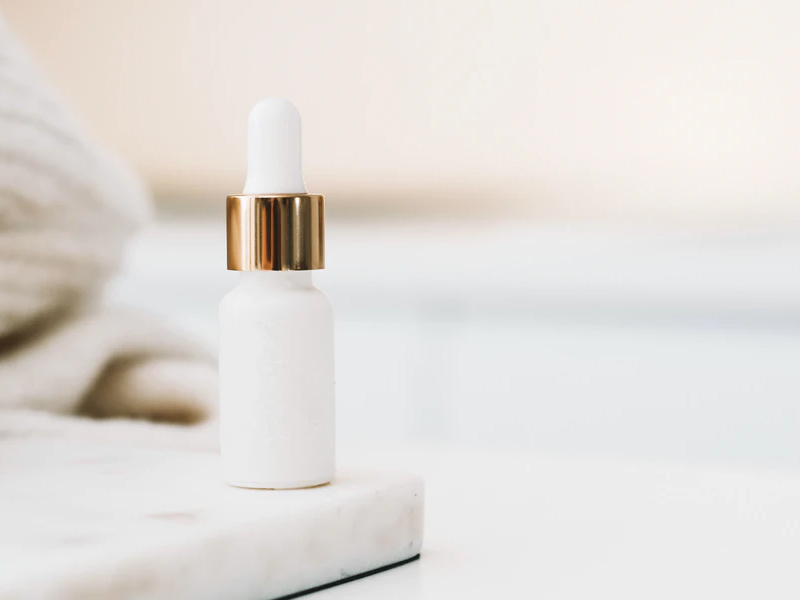 Specifically, for an elegant and modern serum line, the 30 ml Luxe bottle combined with the shiny gold dropper is a perfect choice to communicate the exclusivity of your products.
For a complete and matching collection, the 50 ml Luxe jar with the gold Girotondo lid is the right pack for your acid-based creams. Unique and iconic, it is the right mix for an impactful and timeless line.
Moreover, the 150 ml New pure bottle in r-pet plastic is an eco-friendly packaging ideal for face mist and toners when combined with the spray Ice pump.
Be inspired by all the bottles and jars in our Cosmetics section and if you want to have some ideas about the packaging for your new skincare collection, visit our new Inspiration section, an area where you will find many proposals for an eye-catching and timeless result.