Having beautiful hands can be considered a business card to be proud of, but to keep them that way it is important to take care of them and preserve them, especially during the colder seasons.
There are many external agents that undermine the health of our hands: wind, cold, water, disinfectant gels. Considering also the great use we make of our hands, all these factors tend to weaken the protective barriers of the skin, leading it to crack more easily, break at the surface level and lose colour and softness. That is why it is essential to start a routine that takes care of it in the right way. Let's discover together which are the steps of an easy and effective beauty routine.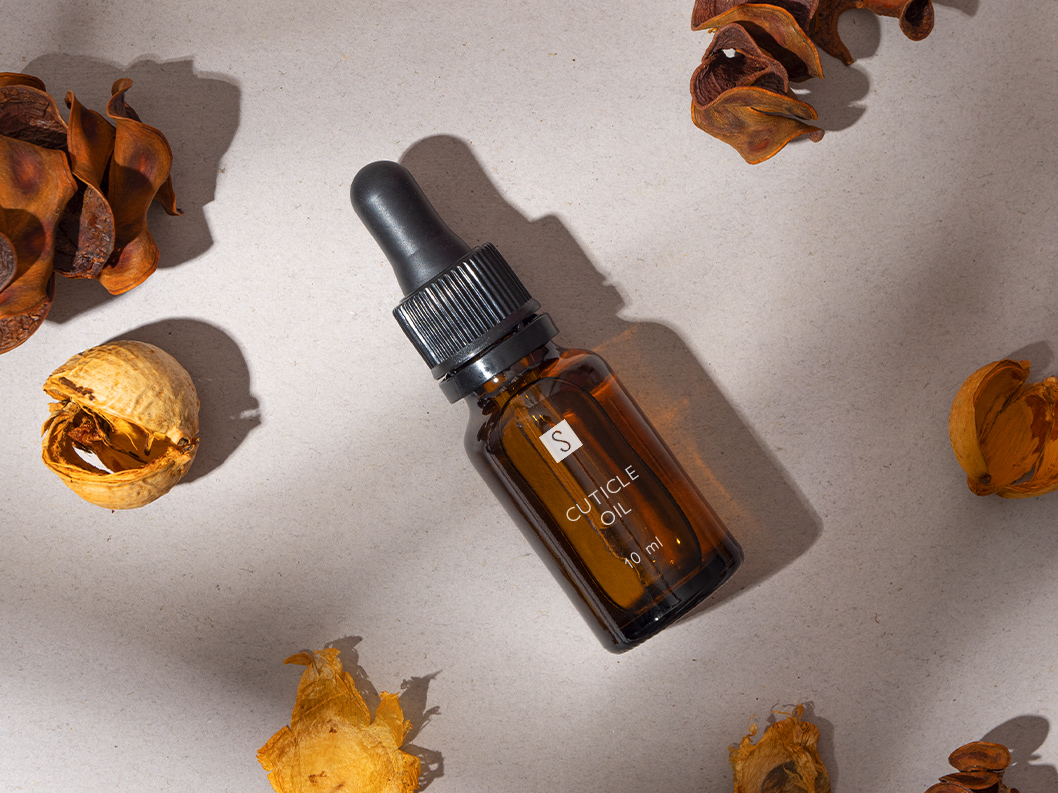 Steps for healthy and cared-for hands
Cleansing. This is a key step in the care of our hands but we must remember not to abuse it too much to avoid the risk of drying our hands too much. In addition, the choice of detergent is essential: in this season choose those with natural ingredients and moisturising and nourishing properties. Create an ad hoc formulation for hand care with the 150 ml amber Pure bottle combined with its black Mountain pump.
Exfoliate. Even in winter, exfoliation remains an essential step for beautiful hands because it helps us eliminate dead cells and promote natural cell turnover. Plus, a weekly routine with a gentle scrub will lighten skin spots that can occur as we age.
Moisturise. Not to be neglected during the coldest months of the year is daily moisturization: our hands are the part of the body most exposed to the weather and the cold, so we absolutely must not forget to apply a nourishing and moisturising hand cream, insisting especially on the back of the hand, where the skin is generally rougher and cracked. The 100 ml Tubo bottle is the perfect pack for this type of product: minimal design and the right size to keep in your bag or on the bedside table near the bed.
Hand Mask. Remaining on the subject of hydration, a new cosmetic product is making room for itself among the various hand creams and is the hand mask: a targeted shock treatment to help our hands regain their lost well-being. There are different types: moisturising, nourishing, repairing, revitalising. To be applied like a cream and left to act for a few minutes. For this product too, we have the perfect pack for you: the 200 ml Aluminium jar. With its modern design, this jar allows an easy application of the hand mask.
Treating nail cuticles. The last step that should not be underestimated is the care of nails and cuticles: to have beautiful and well-groomed hands do not forget to take care of the cuticles with a nourishing oil such as Argan oil. The 10 ml Essential amber bottle is the ideal pack because with its black dropper localised application on the cuticles will be easy and fast.
With Stocksmetic you can create a unique and complete hand care line with a variety of different pack designs and styles. In addition, all our packaging can be customised with your logo thanks to the cases and screen printing service. The result will be unique and will surely surprise your customers.