Retinol is a substance that combats skin's ageing, but do we really know how it works and all its functions? Retinol is the alcoholic form in which vitamin A is expressed and has the property of fat solubility, dissolving in the fats present in the skin tissue. It stimulates cell renewal by reducing expression lines and intensifying sebum production and hydration.
It is an anti-ageing treatment that slows down the skin's ageing process. From the age of 35 onwards, cell regeneration takes place at longer intervals, on average every 60 days. The face appears more wrinkled and dull but retinol, penetrating the skin in depth, intervenes to carry out its antioxidant and smoothing action. When introduced into your beauty routine, retinol promotes cell turnover, helps brighten the complexion and improves tone.
But what are its benefits really? An anti-wrinkle treatment using retinol creams and serums has many benefits: it regulates the production of sebum by removing dead cells; it has a plumping action that increases the production of collagen and elastin, to name but a few. It is preferable to apply cosmetics containing retinol to the face and neck in the evening and then apply a small amount of moisturiser to the skin. After consecutive use for a couple of nights, it is advisable to discontinue the application, alternating between a product with exfoliating acid and one with a nourishing action.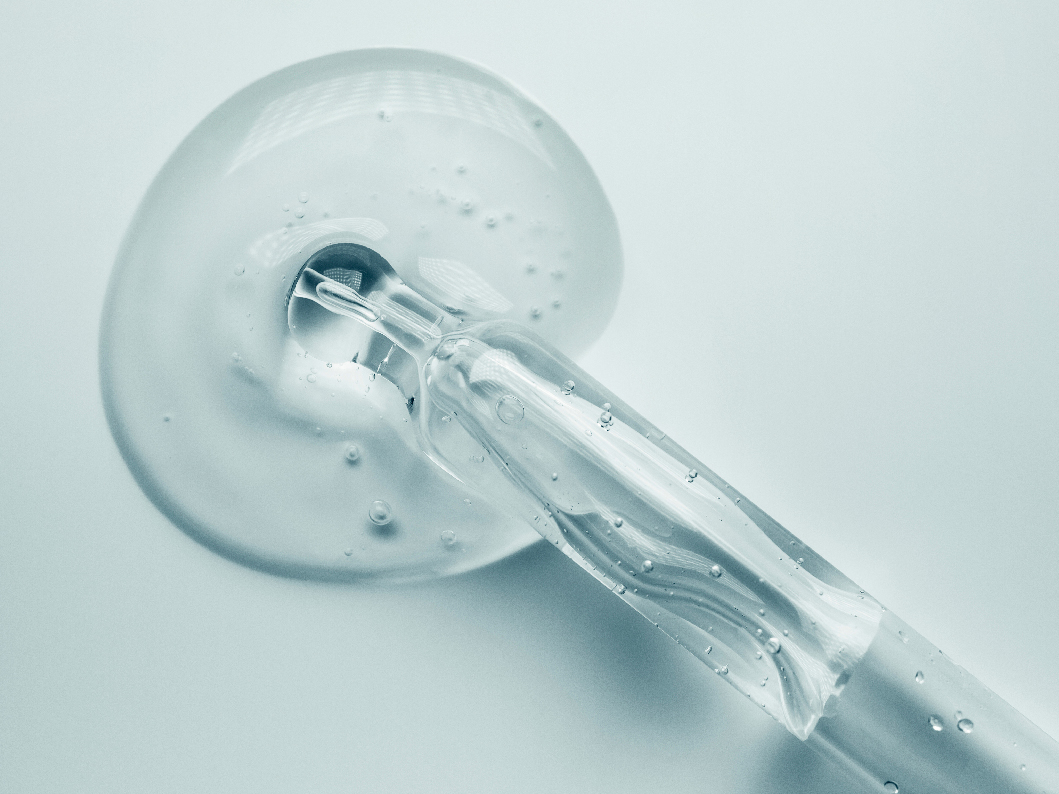 Your anti-ageing retinol line with Stocksmetic
The Stocksmetic White collection is the perfect solution for a retinol cosmetic line. For example, with the 10 ml Tube bottle and its narrow nozzle you can formulate a must for a retinol cosmetic line: the retinol eye cream that fights the 3 signs of eye ageing: puffiness, dark circles and wrinkles. Opt instead for the 50 ml Luxe jar in white glass for a face cream with reworked retinol with a clean, cutting-edge formulation to accelerate cell turnover and protect the skin from free radicals. Finally, a light serum with 2% of new-generation active retinoids, the so-called "granactive", which will make your face serum much more gentle, giving your skin formidable results. For this type of product, the 30 ml Heavy opaque white bottle with its pump is the ideal pack.
Combine these packs with white accessories for a total-white effect and to complete your cosmetic line in a unique way, customise the packs with our cases and screen printing service: the result will be a cosmetic line with modern lines and minimalist design, essential but at the same time original.