Contrary to popular belief, the vegan lifestyle is not only adopted in the kitchen: being vegan - in fact - means espousing an all-round conscious and sustainable approach. And, of course, cosmetics are part of this lifestyle philosophy. But what does vegan skincare mean? It means using products in your skincare that do not contain ingredients of animal origin or derivation: these include lanolin, beeswax, honey and milk. Vegan cosmetics are also formulated entirely with natural and vegetable active ingredients.
There are now many vegan beauty brands that produce completely cruelty-free make-up and skincare with natural ingredients and environmentally friendly packaging.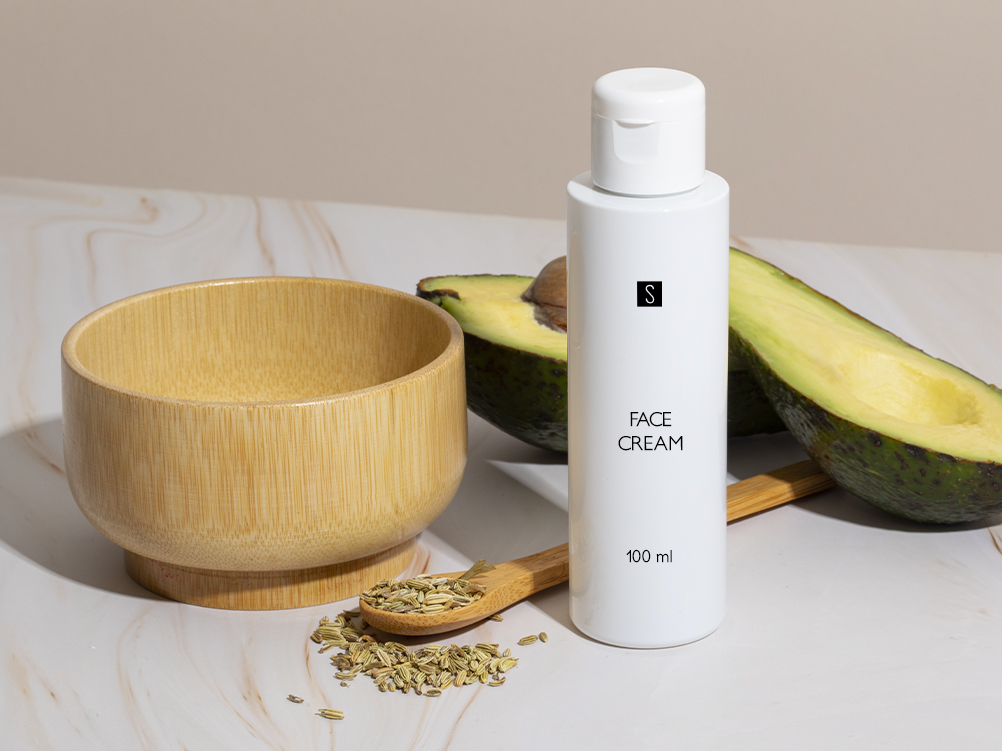 Create your own vegan product line with Stocksmetic Packaging
Among the most popular vegan products, suitable for all ages, are moisturising and soothing serums that make the skin silky smooth, while maintaining the skin's pH. In this case, the perfect packaging is the frosted 30 ml Sky bottle, which, combined with the Rewood dropper made of natural beech wood, will emphasise the naturalness of the product. Another formulation that is widely used by vegan skincare lovers is the purifying mask to eliminate excess sebum and mattify the skin: the 50 ml frosted Ego jar combined with the Rewood lid in natural wood is the perfect container for this type of product. Last but not least, a moisturising face cream based on superfoods such as berries, papaya or avocado to use at night before going to bed is a must: a vegan formulation perfect for our 100 ml white New Pure bottle combined with the white Bosy capsule for ideal product dispensing.
Don't forget that in our eCommerce in a few simple clicks you can customise bottles and jars thanks to our screen printing service and our cases that you can find in the Full Packaging section.