Skincare and make-up for men is one of the fastest growing trends in the beauty industry and in fact is expected to grow to $18.9 billion by 2027. More and more surveys and studies show us that men are now much more attentive to their appearance. Long gone are the days when men's skincare was limited to shaving and, on the cosmetic scene, there is more and more room for products aimed at men's skin care, to moisturise, reduce and fight skin ageing. Proper men's skincare is essential for smooth, well-smoothed, radiant, youthful and unmarked skin.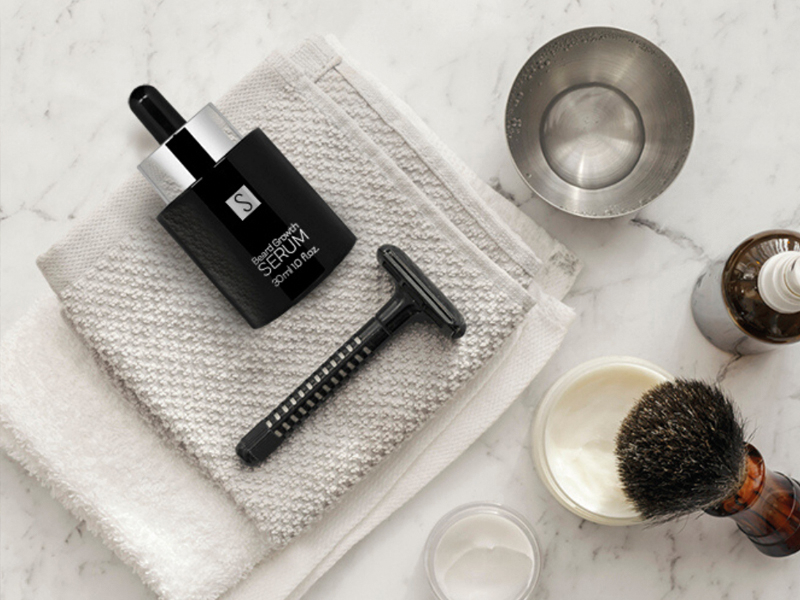 Create a male skincare line with Stocksmetic Packaging
The search interest in 'men's skincare' has increased by 57% in 5 years and especially the searches for 'men's moisturiser' have increased. So clearly face cream is a must in your men's skincare line. In the Luxe 50 ml white glass jar you can create a product specifically for men with a particularly rich texture that moisturises men's skin, leaving it velvety and recharged. The pair Pure 50 ml bottle and black Twenty capsule lends itself well to an anti-pollution facial treatment that brightens the complexion, prevents the appearance of the first signs of ageing, and visibly moisturises and smoothes the facial epidermis. It idealises a product that prepares the face for other treatments and effectively protects it from damage caused by pollution and stress. The 50 ml white glass Pure bottle combined with the cream pump and the Maky cover is perfect for a rich, regenerating eye cream with a vitamin C formula and cucumber extract that will leave this delicate area firmer and more toned.
Finally, as in any self-respecting skincare routine, your men's cosmetics line cannot be without a facial cleanser. Choose the 150 ml white New Pure bottle with the new white Mounty pump for a product that deeply cleanses and rids the skin of impurities without aggression. It creates a formulation that prepares the skin for shaving, softening the hair and leaving the skin clean and revitalised.