In the world of cosmetics, the topic of sustainability is extremely popular and arouses great interest on the part of both companies and consumers. From a consumers' point of view, the demand for green products is fast growing, while from a brands' point of view it is an interesting challenge because producing a cosmetic that respects the planet requires hard choices. Renouncing ingredients that are sometimes considered controversial, adopting transport that limits carbon emissions and searching for sustainable raw materials while taking into account their traceability are some of these choices.
As the Cosmetica Italia Research Centre shows, the demand for green products is a constantly growing trend in the sector, as in other sectors. In Italy, the value of natural/organic cosmetics is 778 million euros, while the value of sustainable/green cosmetics is 876 million euros.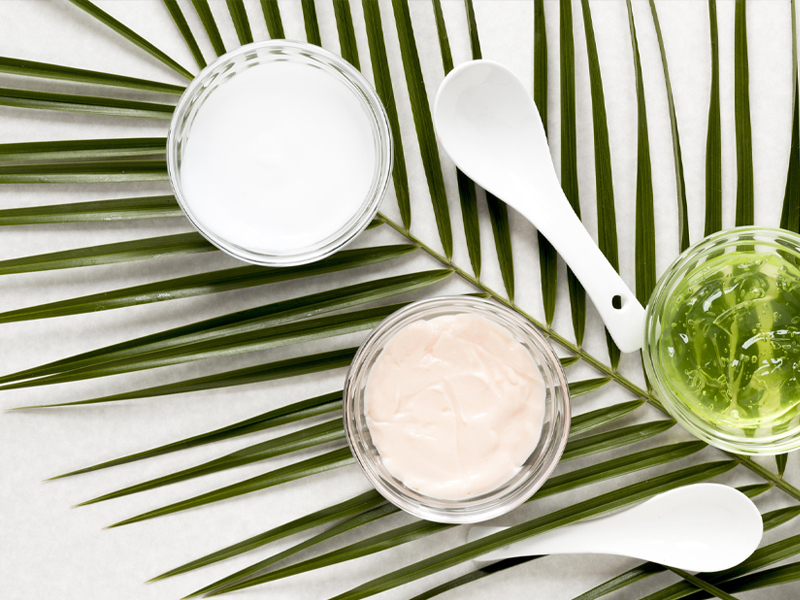 What are the right behaviours for a sustainable beauty routine?
Without any doubt, it is crucial to pay attention to the packaging used. The Green collection is designed by Stocksmetic Packaging to contain formulations based on natural ingredients. It is a collection of bottles and jars in different sizes and made from "selected" plastics, which is recycled and bio-based. Such as the amber-coloured 150 ml New Pure bottle made from r-Pet plastic, which is obtained through the recovery and recycling of PET plastic, or the 50 ml Sky bottle made from Green PE plastic, a 100% recyclable and environmentally friendly type of plastic derived from sugar cane processing.
Last but not least, green beauty brands are committed to recycling programmes and join associations donating part of their turnover to reforestation projects. Clean beauty is not just about banning harmful ingredients, it is about the ethics of brands and of all of us: each of us in our own small way can really make a difference.