If Generation Z is demanding a more multitasking beauty routine, the beauty world is responding. From the need for all-in-one products comes skinification, a real cross-contamination between skincare and make-up in which "formulas are increasingly similar to serums and face creams, in a continuous hybridization" according to the experts at Mintel and Beautystreams.
If there's anything positive that the lockdown has taught us, it's getting in touch with our own authentic beauty and the realization that our beauty routine doesn't have to turn us into someone else but make us feel good, at ease, in our everyday lives.
Born from experiments by makeup artists who combined serums with primers and foundations, the idea of skinification is sweeping away the traditional frontiers of cosmetics and skincare: we certainly have this new approach to thank for a simpler and more authentic beauty.
Stocksmetic's Amber collection: a line of packs in step with the new trends
Stocksmetic is your number one partner when it comes to packaging and offers you the opportunity to launch your new skinification bottles and jars line made of the highest quality materials that allow you to maintain the properties of the formula over time.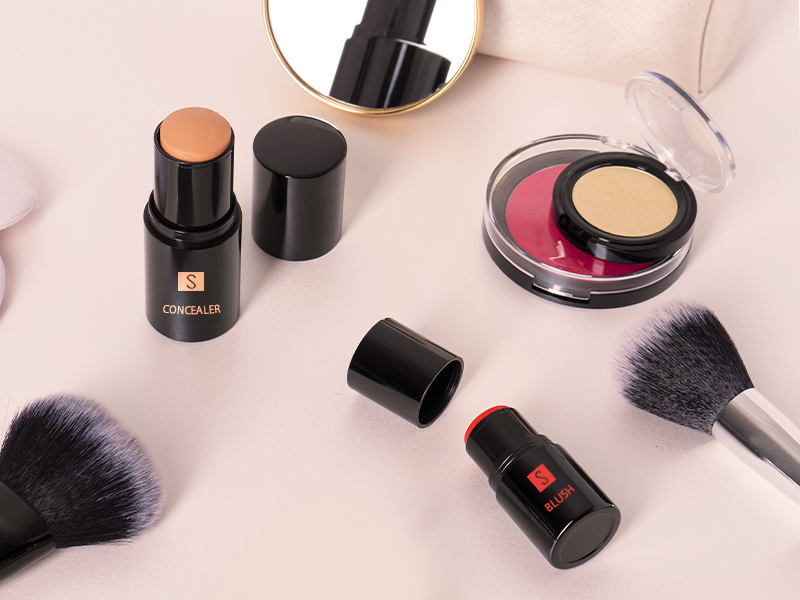 The 30ml Essential glass bottle with its matching dropper is the perfect solution for a serum primer that your customers will love.
Finally in the Amber collection you will find many other ideas to complete your collection, among them the 15 ml semi-transparent amber Luxe jar combined with the shiny gold Girotondo lid.
Discover all the Stocksmetic packs in our e-shop designed for your beauty products: you can customize them with your logo and graphics thanks to our boxes and our screen printing service.