Eco-sustainable beauty starts from nature and from all the elements it offers us. Among these elements there is surely grape which, besides the production of wine, is used for the production of high performance cosmetics.
Wine's wastes, better known as grape pomace, can be considered as a precious ingredient for the health of the body. Grape pomace, in fact, contains anti-inflammatory and antioxidant properties capable of protecting the skin and making it healthier, improving elasticity and tone.
The process of extraction of functional components and their transformation into bio-active ingredients for cosmetics takes place through nanotechnology and the use of the latest generation equipment. It is a very complex process, initiated by several companies and start-ups in the beauty field which have entered into real partnerships with wine producers.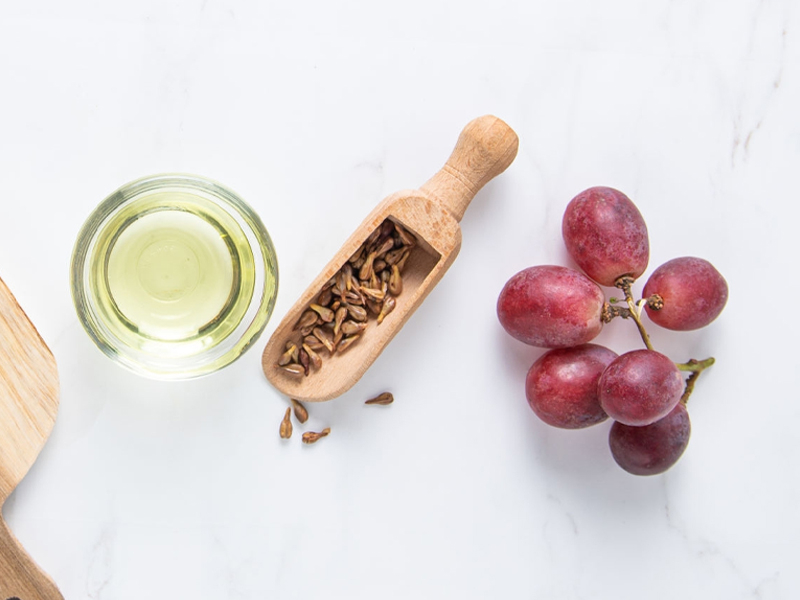 Also among consumers these products are becoming more and more popular, especially among those who are looking for eco-sustainable formulations with a green INCI. For this reason, it is expected that this trend will achieve great success in the future.
Create your own natural cosmetic line with Stocksmetic Packaging
Enhance your pomace-based cosmetic line with packaging that enhances the naturalness of your formulas. These are design bottles and jars that will catch the eye of your customers.
For an anti-aging serum line, the 30 ml Luxe bottle with natural wood dropper is the perfect pack for applying the product locally around the eyes. The 30 ml Heavy jar, always combined with the natural Wood accessory, is the ideal packaging for a moisturizing cream line with antioxidant effect.
If you want, however, a completely green packaging, the choice can only fall on the bottles and jars of our eco-friendly collection. Made of Green Pe and r-Pet plastic, they are ideal for formulations based on natural ingredients.
Enter the world of Stocksmetic and discover all our packaging designed for your beauty products: you can customize them in an exclusive way with your logo and graphics thanks to our boxes and our screen printing service.