Every single centimetre of our skin is covered by an infinity of bacteria: this may seem strange but these microorganisms play a very important role for our health and they compose the so-called skin microbiota.
If balanced, this network of bacteria and microbes helps us to keep our skin protected from external aggression, strengthening the immune system and reducing inflammation.
The presence of diseases such as dermatitis, acne or dryness can often be associated with an alteration of the skin microbiota. Many cosmetic companies, therefore, have created a range of innovative formulations, able to strengthen and nourish these bacteria, thus having a preventive or even curative action for this type of problem.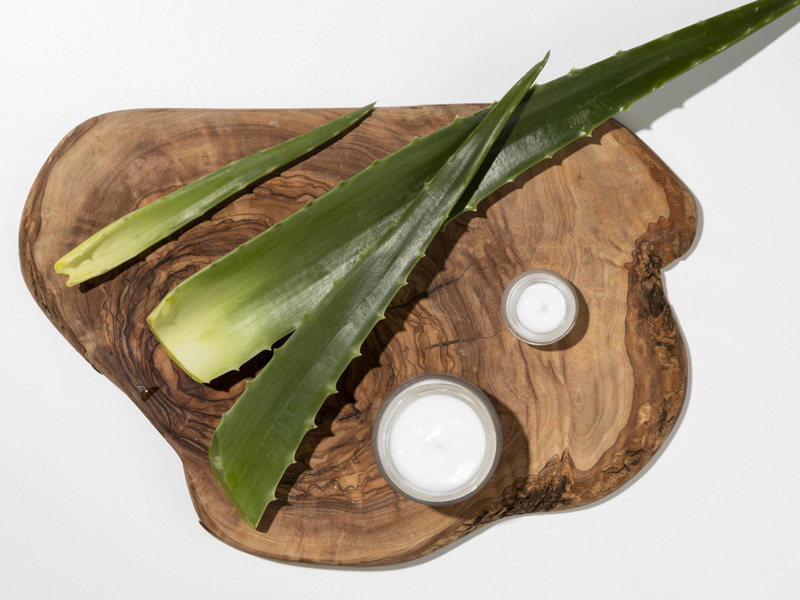 This new kind of cosmetics aims to apply live bacilli and related microbes to the skin: for this reason, products based on probiotics and prebiotics have been launched on the market. They are essential to defend the skin from stress and other external agents.
Among the most known and loved by skincare addicts, there are creams, serums and face masks but also shampoos, conditioners and body lotions.
Thanks to this revolutionary cosmetic idea, you can take care of your skin with a few daily steps.
A line of prebiotic and probiotic cosmetics with Stocksmetic Packaging
The choice of packaging is very important for such innovative formulations, in order to communicate to the consumer the preciousness of the product.
Stocksmetic, constantly updated with the latest market trends, aims to offer the latest generation of packaging, able to enhance the value of your cosmetics and make them attractive.
Among the latest packs introduced in our Cosmetics section, there are 30 and 50 ml Airless jars perfect to contain moisturizing and anti-aging face creams and masks.
This is a kind of packaging that allows you to preserve the formulation in an optimal way, avoiding external contamination.
Regarding a probiotics-based hair care line, the 250 ml amber plastic r-Pet New Pure bottle and the 250 ml Green PE Pure jar are two eco-friendly solutions, ideal for natural products such as shampoos, conditioners and restructuring masks.
If you want to create a body lotion and cream line, the 250 ml Heavy white plastic bottle combined with the shiny silver Snow cream pump is a practical yet versatile pack.
Discover the entire range of Stocksmetic cosmetic packaging and start creating a personalized collection with your logo, in a few steps thanks to our boxes and labels or the innovative screen printing service.