Milan Fashion Week S/S 22 is officially on and we could not but celebrate it by giving you our most favourite beauty looks from the Autumn Winter 2021/22 runaways! So buckle up and let's get started!
The main giveaway message from the MFW A/W 21/22 backstage is the one which we have already mentioned in our Stocksmetic blog posts: it is time to give up our social constructions of beauty standards in order to find the freedom to express ourselves at our best. As a matter of fact, the runaways of the Italian fashion capital convey an authentic kind of beauty made of very versatile make-up and hair styles without missing out on a few chic and hippie details along the way!
Grunge Eyes
Grunge eyes are here to stay so do not forget your khol, kajal and dark eyes shadows in the Magnet Follie Compact in black glossy to create a very nostalgic dark smokey eye make up right from the 90s.
"No Make-up Make-up"
Fresh, easy, perfect for every occasion: it is the no make-up look! A matte complexion, well-combed and slightly wild eyebrows, subtle contouring with a soft bronzer and a peach blush on the sides of the face: these are the main features to look for. Keeping an eye out while choosing your make-up products which should have a soft texture to mould in a multifunctional way. Finally, in your beauty case you cannot miss an eyebrow mascara and the 10 ml Mascara Manhattan in black glossy is the pack for the job!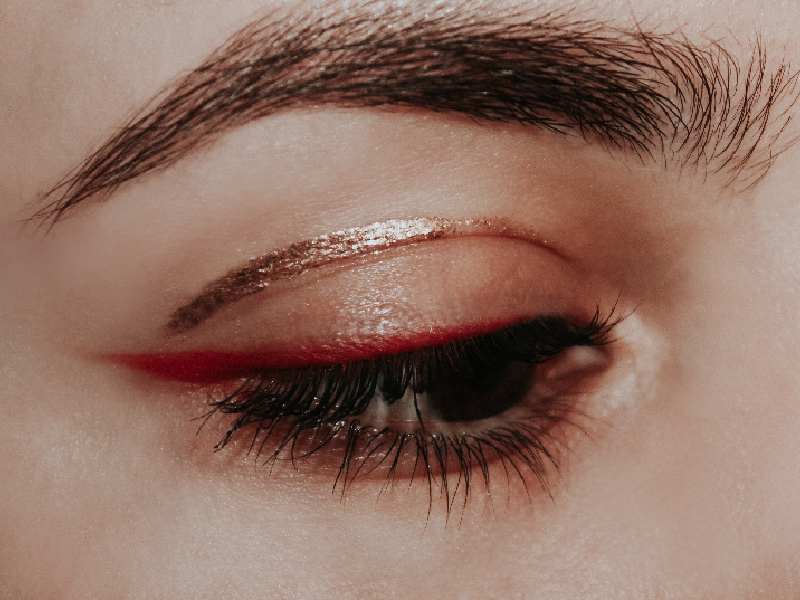 Bold Lipsticks
It does not matter whether we will still wear masks this season, we know we will, but bold lips are back so get ready all your lipsticks with nuances ranging from flashy red to nudes to balance with your specific undertone or depending on your mood! Whatever shade of lipstick you choose to create, the Magnet Lipstick in glossy black will bring out the colour's hue thanks to its minimal design.
Hair Texture and Braids
Bohemian braids were a big hit on the catwalk and already so many social media influencers are stealing this effortless and yet sophisticated look. Hair texture was all over the designers' shows and the wet effect is the best way to achieve it so bring out your hairstyling cream out of the Stocksmetic 200 ml Aluminium jar as you will certainly need it!
Enter the world of Stocksmetic and be inspired by all the bottles and jars in our make-up and hair care collections, choose the packaging that best suits your needs and customize it as you wish with our screen printing service or with boxes with your logo and your graphics. In a few clicks you will get your dream line of bottles and jars!