Numerous studies have demonstrated the properties and benefits of hemp oil: it is an excellent formulation for improving the health and appearance of facial and body skin. Among its many uses for the face is a strong anti-ageing action that helps slow down skin ageing. Hemp oil used for cosmetic purposes also firms our complexion, giving our skin a toned appearance. But among its properties, we must not forget that it is perfect for relieving redness, burning, and irritation thanks to its emollient and soothing properties that deeply moisturise and relieve even the most sensitive skin. This is precisely why it is recommended after sun exposure, thanks to its cooling power, which can soothe skin reddened by sunburn.
Last but not least, hemp seed oil filters out some of the UV rays, is very nourishing and is easily absorbed, leaving a deeply moisturised feeling: for this reason it is a formulation recommended for those suffering from dry skin.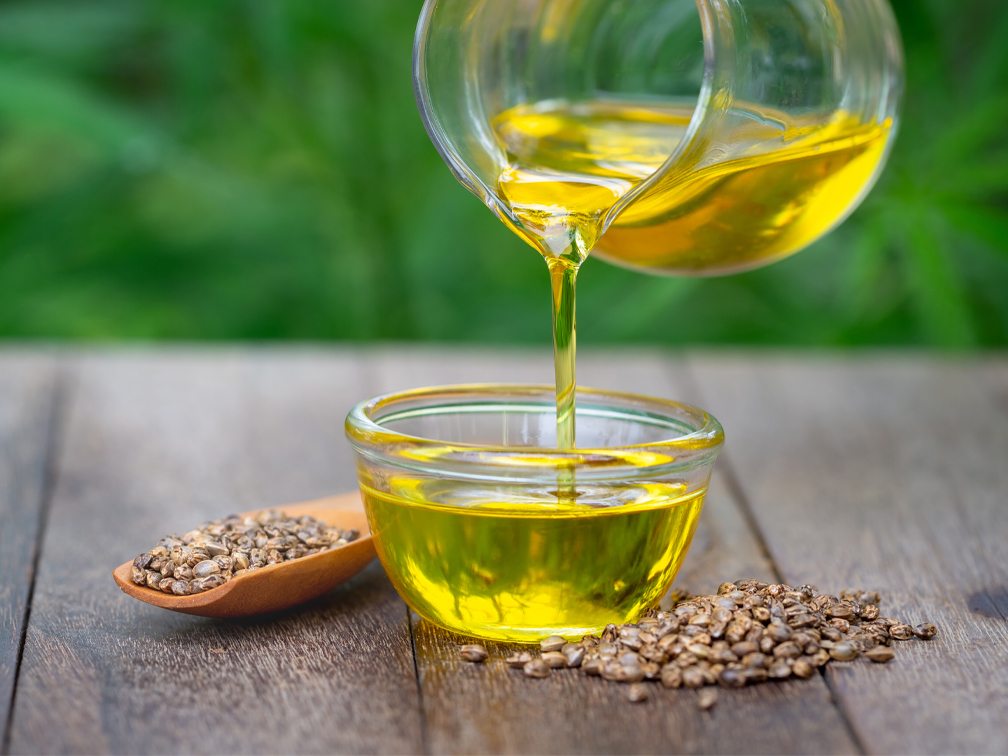 Stocksmetic Packaging for a hemp oil cosmetics line
With Stocksmetic Packaging you can create your new hemp oil skincare line where a moisturising face cream will certainly not be missing. The 50 ml Mythic bottle is perfect for keeping your formulation intact thanks to its airless technology that will preserve it from external contamination. Hemp oil also lends itself well to face masks: create one with a gel and anti-acne consistency. For such a product, we cannot but recommend the 75 ml Heavy jar in transparent glass. This jar is the latest addition to the Heavy collection, one of the most comprehensive in our eCommerce. Match it with the white Girotondo cap to give continuity to your cosmetics line. Finally, the classic 100 ml Tubo is a must for a soothing hemp oil and chamomile facial cleanser. With this combo of pack and ingredients you can idealise a formulation especially for sensitive skin that reddens easily.
Let Stocksmetic Packaging help you create your hemp oil skincare line: in just a few clicks you can then customise it as you wish with our cosmetic packaging cases or with your own logo and graphics thanks to our screen printing service.