Not to be confused with toner, face lotions were not well known until recently but are now a hot trend in the West. Face lotions, already known and used in the East, are the best option especially for combination/oily or acne-prone skin because they have the same action as face cream but with a much lighter texture.
What is face lotion? This product differs from the classic tonic in that it has a higher concentration of active ingredients and a deeper penetration capacity. Characterised by a gel consistency with the addition of moisturising and protective molecules in large percentages, the formula of the face lotion is predominantly water-based, so this product is easily absorbed by the skin.
But how is the face lotion used? A few drops are poured onto the hands and distributed with the fingertips all over the face, including around the eyes, applying gentle pressure and stimulating the circulation.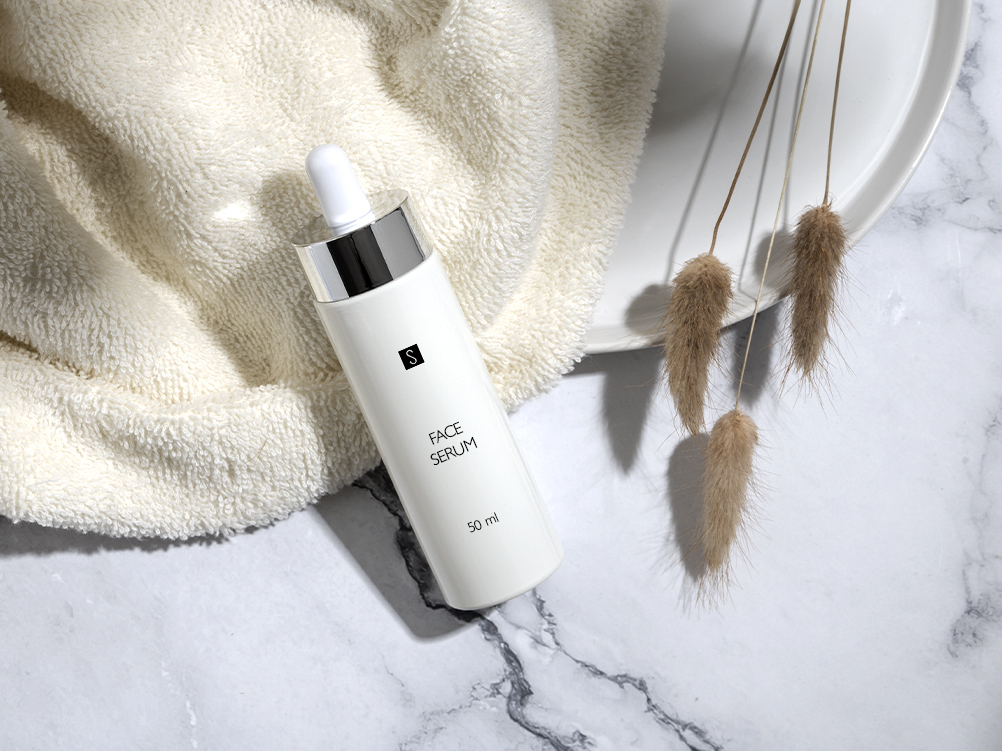 WOW effect face lotions with Stocksmetic packaging
With the 150 ml Pure bottle combined with the Snow spray pump in a silver finish, you can create a face lotion that evens out the complexion and, thanks to a filter system, protects the skin from sunlight, blue light and pollution.
Finally, use our 50 ml white Pure bottle combined with its silver dropper for a night lotion that provides the skin with the active ingredients needed to awaken intercellular communication, an essential step in activating the natural cell repair mechanisms and preparing the skin to receive subsequent treatments.
Enter the world of Stocksmetic Packaging and discover all the best packaging for your cosmetic line. In just a few clicks you can create an inimitable line to customise with your logo and graphics thanks to our screen printing service.