There are some fragrances capable of winning us all over not only by giving us a momentary olfactory well-being, but also by bringing our physical and mental state back into balance.
Universal and eternal, fragrances that smell clean, also called 'clean and fresh', are reminiscent of the scent of laundry hung out in the sun and belong to the powdery floral olfactory family. Generally structured from flowers bouquets, from lavender to jasmine, iris to orange blossom, freesia to white musk, these fragrances captivate the senses, creating a feeling of profound stillness, like when you wake up from a beautiful dream and are ready to face everyday challenge.
With their simple notes, all these enveloping fragrances soothe the senses, evoking an immediate feeling of enveloping security, freshness and cleanliness that only freshly laundered sheets laid out in the sun can evoke. The secret of their smell? It lies in the chemical reaction that only occurs when the laundry is hung out in the sun, a mix of aldehydes and ketones with super olfactory powers!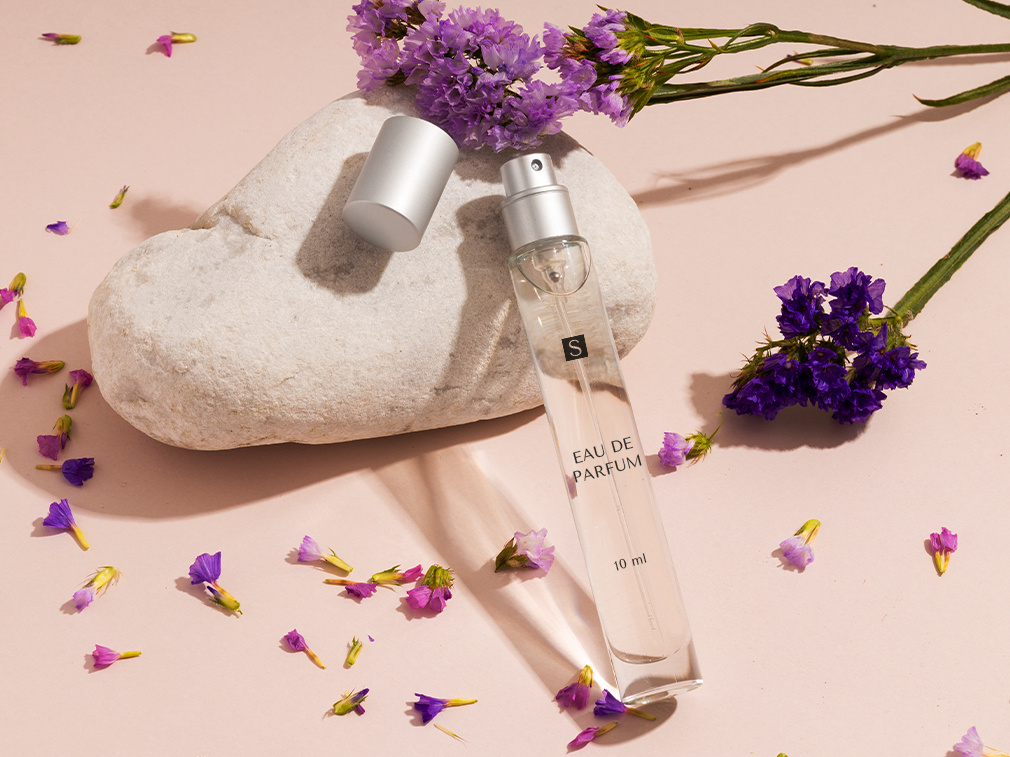 The packaging for your freshest perfumes
As transparent, innocent and pure as the fragrance it can contain, the 100 ml Herve bottle with the bleached Rewood cap is the perfect choice if you are looking for a 'natural' looking pack for a fresh linen or cotton scent. For a more sophisticated and floral fragrance, you can opt for the 100 ml Orris bottle in transparent glass with the Magnetic Alu cap in shiny silver, a sophisticated packaging with an equally elegant accessory thanks to its magnetic closure. Finally, make the best-sellers in your line available in a convenient travel-size version with the 15 ml Airy bottle combined with the Alu cap in satin silver.
Enter our e-commerce and discover the perfumery section where you will find different collections of bottles and accessories. Finally, to personalise and make your fragrance line inimitable, don't forget to complete your chosen products with our screen-printing service and customisable cases!