Farmacia SS. Annunziata was founded in Firenze in the 16th century as a spices store, an herbalist's shop specialized in medicinal herbs sale and in formulation of medicaments and effective skin care preparations.
Today's technology allows to put aside pestles and mortars - used in the past for handmade preparations - and employs the most innovative and safe machinery for creating high quality products, in accordance with the last and most reliable standards.
Our pharmaceutical and cosmetic preparations get special quality controls in the entire life cycle of the product, from their first formulation to sales to final customers.
Thanks to a continue and close research on formulas and the best raw materials, Farmacia SS. Annunziata realizes effective products for the skin care that adapt to all needs.
Today Farmacia SS. Annunziata is both owned and managed by the Azzerlini family.
The pharmacy is located in an elegant 15th century building in Via dei Servi that was originally build by the the Arte dei Mercatanti, one of the richest and most powerful guilds of arts and crafts established in Florence between the Twelfth and Thirteenth century.
Furthermore, in the new premises in Via Marantini in Florence you can meet the same professionalism and experience of a long-standing pharmacy.
In order to guarantee the freshness of Hair care products, Farmacia SS. Annunziata relies on Stocksmetic pharmaceutical and cosmetic packaging.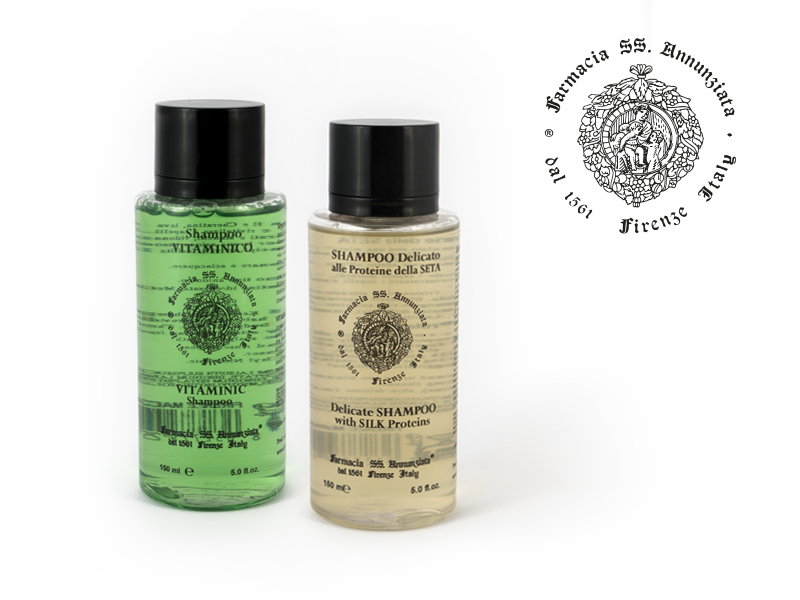 Farmacia SS. Annunziata choose in particular the practical Pure Plastic bottle in 150 ml size with Girotondo Glossy Black Cap. In the range of Stocksmetic plastic cosmetic containers, it represents the best packaging solution both for Vitamin Shampoo, which stimulates the scalp, and for Sensitive Shampoo with Silk proteins, for a nutrient and restructuring action.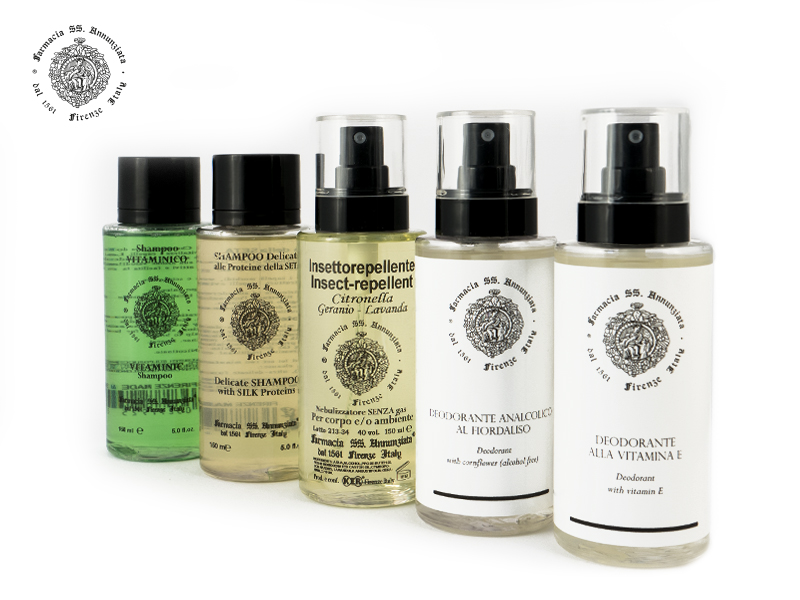 Plastic bottles in 150 ml size of the cosmetic line Pure with Pump spray Ice black are perfect to preserve and to vaporize other types of cosmetic and pharmaceutical products as well. Farmacia SS. Annunziata has selected it not only for Cornflower and Vitamin E Deodorants, but also for the Citronella, Geranium and Lavender bug-repellent.