The entire process of our daily beauty routine has therefore had to adapt to this new situation. Here are some tips for a perfect beauty skincare.
Always wear a clean mask, maintain a balanced diet and use natural soothing remedies such as aloe vera and antimicrobials, adopt an ad-hoc facial skincare routine to limit the Maskne effect.
The first step is cleansing, both in the morning and in the evening, to remove dirt and bacteria and to prepare the skin for later treatments. The second step is the toner, preferably water-based, which will serve to provide relief and maintain a proper degree of hydration of the skin. Then we move on to the serum, a versatile product with different specific formulations for every type of need. Last but not least the cream, better if used in the evening, to moisturise the skin without weighing it down too much in the morning after all the products already mentioned.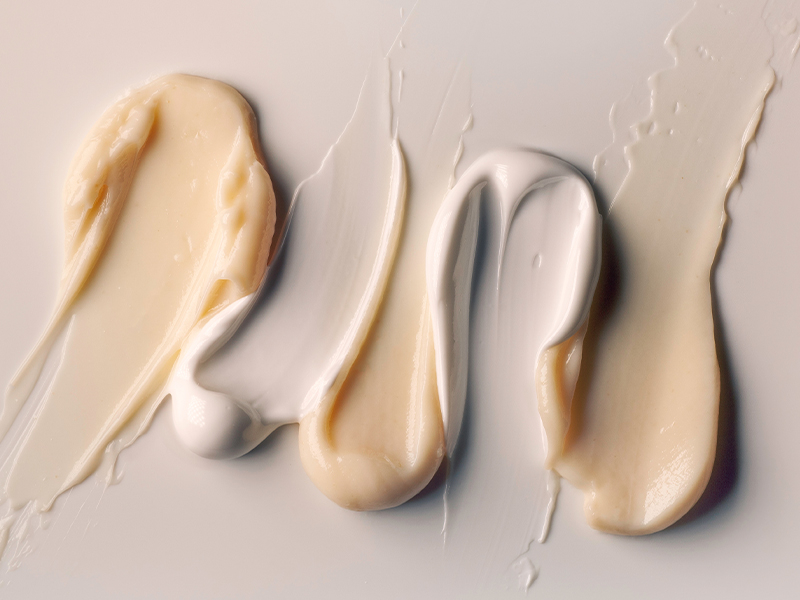 Choose the elegance of Stocksmetic packaging for your Anti-Maskne products
Enhance your Anti-Maskne cosmetic products with a custom packaging which combines elegance, design and practicality. Within the Stocksmetic's catalogue you can select bottles, jars and accessories for all needs.
The 200ml New Pure bottle with its silver Ice pump is ideal for a facial cleanser, a best seller among Stocksmetic packaging. The same can be used with the facial toner combined with its white Disc Top capsule.
In addition, Stocksmetic has created the Luxe collection where you can complete your line of packs with the 30 ml Luxe transparent glass bottle combined with silver dropper for face serum while the 50 ml Luxe transparent glass jar with its silver Girotondo lid for a unique face cream.
Discover all Stocksmetic cosmetic packs in our e-shop: you can customise them with your logo and custom graphics thanks to our cases and our screen printing service.