Finding the best foundation for your skin type is becoming easier as more and more brands take inclusivity to heart, but how do you find the perfect shade with so much choice? As well as the right colour, you also need to find a foundation that works for your skin type depending on your needs: are you looking for full coverage or light coverage? Do you prefer a matte or a luminous finish? And then again: cool or warm undertones?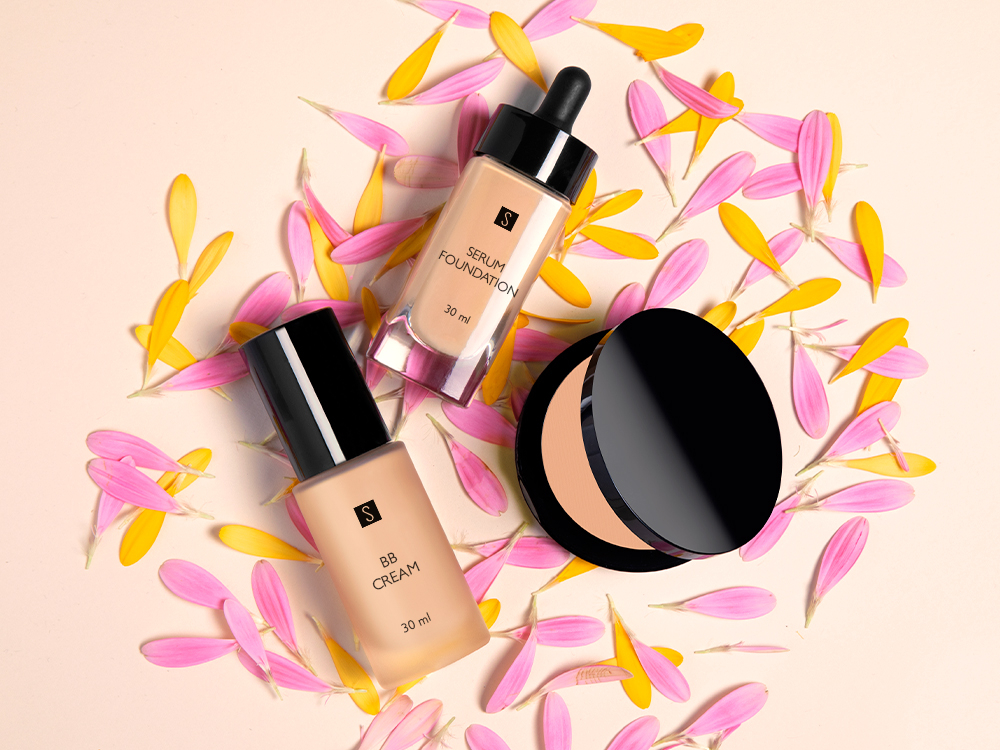 Your foundation line with Stocksmetic Packaging
Today's consumer has become more demanding, and in the beauty world of both skincare and make-up, standards have definitely risen. In particular, as far as make-up is concerned, over the years there is a need to combine the aesthetic aspect of make-up with the effectiveness of a skincare treatment. The most obvious case is undoubtedly that of foundation, which is no longer considered as simple make-up but rather as a multi-tasking product that can also take care of the skin: today, when choosing a foundation, preference is given to formulations enriched with moisturising agents, serums and sun protection.
People with oily or combination skin will find a mattifying formulation more effective because it offers better results, minimising unwanted shine and leaving a velvety finish. For lightweight foundations or layering formulas our Venus is the perfect bottle, plus you can customise your line by choosing the Maky pump that suits your brand. For foundations with drier formulas, mattifying without being boring to the skin, the most recommended pack is our Compact Magnet L glossy black with mirror because, thanks to its pocket size, the foundation can be easily dabbed on a shiny T-zone during the day. For drier skin, it would be better to opt for a foundation that quenches the skin's thirst, thanks to hyaluronic acid, create a pipette product that also acts as a moisturising serum. Create a foundation with a soft finish with our 30 ml Luxe clear glass bottle and pair with its black Urban Luxury pump for precise application.
Are you ready to create your own new foundation line for every skin type? Visit our Stocksmetic eCommerce and discover our entire selection of cosmetic packaging dedicated to the world of make-up: it only takes a few clicks to create a trendy, exclusive and inclusive collection!