Exfoliation represents a fundamental step of the beauty routine that should be performed at least 1-2 times a week in order to always have a young, healthy and radiant skin.
In addition to removing the superficial layer of dead cells, it has different beneficial actions including cell renewal that immediately makes the skin smoother and more elastic.
Usually among the most common exfoliating products there is the scrub, however have been introduced on the market innovative formulations such as the exfoliating tonic, particularly suitable for the most sensitive and delicate skin thanks to a balance of soothing and moisturizing ingredients.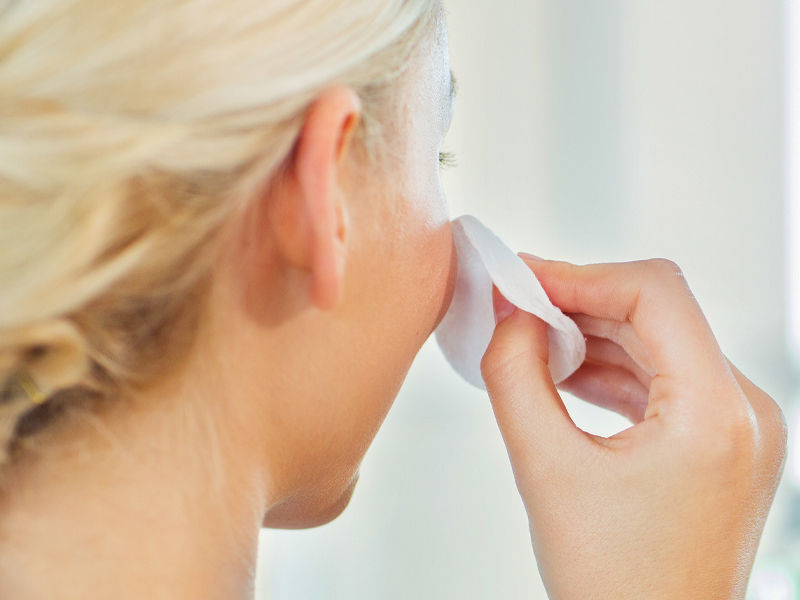 According to beauty addicts it represents a real must-have, easy to use and very practical, which allows you to speed up your beauty routine, without applying scrubs and face masks that often take much longer.
A wide range of cosmetic packaging for your exfoliating products
Stocksmetic is an international reference point in the packaging world and offers you the possibility to create a customized bottle and jar line, made of high quality materials that allow you to maintain the properties of the formula over time.
Inside our e-shop, in the Cosmetics section, you can find a selection of bottles including the 150 ml Pure in transparent plastic, a practical pack to be completed with the black Disc Top cap.
For an eco-friendly alternative, the 200 ml New Pure bottle made of amber-colored r-pet plastic is perfect for enhancing the naturalness of your formulas. To get a complete pack, you can combine it with the Bosy cap, an accessory available in black and white.
Enter the world of Stocksmetic, choose the packaging that best suits your needs and customize it as you wish with our screen printing service or with boxes and labels with your logo and your graphics. In a few clicks you will get your dream line of bottles and jars!