In previous articles we saw how to prepare winter recipes for homemade cosmetics and how to make the most of the wide range of Stocksmetic bottles for skin care.
We've seen together how you can have an hydrated and bright skin even in winter with winter recipes for cosmetics. Now days are getting longer, and maybe waking up in the morning can be a bit difficult. Let's try these recipes for an express charge!
Today, we offer 4 100% natural homemade recipes to awaken not only our skin but mostly our mind. They are all very easy to make but particularly comfortable to store in a glass or plastic jar for cosmetics such as those that Stocksmetic has designed for you.
COFFEE SCRUB
How to better start the day than with the aroma of a good coffee?
To give us a boost of energy when waking up we can try this coffee scrub in the shower.
We'll need:
40 g of coffee;
100 g of brown sugar or salt;
3 tablespoons of almond oil or jojoba oil.
After mixing the dry ingredients you can add the oil until the mixture is thick.
Coffee is an effective natural exfoliating for our skin. Ground coffee beans, in fact, not only exfoliate the skin by stimulating cell renewal but also have excellent anti-inflammatory and antioxidant effect.
Also, it is considered an effective natural remedy for the treatment of cellulite. On the one hand it helps to reactivate the bloodstream. On the other hand stimulates the metabolism, causing the body to burn excess fat.
This scrub is perfect for use in the shower on wet skin. Apply it by massaging the skin with circular motions and leave on for 15 minutes, then rinse with warm water. After the shower, as the last step, you can apply a nourishing cream for an even more fresh and soft skin.
To perfume your scrub and enhance its invigorating properties, you can add a teaspoon of cinnamon or ginger.
You can store the scrub in a glass jar like the 200 ml Pure jar by Stocksmetic.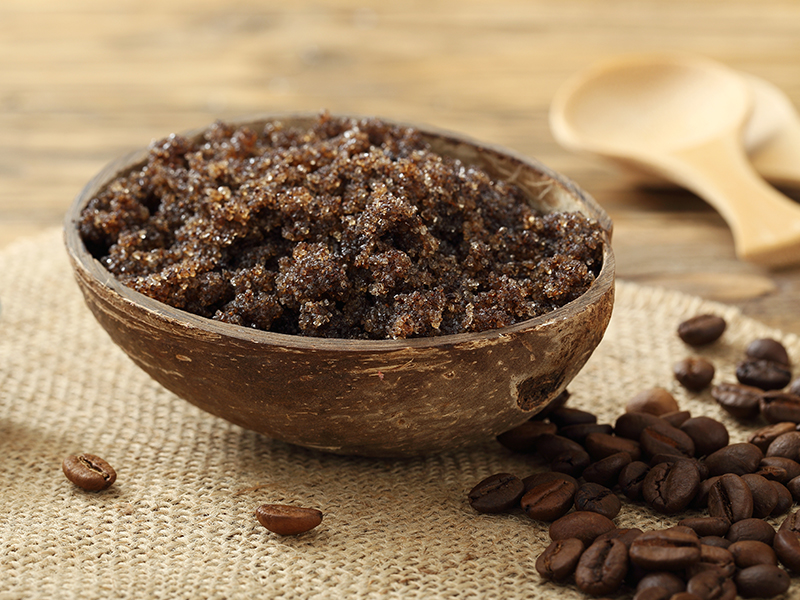 MOISTURIZING CHOCOLATE CREAM
Another ingredient known for its toning, moisturizing and nourishing effects is chocolate. Greedy to eat but also for our skin, it can become a great bundle of energy ready to use.
Here is our recipe for a chocolate moisturizer for the body and face.
The ingredients are:
10 g of dark or white chocolate;
5 g of sweet almond oil;
30 g of cocoa butter;
10 drops of essential oil of orange.
Melt the chocolate in a double boiler with the cocoa butter. Then, add the almond oil and, when it is all well mixed, add the essential oil, stirring constantly.
Pour the mixture into a plastic or glass container and allow it to cool for a few hours, then close tightly. Your moisturizer chocolate is ready to be applied on the body and face and can be stored in a plastic jar, like those of the Thalasso cosmetic line with hermetic closure.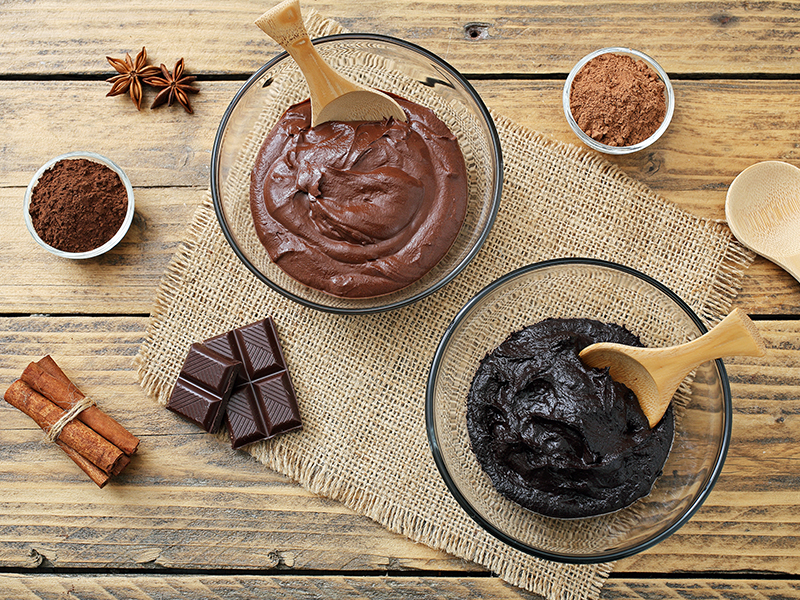 ORANGE, GINGER AND CINNAMON SCRUB
The second scrub that we propose smells of winter and is effective on the skin of the body but delicate on that face. What is needed for this energy booster?
the juice of 1 orange;
2 drops of essential oil of cinnamon and ginger;
1 tablespoon of honey;
1 tablespoon of brown sugar;
2 tablespoons of corn flour.
Squeeze the orange, remembering to also grate the zest. Mix the orange juice, honey and essential oils and add to the mix the corn flour, until it reaches the desired consistency. Apply the scrub and massage on face and body and rinse with warm water.
This scrub will give you a soft skin but above all an irresistible scent that will keep you company throughout the day.
The mixture will keep best in a plastic jar as those of the new Stocksmetic Round cosmetic line.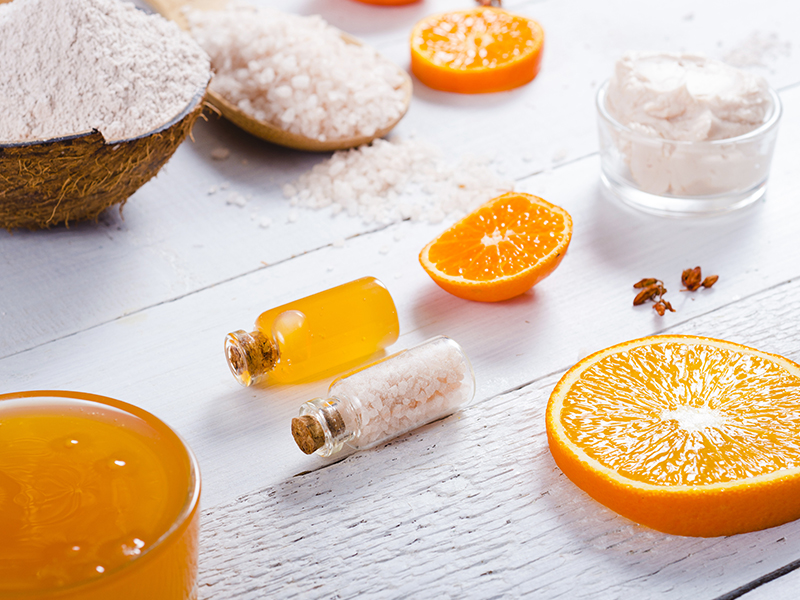 ALMOND CLEANSING MILK
A great natural cleanser to clean the face is almond milk. Not only it has softening and moisturizing properties, but can be used on all skin types. It is therefore an excellent ally for the morning cleaning of the face but can also be used as a moisturizer with no need to rinse. The preparation of this cleansing milk is simple. The ingredients are:
25 g of almonds;
150 ml of distilled water.
Just finely chop the almonds and then pour the water, letting it sit for a few hours. Strain the mixture and pour it into a glass container. Apply the cleansing milk on the skin and massage. You will get a naturally soft and hydrated skin in a few seconds.
Your cleansing milk can be stored in the refrigerator for a few days in a glass jar. Try the new Wood cosmetic line designed by Stocksmetic to preserve the most of the properties of your natural do it yourself products.