Color Collection is born, a new line of exclusive products strongly wanted by Stocksmetic, that will also allow the small or averages realities that operate in the field of beauty and cosmetics to have a luxury, unique and personalized packaging without minimum order. This will also allow small companies to valorize their own cosmetic line, by positioning in the market like the great brands.
The new lines of bottles and jars will assume a unique dress, thanks to the wide choice of packaging which is able to exalt the elevated search in the formulation of the cosmetic and to convey to the final consumer the exclusiveness of their brand and their own products.
---
Color Collection: the new coated and metallized bottles and jars of Stocksmetic Packaging
The new Color Collection is a line of coated bottles and jars that are unique in its kind. The new Collection is mainly designed for skin care but also it is suitable for make-up. It allows you to choose from bottles made with glossy black and white coat or semi-transparent amber and blue coat. The coated items available are the Heavy Bottle 30 ml, the Luxe Jar 15 m and the Luxe Jar 50 ml.
---
---
In addition to the exclusive transparent and semi-transparent coated glass bottles and jars, Stocksmetic's Color Collection is also expanding with an offer of a range of metallized packs, such as the 50 ml shiny silver Luxe glass jar, to which soon new references will be place alongside, always with the elegant, refined style and with a strong call to the luxury.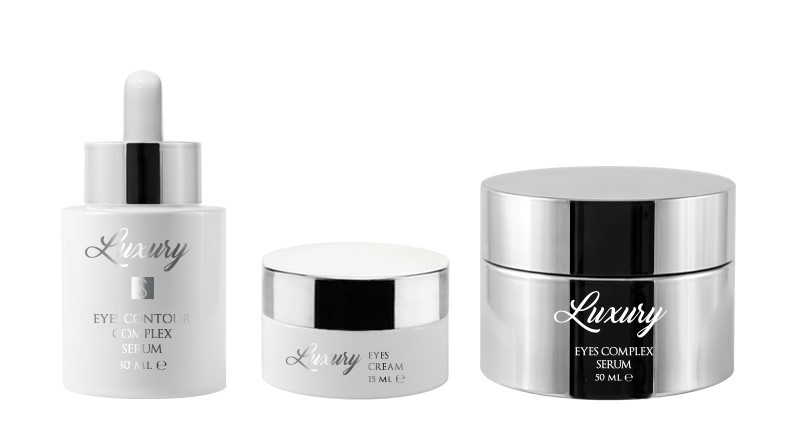 Also in this case, thanks to the ability to buy small quantities of products, any cosmetic company can have an exclusive, personalized and very impressive packaging!
5 COLORS, 2 JARS, 1 BOTTLE, but endless customizations to give space to your creativity!
Find out all the coated jars and bottles of COLOR COLLECTION cosmetic line and keep following Stocksmetic Packaging to get a sneak preview of the coming soon metallized cosmetic containers.