Rediscover the traditions and rituals used by the barber in the most authentic streets of Milan
In Corso Magenta 10 and Via Cerva 11, inside historic buildings separated from the chaos of the city, Barberino's recreates sophisticated, intimate and elegant surroundings that become a milestone for demanding gentlemen who want to spend some time to take care of themselves. Every detail of the shops, from brass shell shaped handles to the profile of large mirrors, from the retro style furnitures to the ceramic sink knobs, resembles the atmosphere of the ancient Italian barbers of the beginning of 1900. Everything is enveloped in Barberino's green, inspired by the luxurious mosaics that featured the boudoirs of luxury hotels of the past, and designed to inspire calm, care and elegance. "Time is the true richness. Keep some time for yourself." With this philosophy, on hand-made barber armchairs, customers can rediscover the rituals, the gestures and the authentic habits of "men's grooming", from shaving with warm cloths to cleansing and revitalizing facial treatments, as well as the classic cut of hair. The shaving in particular is proposed in three different ways with duration ranging from 20 to 40 to 60 minutes depending on the different needs. Barberino's - Classic Italian Barber produces and applies to its customers exclusively its own products, studied and developed in Italy by an experienced team of chemists, designers and artisans. The living expression of the best Italian excellence. This cosmetics line is featured with high performance formulas enriched by the most advanced active ingredients (first of all plant stem cells), extracted exclusively from natural ingredients. Accurate selection of materials, fine craftsmanship, attention to detail, precious finishes touches are found in the collection of Barberino's razors, brushes and travel items.
About Barberino's name
Barberino's name hold an important legacy: in 1910 John left his small birthplace towards the United States, where he began to work as a barber. His flawless style and his young appearance made him famous in the international community of Boston as "Barberino". Today, one hundred years later, in honor of that gentleman and of his Italian charisma, the same style, the same quality and the same attention to details are proposed again in Milan in Corso Magenta 10 and Via Cerva 11.
About Barberino's products
The Barberino's - Classic Italian Barber collection, both essential and complete at the same time, is designed for the modern gentleman who enjoys to experience also at home those practices and forgotten pleasures, such as shaving with a brush, renewing a timeless rite. Barberino's products and accessories are able to carry any man through the whole wellness ritual according to the most classic Italian tradition.
The collaboration between Barberino's and Stocksmetic
Barberino's relies on Stocksmetic Cosmetic Packaging products. In particular, Barberino's choose Stocksmetic packaging for its shaving, hair and face care products.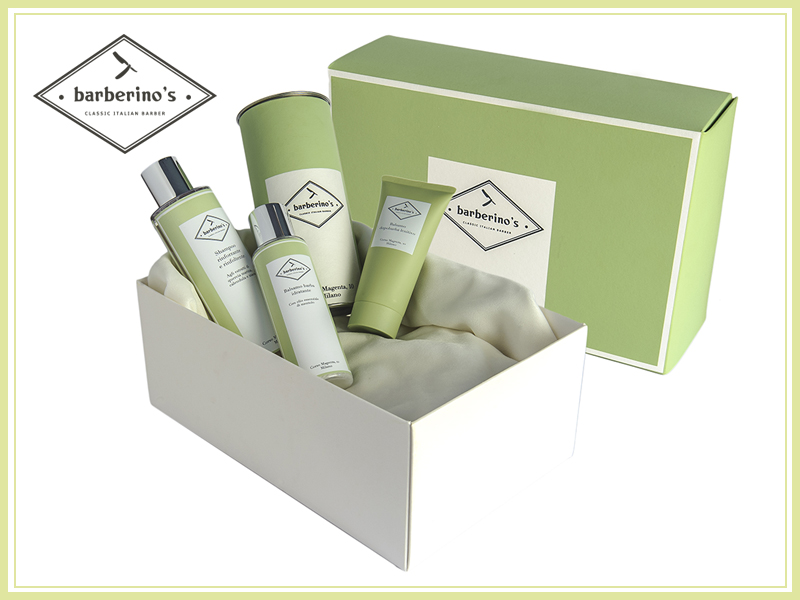 Heavy glass Bottle 50ML 20/400 clear is ideal for holding Barberino's shaving oil: this oil made with vegetable olive oil, wheat germ and sweet almond, and it sets the skin up for shaving by softening even the hardest hair, creating an effective protective barrier between the blade and the skin.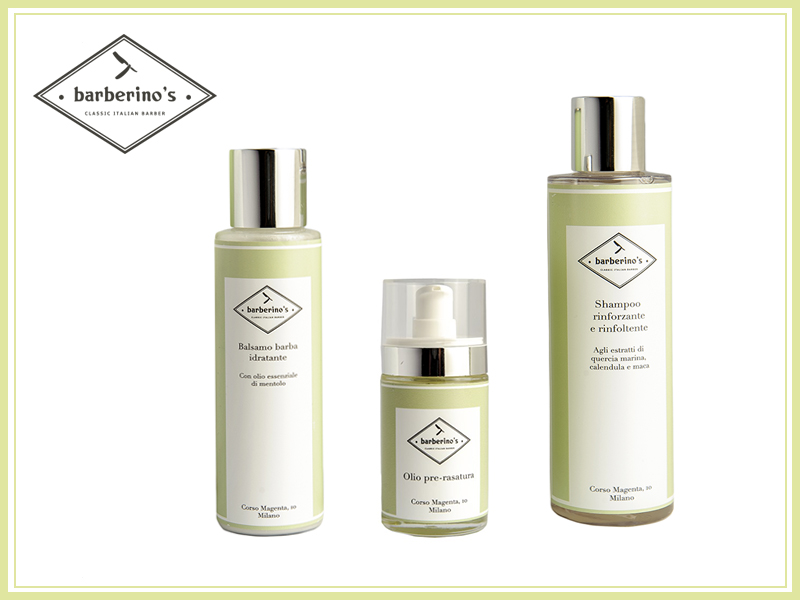 Round plastic Bottle 200ML 24/410 is perfect for Barberino's moisturizing shave balm, which is the ideal solution to keep your beard soft and your skin moisturized, and at the same time it protects the skin from irritation.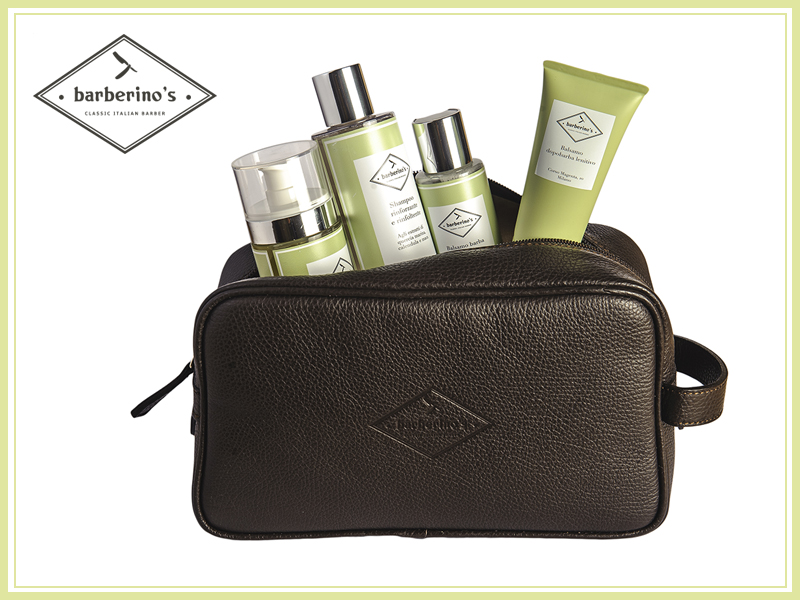 To take care of your hair, Round plastic Bottle 100ML 24/410 is used to contain Barberino's reinforcing shampoo. This product is designed for fragile hair thanks to the herbal extracts of the bladder wrack and the calming action of the calendula. If you are looking for bottles with a unique and refined shape, especially designed for preserving hair, face and hair care products, look up for Stocksmetic Barber Line.
You can buy Barberino's products on the official Barberino's online shop.