Fitness is a rapidly expanding trend. According to a survey by Mintel, a third of respondents from various European countries such as France, Germany, Spain and Italy say they exercise at least 2-3 times per week. It's not just a passion or a form of fun: fitness is a solution to improve your health, achieve psycho-physical wellbeing and combat daily stress.
More and more cosmetic companies, given the exponential growth of this phenomenon, are moving towards the direction of active beauty: they are creating their own product lines dedicated to sportspeople which amplify and make lasting the training effects.
Moisturizing and smoothing creams, energizing shower gels and purifying lotions are among the most popular products to use before, after and during the workout.
In addition, for sportswomen who want to appear at their best during training, specific make-up collections have been created: mascara, eyeliner, foundation, pencils and correctors in waterproof versions are all products that have a long hold even during the most intensive training sessions.
Packaging for your Active Beauty line with Stocksmetic
Stocksmetic offers several packaging collections perfect for containing formulations used by fitness lovers, thanks to their practicality.
The New Pure line includes a wide range of elegantly designed plastic bottles, particularly suitable for skin care and body care products to take with you to the gym. Specifically, for lotions or draining creams to be applied before a training session, the New Pure white 250 ml bottle, completed with the glossy white Ice lotion pump, is the ideal solution for localised applications. For the refreshing sprays used to moisturize the skin during training, Stocksmetic proposes - for example - the 200 ml transparent plastic bottle New Pure with the black mini trigger accessory that allows you to vaporize the product on the face and body.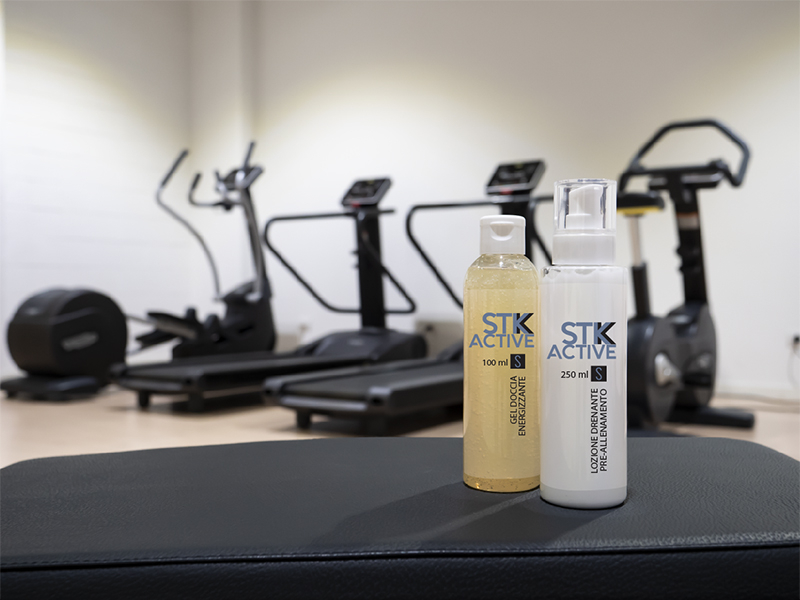 Essential in the beauty cases of any sportsperson are the energizing shower gels that help the body to recover from fatigue after the workout: for this type of product the plastic bottle of the TBR line, also available in mini format 100 ml is a comfortable and design pack, which can be combined with the accessory cap Flip available in black and white.
For waterproof make-up collections, Stocksmetic has created its own line of bottles for mascara and eyeliner with applicators that allow extremely precise application. While the white 100 ml Airless bottle and the 200 ml Diskuss bottle are the perfect packs for containing foundation or colored mousses.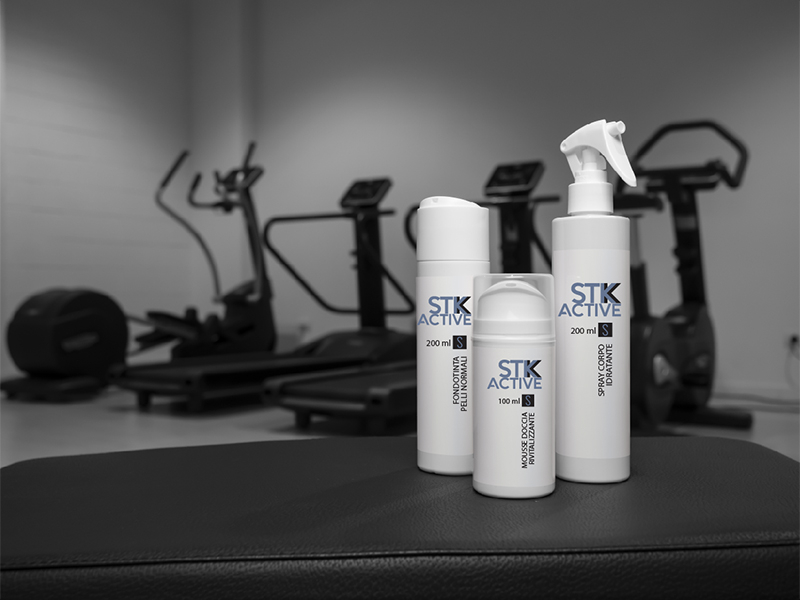 In the Stocksmetic online shop you can customize the packaging chosen according to your taste: in a few simple clicks you can match the accessories and choose boxes and labels, decorated with your logos or graphics without additional installation costs!