The splendour of youth at all ages: this is the essence of Natì Srl, an Italian company which has been operating in the cosmetics and beauty treatments sector for 15 years.
The Natì project is based on constant scientific research that has allowed the creation of innovative cosmetic formulations, using Acqua Biotecnologica® as the main ingredient.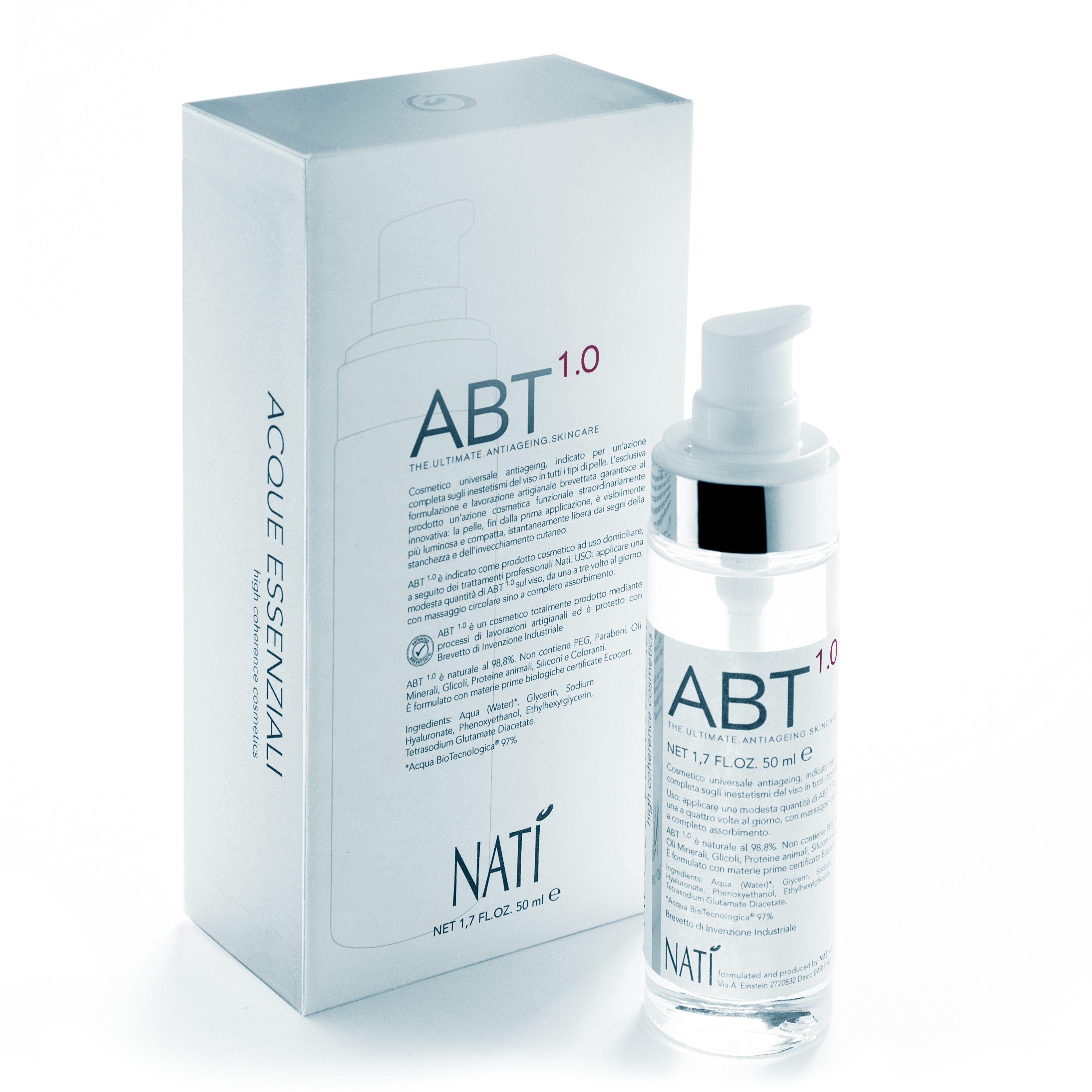 The latter is a highly consistent water, produced through a trade secret technology derived from the principles of quantum physics. It is a 100% green product that stimulates and revitalizes the environment where the epidermal cells live, giving light and well-being to our skin.
The company, in addition to producing professional cosmetic lines, has created a series of advanced training courses dedicated to professionals who work in the field of beauty. In particular, the ABT1.0 Specialist course is a specialization program that deals with essential subjects to acquire greater professionalism in the field of aesthetics including cosmetic technique, marketing strategies and sales conscious.
Natì Srl chose Stocksmetic packaging for its ABT1.0 fluid, a revolutionary facial care product with great anti-ageing power. It is the first cosmetic in the world made for 97.2% of Acqua Biotecnologica®, 100% biocompatible which contains 4 products in 1: day cream, night cream, facial fluid and eye contour. Suitable for all skin types, even the most sensitive, ABT1.0 has an instantaneous effect and fights skin imperfections, making it elastic and smooth.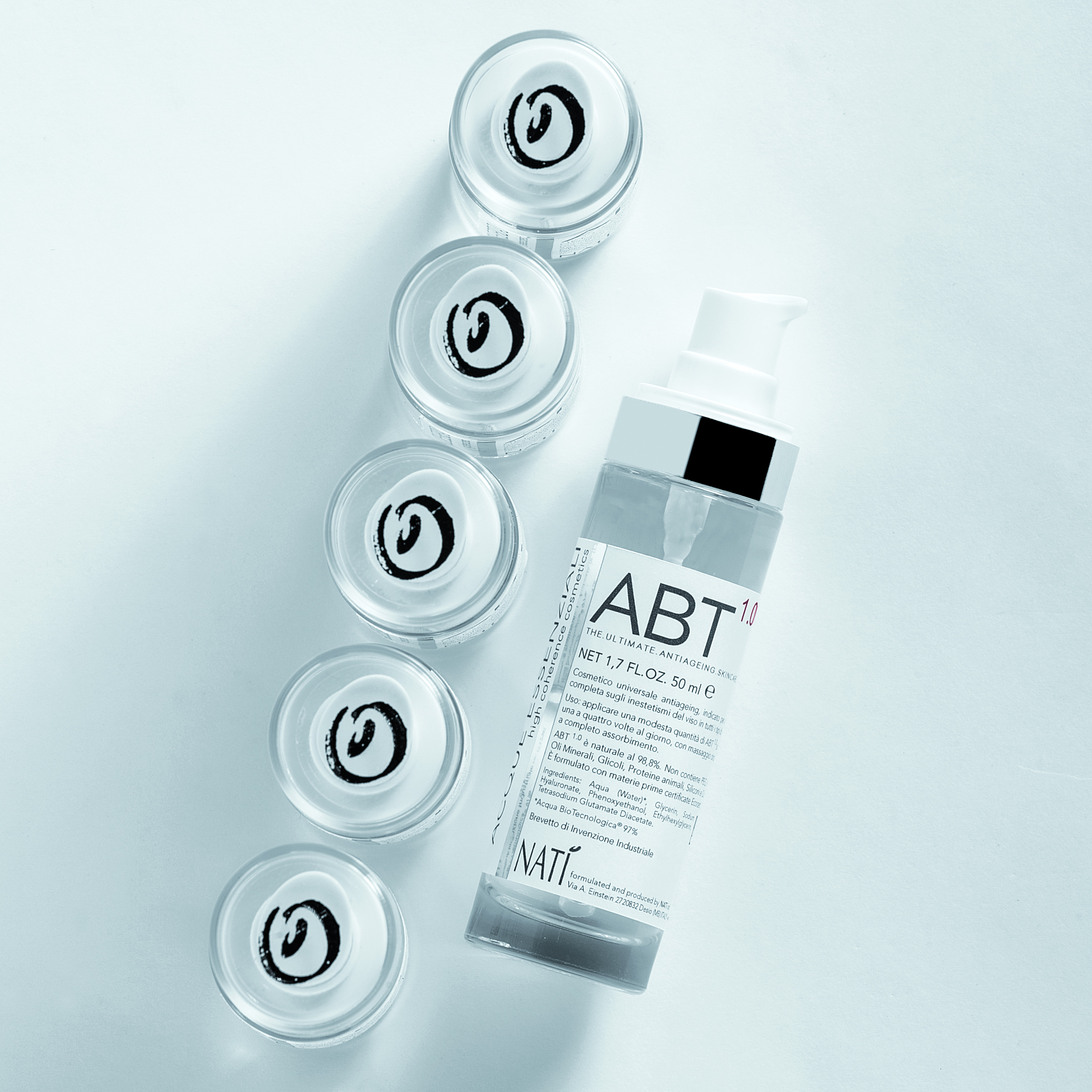 For this beauty elixir, Natì used the elegant 50 ml bottle Pure of Stocksmetic Packaging, completed with the practical Ice cream pump in glossy silver with a cover that allows precise and localized applications. A design solution that makes this product even more valuable.
The innovation of Natì products and their extraordinary power represent a revolution in modern cosmetics and a panacea for the well-being of the skin.