One of the most important aspects to achieve complete well-being is to take care of your home, creating a welcoming and relaxing atmosphere.
Perfume is one of the elements that distinguishes a home environment. It tells and reflects the most hidden and particular sides of one's personality and transmits them to the spaces in which one lives. Home thus becomes unique but at the same time personal and creative.
There are many products on the market such as home fragrances, room fresheners, scented candles and fabric sprays that give an impression of cleanliness and create a relaxing atmosphere, thanks to formulations enriched with natural ingredients such as lavender, iris, lily of the valley and more.
Here are some of the most used products to take care of your home in style!
The home fragrances to give harmony to the whole house
The home fragrances represents a practical but at the same time precious tool to diffuse the aromas in the different rooms of the house. It is in fact able to distribute the perfumes in a homogeneous and constant way without using solutions that work with electric current.
For this product, Stocksmetic offers a wide selection of packaging, including the 50 ml Essence bottle, suitable for all kinds of spaces thanks to its elegant and sophisticated design.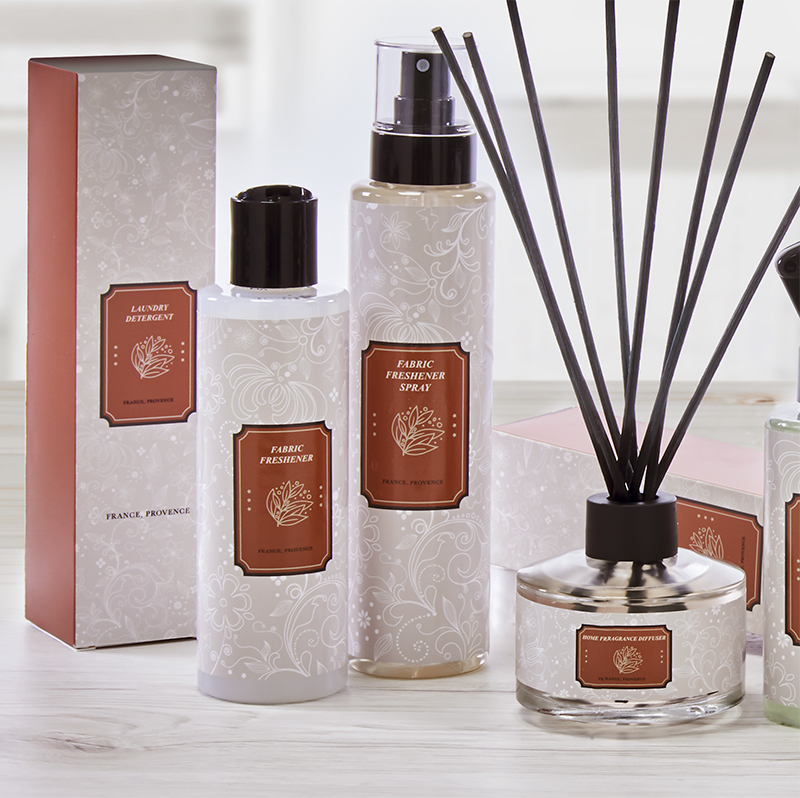 Scented aromatherapy candles
Stress is one of the worst enemies of our age: to fight it, it can be very effective to practice aromatherapy, a particular holistic technique that involves the use of scented candles. They are enriched with medicinal plants that stimulate the emotional sphere, inducing good mood. To enhance the colour and aromas of candles, the big candleholder can be the perfect container for this kind of product.
Room fresheners for enveloping olfactory sensations
In addition to home fragrances and scented candles, a practical solution to perfume your home is room fresheners. Characterized by fresh and citrusy notes such as lemon and bergamot or floral aromas such as iris, magnolia and jasmine, this product will create an enveloping olfactory sensation. The ideal pack is the 200 ml New Pure bottle which will make your laundry line elegant and refined.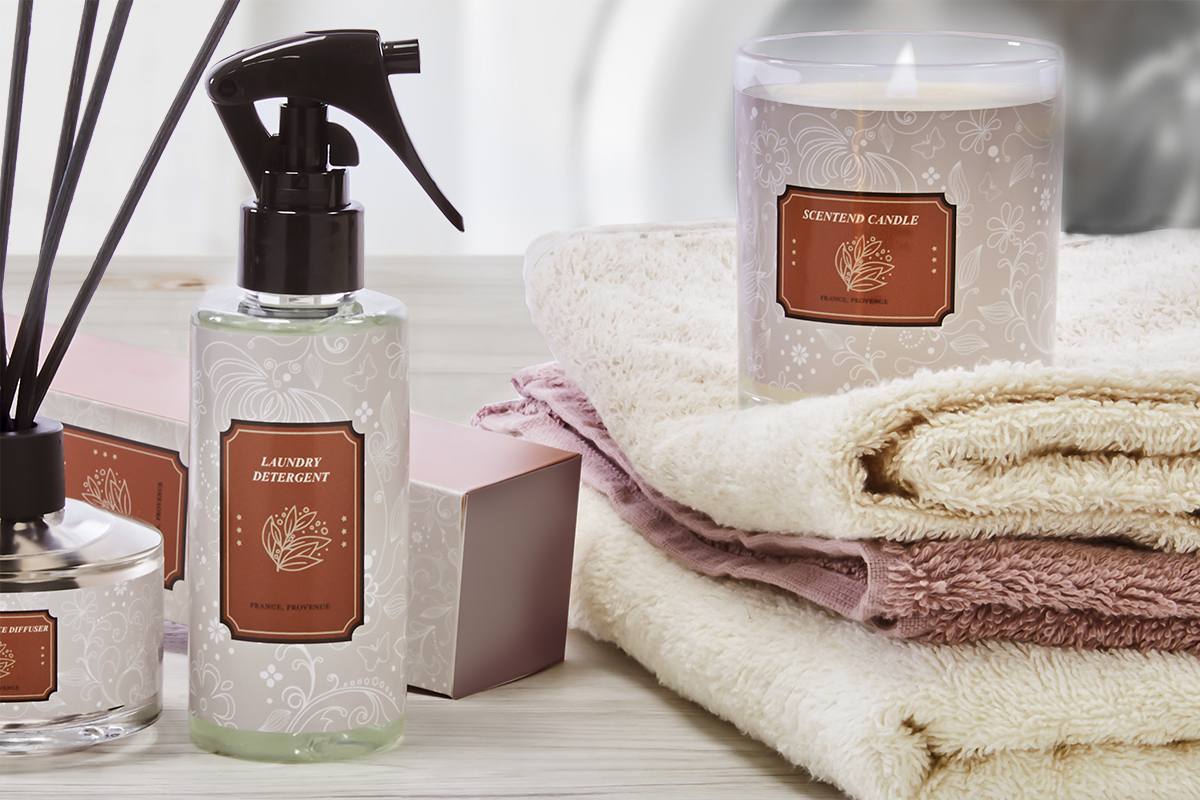 The fabric spray to give a delicate scent to your garments
To give your garments a unique fragrance, there are fabric sprays that can be sprayed directly onto your clothes. These are very delicate formulations that do not spoil and stain the fabrics but allow you to take the pleasant scent of your home wherever you go. The 50 ml New Pure bottle in combination with the minitrigger is the best solution to spray the product.
Multipurpose detergent for delicate laundry
The use of a high quality detergent is essential to give clothes a delicate scent and make them softer and easier to iron. In the market, there are concentrated detergents that, in addition to being eco-sustainable, allow the use of minimum quantities of product, avoiding unnecessary waste. The 150 ml New Pure bottle combined with Disc Top cap is suitable for a refined and modern home care products collection.