Hands are one of the most sensitive parts of the body: it often happens that they come into contact with aggressive products such as detergents and soaps that do not respect the pH of the skin and that are particularly dry during the coldest periods of the year.
It is therefore necessary to put a beauty routine into practice to make them healthier and more perfect in every occasion.
One of the most important secrets is to keep them always hydrated, using a specific cream, based on natural ingredients, even several times a day.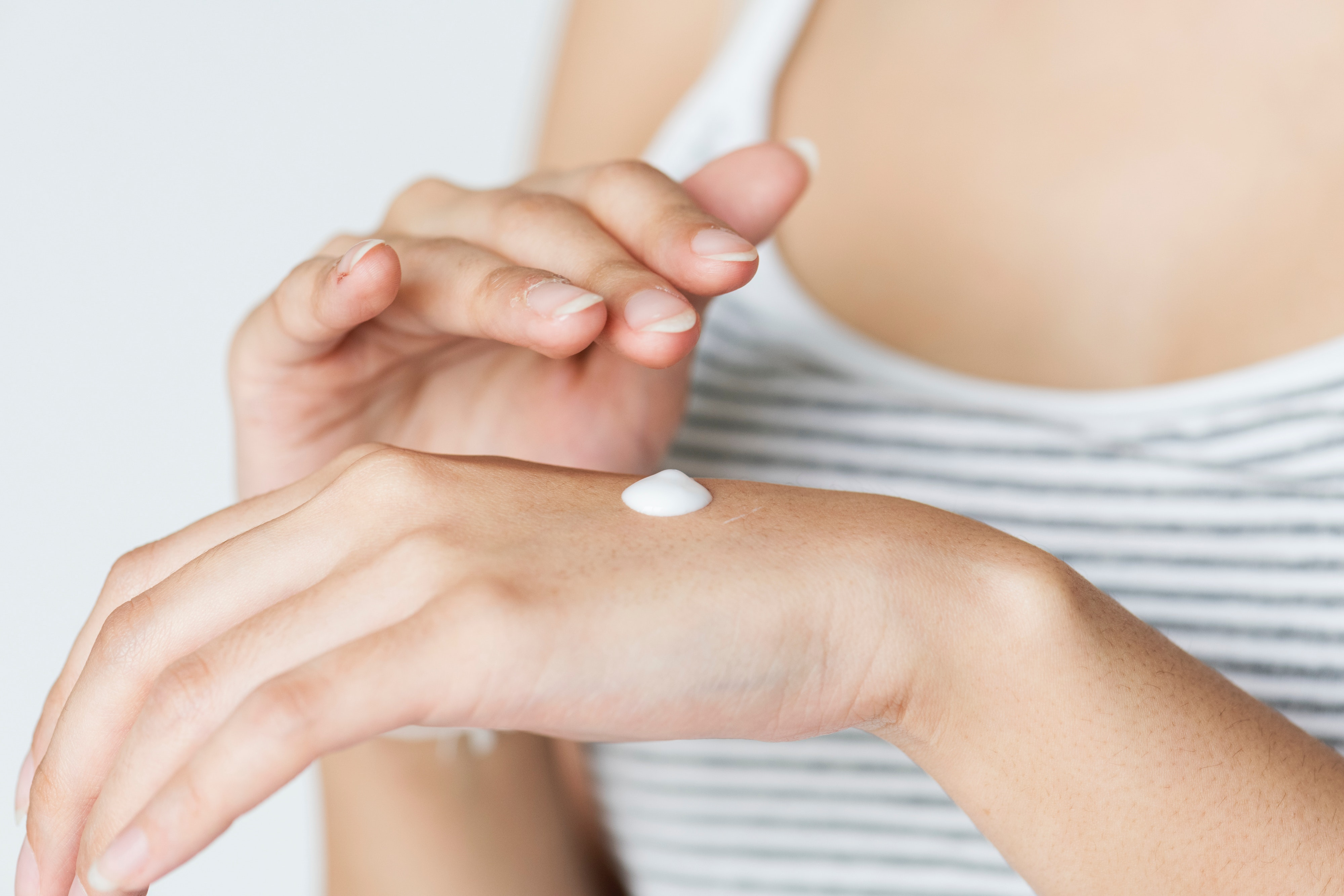 In addition, it is recommended, at least once a week, to make a hand scrub: it has an exfoliating action and removes all cells and impurities. The result will be surprising: perfect hands with immediately younger skin.
When taking care of your hands, it is important not to forget your nails: applying a specific oil will soften the cuticles and at the same time to strengthen and revitalize the nails. Finally, for a glamorous effect, you can apply a bare-coloured nail polish or a classic red.
Your line of hand cosmetics with Stocksmetic Packaging
Formulations dedicated to hand care require specific packaging to facilitate application and ensure perfect product preservation. Stocksmetic includes a wide assortment of bottles and jars ideal to contain this type of cosmetics.
All containers can also be combined with accessories and completed with boxes and labels to be personalized with the brand logo and coordinated graphics.
At the base of the hands beauty routine, we find the moisturizing cream enriched with natural ingredients such as shea butter: the most suitable pack, in this case, is the 100 ml tube, a practical and easy to use bottle.
The 100 ml Round jar is the perfect solution to contain a hand scrub to nourish the skin in depth.
As far as nail care is concerned, it is necessary to apply a cuticles oil as a first step: the ideal packaging for localized and waste-free applications are the 5 ml tube bottle with dropper and the VIP bottle with Roller. If your line also includes a collection of nail polishes, Stocksmetic offers the 10 ml Circus glass bottle: thanks to the high precision brush, the product will be perfectly applied.
Finally, there are various types of make-up removal solutions to remove nail polish: the 100 ml Tbr bottle, completed with the Flip Top capsule, is practical and easy to use for these formulations.
With Stocksmetic you can choose elegant packaging that will give a touch of originality to your line of cosmetics hands: simple and unique, starting from a box!