Today we are in Scotland, where Napiers the Herbalists - one of the most famous natural products companies in the UK - is based. Napiers the Herbalists, practicing according to a centuries-old tradition, produces a range of herbal medicines and skin care using original formulas and pure botanical ingredients, reflecting the British company's motto "TRIED - TESTED - TRUSTED". In particular, Napiers the Herbalists produce natural therapeutic skin treatments, botanical beauty products, herbal medicines and remedies, herbal supplements, digestive and bitter products, teas and super-foods.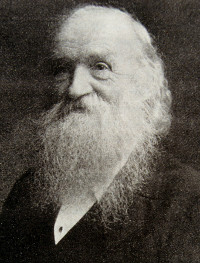 The story of Napiers the Herbalists started on 25 May 1840 when Duncan Napier, a prominent Victorian botanist and the most famous Scottish herbalist, opened the first Napiers Herbal Apothecary. The tradition continues today under the guidance of research herbalist Monica Wilde Msc FLS, who has been leading the company since 2007. Over the last 158 years, Napiers has become one of the most important names in the United Kingdom in the field of complementary and natural health care, dedicated to providing health and well-being through the use of phytotherapeutic products and other natural therapies. There are Napiers clinics in Edinburgh, Glasgow and Bathgate.
Napiers the Herbalists: the natural formula against skin aging
During a collaboration with the Royal Botanic Gardens Edinburgh and Napiers' natural ingredients manufacturer, the company made an important discovery: the Scottish extract of organically cultivated Speedwell (Veronica officinalis) has a powerful action for the skin. Research revealed some previously unknown cosmetic uses of this plant, in particular the powerful anti-wrinkle properties of the Veronica officinalis.
The Scottish company has used Veronica's extraordinary antioxidant properties to create a special, totally natural anti-aging line that contains no artificial colorings nor synthetic fragrances. Thanks to this unique natural ingredient, combined with a Scottish algae that also has valuable cosmetic properties, the Knotted Wrack (Ascophyllum nodosum), Napiers the Herbalists has created a cosmetic line specifically against skin aging.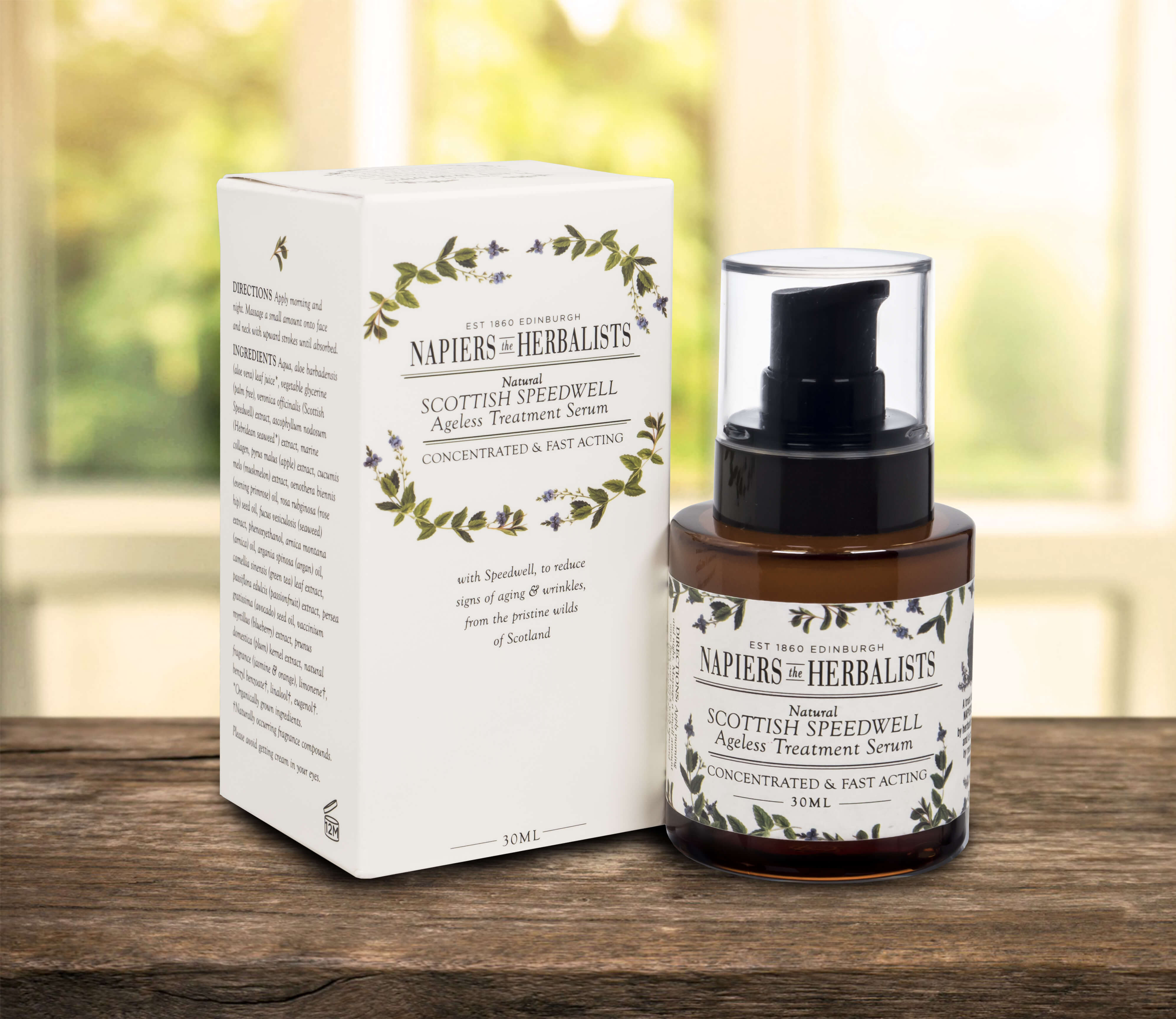 The line consists of a day cream and night cream, an eye gel and a super concentrated serum for the most problematic areas, where the deepest wrinkles have formed. Speedwell Ageless Treatment Serum 30ml contains extra Scottish Speedwell and Hebrides algae, natural passion fruit acids, melon and apple, dog rose, argan oil, green tea and blueberry.
The famous and historic Scottish company has chosen Stocksmetic for the packaging of the precious Speedwell Ageless Treatment Serum, choosing the 30 ml amber bottles of our Heavy Collection in combination with the black ice cream pump. Last but not least, Napiers the Herbalists completed its product by choosing our secondary packaging boxes which were also customized according to the customer's graphic designs.