Packaging is a fundamental tool in marketing strategies and it's the first point of contact with the product. Its design shall meet consumers' needs and tastes, and innovative solutions must be constantly searched.
Talking about the history of packaging, we highlighted its influence in the sale process and consumer loyalty. Started as a simple protection, today's packaging has the purpose of attracting the customer's attention and differentiating the product from those of the competitors; that's why you should be aware of the packaging trends for 2020. The constant evolution of the market represents a challenge for packaging design that must monitor the increasingly detailed preferences of users. The run-up to originality gives the opportunity to designers to express their creativity and discover new solutions up to date.
What will change in the packaging design of our favourite products? Let's find out the packaging trends for 2020!
Qualities of an ideal packaging
Functional and aesthetic: these are the focus words for a successful packaging. Bottles, jars, boxes and labels require the development of containers and graphics for a specific product and must be able to make the product easy to use, easy to identify and beautiful. Packaging must respond to the needs of portability and storage, simplifying the placement of products on the shelves. Package must also create a "dialogue" with consumers and communicate technical features, uses, benefits, values and identity of the firm. A good packaging must fulfil these functions to be called effective:
Containment and protection. The need to preserve goods was the reason behind the packaging, so the product must be intact when the package is opened. Packaging acts like a protective barrier and ensures that external factors (as carriage or water) won't damage the product.
Storage. It's a crucial function for food and cosmetic industry. Packaging must prevent contact between goods and substances that may deteriorate its composition and make it unusable. Furthermore, the material of the bottles should be adaptive to the goods' consistency, avoiding dispersion.
Practicality and accessibility. Packaging design develops user-friendly containers to guarantee the comfort needed by consumers, like packs easy to carry, or intuitive and handy tabs and caps.
Appeal. Producers began focusing on packaging design since the mass consumption started. Products can now be distinguished for those of the competitors thanks to the unique and original design of the packaging, able to draw consumers' attention.
Communication. If labels inform about features and way to use, the container promotes the product and its image. Packaging is an important element for brand identity, it conveys information to users and direct them. Different products of the same brand have same or similar packaging, so consumers can easily recognize items they buy, strengthening customers' loyalty.
Packaging trends for 2020
Packaging is the "face" of a product and often acts as a business card for customers, therefore it is very important especially for those goods with characteristics not verifiable before use, such as the products purchased from an e-commerce. In a world constantly bombed with images, you have to stand out from the crowd, and knowing how to choose the right packaging for every occasion becomes essential. In recent years, the principle to be followed is originality: an original packaging allows you to stand out, impress and intrigue. Thanks to the variety of materials and printing effects, today there is an embarrassment of choice and the possibility of creating original packaging from the others is certainly not lacking. As an element for the consumer market, however, packaging must also keep up with the times and follow trends that change faster and faster every year. Modern packaging must be noticed and appreciated by consumers who are increasingly attentive and demanding, in order to persuade them to buy the product.
The year 2020 is set to be an exceptional year for packaging design trends. Designers are pushing the boundaries of design: from function to aesthetics. New color trends, illustrations, shapes and other design elements are coming together to create a packaging of unexpected products that help brands overcome competition and convince consumers. Here are some of the main packaging trends of 2020:
Packaging that tells a story. In 2020, brands will need more than well-designed packaging to create an impact on the consumer. If they really want to create a bond with their customers, brands will have to take advantage of the packaging of their product to tell the story of their brand and evoke particular sensations to the customer. Although it is advisable for all brands to take advantage of the trend of telling a story, this is a particularly relevant strategy for all those products sold online. Since products that sell through an e-commerce do not have the luxury of being seen or touched, they must take advantage of everything they have, to be able to tell the story of their brand and create a deep bond with their audience - and this bond starts right from the packaging.
Metamorphosis. Consumers are increasingly submerged by the many alternatives and with so many brands and products on the market, it will be even more difficult for brands to create something unique and significant that persists for their customers. That's why artistic designs that show ideas like "metamorphoses" are ready to be one of the major packaging trends in 2020. Detailed illustrations showing unusual types of transformations can help brands be memorable - birds become fruits, the landscape becomes part of the animal, etc. These types of packaging not only tell the story of brands or products - they become art objects themselves. This optical illusion not only adds visual interest to the packaging, but also attracts consumers who want to see the details of the packaging up close, helping brands differentiate themselves from the competition and jump off from the shelf to the customer's hand.
Retro-futurism. The word retro-futurism may sound an oxymoron, but the truth is that retro and futuristic design can combine unexpectedly in an outstanding way, invoking both feelings of nostalgia (retro) and anticipation (futurism). The year 2020 will see the artists and designers engaged in the creation of a packaging that will combine futuristic and retro design elements to create extraordinary designs that will attract a wide variety of consumers. Hence expect retro neon colors, bold shades and retro touches, such as minimalist logos and typographies of retro inspiration, that will come together in unique, unexpected and trendy ways.
Shades of color and blurry images. Retro-futurism is not the only packaging trend of 2020 to emerge from the still popular gradient trend. The use of color palettes and blurry color spots gives the packaging a fresh and inspiring appearance. This trend will take the colors to the next level by blurring the edges to create a more abstract look that will be cutting edge. In addition, designers are also applying blurry filters to images, creating an abstract effect capable of going beyond color by stimulating the imagination of consumers and therefore connecting with them.
Maximalism. Minimalism will always have an honorary place in the packaging design industry. But in order to differentiate, trends now show that an increasing number of consumers are turning their gaze to a growing sense of luxury and extravagance in products, which is why maximalism is ready to overcome minimalism this year. As consumers seek a "high-end" experience from their products, more brands will begin to experiment with a packaging style that communicates a luxury experience that focuses on beautiful details. Expect more complex and detailed packaging; richer and deeper color palettes and more frequent use of this type of design.
Eco-friendly packaging. Climate change has definitely become the most discussed topic throughout 2019. So, one of the most important trends of 2020 for packaging design will undoubtedly see brands taking a more ecological approach. One of the biggest challenges for designers in the upcoming years will be to find ecological and sustainable packaging alternatives. More brands will begin to explore if not to increase the use of greener materials in their packaging, moving towards easily recyclable and recycled materials, minimizing the amount of materials necessary for their production and packaging. This will prompt designers to think outside the box and change their design style to adapt to this new packaging trend.
Natural and pastel colors. As mentioned, adopting a more ecological approach in the packaging will be one of the biggest packaging trends in 2020. It is expected that this trend will extend not only to the package materials but also directly to the colors that brands choose to incorporate into their color palettes. The last few years have been dominated by bright pastel colors and shiny metallic shades. This year however, brands are looking for more subtle and natural shades for their products, especially in the organic and cosmetic food sector; subtle shades of green, blue and brown will be a must in 2020. For years the shades of more natural colors have been a point of reference for organic companies but the greater attention of the consumer to the purchase of eco-sustainable products will cause many brands to experiment and include more pastel and soft colors in their packaging.
Structured layouts. There is something innately satisfying about the structural balance of a design. Not only can it be visually appealing, but it is also able to communicate a sense of equilibrium and order, this is why the dispositions of words and images in a predetermined and orderly way are becoming an important trend in the world of packaging. This trend concerns typography, or more precisely, the way in which typography is used in the design itself. The text, which is usually composed of a variety of unique and interesting combinations of characters, is separated by clear lines that divide the space into more clean and balanced spaces, facilitating readability, having a more minimalist approach than the rest of the designs.
New shapes for traditional products. In 2020, brands expect to give up more traditional construction shape forms (for example, like the standard box or bottle) in favor of unique and ready-to-use packaging ideas, thinking outside the box. The most suitable use of this trend will see brands that exploit construction forms as a way to strengthen their brand and tell their story.
Colored effects on a black background. Another of the biggest packaging trends in 2020 is a game of shades and holographic effects. This trend focuses on the mesmerizing effect of shiny and multicolored fonts that designers are combining with eye-catching graphics on white or black backgrounds for a grittier look.
Transparent packaging. Many products, such as drinks or skin care products, have their own distinctive colors and many consumers expect brands to reproduce the color of the product and incorporate it into the packaging design. The use of transparent packaging, such the glass bottle, which shows the color of its content; allows brands to take a more minimal approach to the design process and to let their product take the center stage, without sacrificing the visual interest or impact with the design of the final packaging. The trend of transparent packaging is mostly used with drinks, since printing can be performed directly on the glass or plastic with the use of a transparent adhesive. Designers mainly use the white color as opposed to the actual color of the product as the background color.
PANTONE Color of the Year 2020. For over 20 years, the Pantone Color of the Year has influenced product development and purchasing trends in various sectors, including fashion, interior design, industrial design, product packaging and graphics design. The PANTONE color of the year of 2020 is Classic Blue 19-4052, a enduring and timeless shade of blue, capable of instilling calm, confidence and a sense of connection.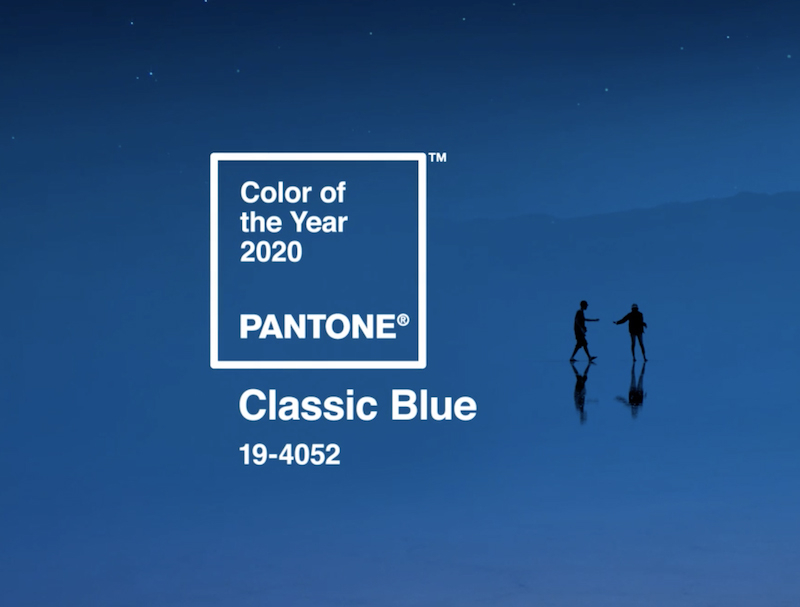 A look to the future: the next challenges for packaging
Packaging is increasingly focusing on building a dialogue with the consumer and satisfying their expectations, adapting to new lifestyles. Caring and respecting environment is a packaging trend for 2020 too, and many companies are already committed to using biodegradable materials. The use of a single material for the same pack make the separate collection easier and faster. Our attention is already focused on the creation of multi-purpose packaging right from the design stage, to avoid waste of resources. Packs can be recycled after the purchase and can be used differently from the way they were made for.
2020 will see an even greater demand for sustainable packaging supplies. The last year saw some of the biggest protests for climate change with major demonstrations in various countries around the world. As millennial generations and the "Z" generation continue to expand in the workforce and become the most demanding consumers ever, sustainability, recycling and environmental issues will continue to be the focus of global attention.
Non-conventional materials, this is the best way to win and obtain new, unique and extraordinary products. This idea of non-conventional materials needs to be handled with intelligence. Zero wastes and biological materials are fundamental concepts to understand this new way of thinking: materials of natural origin like wood, skin, cellulose (in the world of luxury) are fundamentals to produce without damaging the environment. Packages that transform in plants and edible packages are the extreme and utopic situation of this line of thinking. 2019 objective is living, thinking and projecting green!

E-commerce trends related to packaging
Nowadays the e-commerce field is very important and it is growing constantly. The online shopping experience is also important: more and more people buy in online stores, and items are delivered with a protective package in addition to the original one. Even this extra packaging must fulfil consumers' needs, that's why Amazon has developed a frustration-free packaging, and a minimized pack that simplify the extraction of the product. Packaging is designed to be reused for making returns avoiding waste of materials. Even the raw pack can communicate the image of producers allowing to stand out, by using the colours of the brand or printing brand name on the boxes.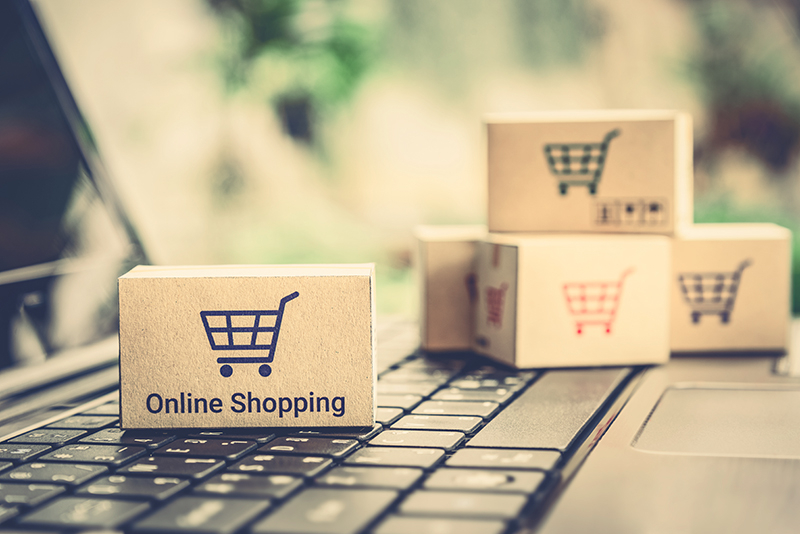 Stocksmetic: bottles and jars for your cosmetics
Packaging plays a key role in the beauty industry. Final users are unable to identify features of a cosmetic product before trying it, so packaging create the visual impact needed to attract customers' attention. Stocksmetic is an online store that offers packaging for fragrance, cosmetics and the pharmacy. Our cosmetic packaging and containers for fragrance have simple and elegant design as packaging trends for 2018 require. You can find five different collections:

ottles and Jars - Perfumery: perfume glass bottles, perfume sampling bottles made by plastic or glass, roll-on bottles and a vast assortment of accessories in order to make unique your fragrance lines.

Bottles and Jars - Cosmetics: cosmetic airless bottles, cosmetic plastic bottles and cosmetic glass bottles, cosmetic plastic jars, cosmetic glass jars and cosmetic aluminium jars will complete your cosmetic line.

Bottles and Jars - Pharma: our pharmaceutical airless bottles, pharmaceutical glass bottles and pills jars are useful for any pharmaceutical product, from aqueous solutions to pills.

Bottles and Jars - Home Fragrance: our candleholder glasses, air freshener glass bottles and air freshener plastic bottles with caps, ring and wood sticks are designed to perfume any space.

Bottles and Jars - Make Up: our make-up bottles, make-up jars and make-up flaconette suitable for mascara, eyeliner, lip stick, lip gloss and compact powder combine practicality and exclusive design for each type of make up.
Don't miss out our Bottles and Jars Black Colletion! 30 ml bottles and 15ml or 50ml jars with matching accessories for a unique total-black packaging. You can complete the customization of your packaging with customized labels and boxes for each product line of Stocksmetic. Check our website and start creating the perfect packaging for you right now! Contact us to receive any further informations.