Packaging represents an important element for a beauty products line. Once your cosmetics collection has been launched on the market, it is essential to adopt a coherent and successful communication strategy in order to impress and attract potential buyers, but at the same time, to distinguish yourself from your competitors.
Packaging is one of the most important aspects to consider to best achieve this goal. An attractive, high quality and customized containers is synonymous with professionalism and attention to the customers' needs, and can be the key factor that drives them to choose the formulations as well.
In fact, more and more companies in the cosmetic field are investing in packaging and taking care of the aesthetics of their products. With Stocksmetic Packaging it is possible to create a packs line which can be completely customized, starting from the kind of bottle or vase, up to the personalization with boxes and labels and with the new screen printing service.
Create a personalized packaging line with Stocksmetic
Creating fully customized packaging online with Stocksmetic Packaging takes just a few simple steps.
In our e-shop the bottles and jars are organized into 5 product categories - Perfumery, Cosmetics, Pharma, Home Fragrance and Make-up. In this way you can select the pack that best suits your needs and the kind of formulation you want to realize in a fast and intuitive way.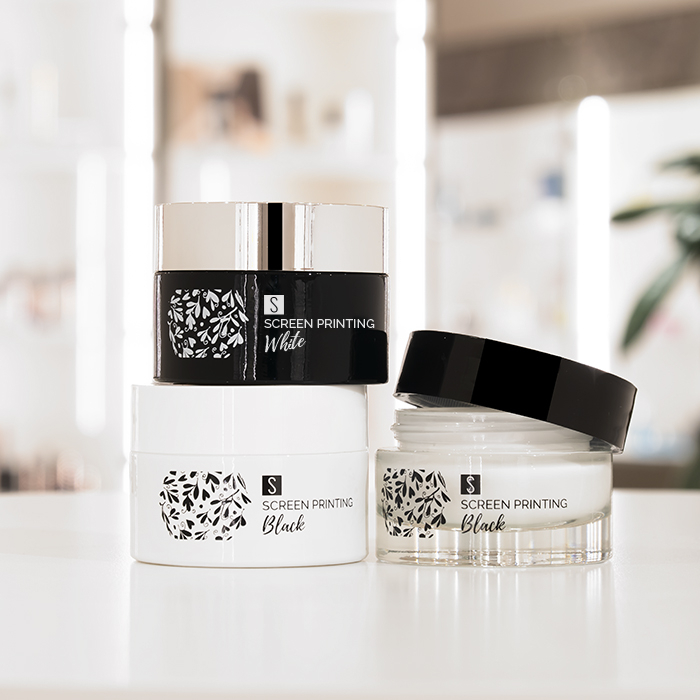 Once you have chosen the packaging, you can select the specific accessories for that container. Stocksmetic offers a wide range of accessories in different finishes and made of high quality materials. Caps, lids, droppers, spray pumps or cream pumps will allow you to easily use the different products, avoiding external contamination and unnecessary waste.
At this point, the last element that is missing is customization, one of the most important components for communication and brand promotion. Stocksmetic's containers can be customized with elegant boxes and labels to decorate with own logo and coordinated graphics, saving time and production costs.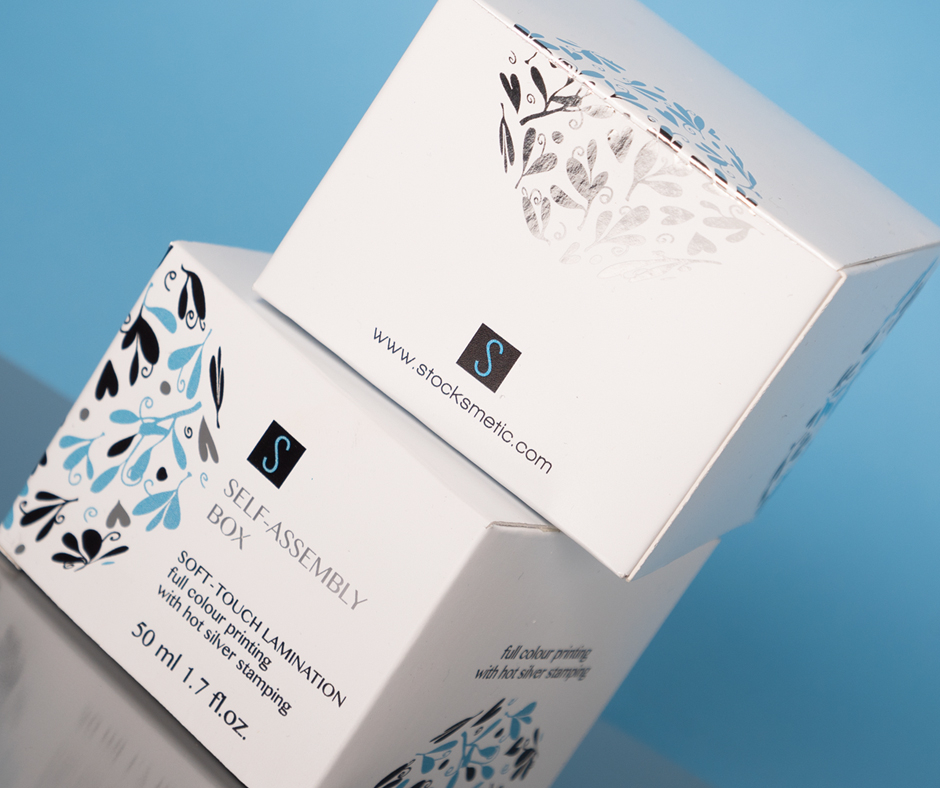 Alternatively, the packs can be customized with the new screen printing service starting from 200 pieces. This kind of printing can be made on glass and plastic bottles and jars in different finishes: transparent, matt, satin and painted, in the 17 available glossy shades, including 3 metallic - gold, silver and bronze - from a minimum of 200 pieces. This is an innovative service that allows you to make your cosmetics unique, even in small quantities.
Find out the Stocksmetic world and start creating your own beauty products collection: our team will be at your complete disposal to ensure a fast and quality service! Moreover, buying on Stocksmetic Packaging becomes even faster, safer and more advantageous: in fact, by choosing the MyBank payment method, you will immediately get a 5% off valid only on your next order placed in our e-shop until March 31, 2020.