Luna Alchemy Co is a Georgian US based company that specializes in the production of handmade and 100% natural soaps, skincare and body care products.
Gevonna Lee, Founder and CEO of Luna Alchemy Co, marked a true milestone in her life by launching her business this year and realizing a dream that started when she was a child.
"I remember taking all my mom's nearly empty bottles of skincare and mixing them together to see what I could create...a little alchemist in the making," said Gevonna.
In 1999, she finally put her dream on paper and she still has those notebooks today and they motivate her to never stop working towards her dream! She is proud to officially launch Luna Alchemy Co and share the products she has poured her heart into.
She feels it is an honor and privilege for her to have a chance to share her passion project and excited to see where this venture will lead.
Of the earth for the body is the motto that drives her when she thinks about the products she wants to create to represent the LACo brand. She researches and curates sustainable, natural ingredients and by way of thoughtful alchemy formulates effective, unique products.
Blue tansy, blue-green algae, plum oil and hibiscus flowers are just some of the natural elements that enrich the formulations of Luna Alchemy Co's products without phthalates, parabens, alcohol, paraffins, and palm oil.
LACo's inventory of products include a face mask and facial oil formulations for nourished, hydrated skin. Both products also offer anti-aging benefits to promote natural glowing skin. The range also includes artisan bath bars, bath bombs and essential oil bath cubes.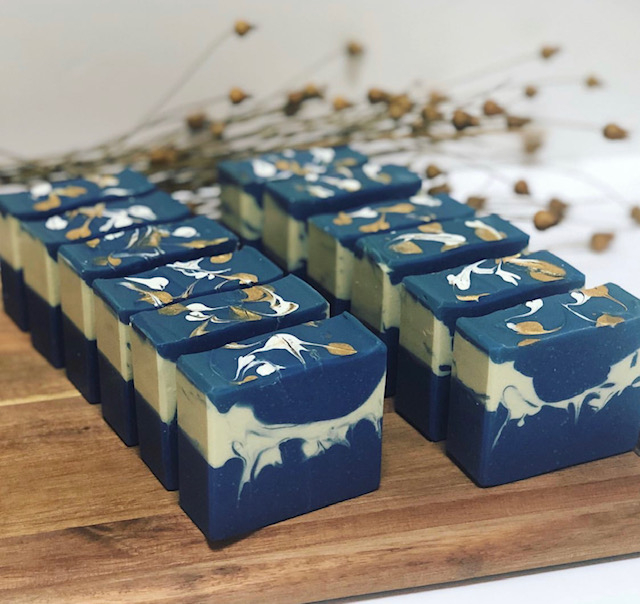 Among the skincare line products, the most appreciated is Jade Botanical Facial Oil with anti-ageing power which moisturizes and smoothes the skin. It is the ultimate green goddess of beauty oils and enriched by 16 different skin loving oils: in particular blue tansy extract, tamanu, cranberry seed, pomegranate, marula, borage, and baobab oils offering essential fatty acids, antioxidants, vitamins and phytosterols. Feed your skin with an oil blend thoughtfully formulated to calm, hydrate and nourish. Jade Botanical Facial Oil provides skin with deep moisture for a natural and radiant glow in a lightweight formula that absorbs quickly.
The all natural scent profile is exotic and herbaceous with a luxurious velvet feel when applied. Jade is perfect for all skin types, especially for mature or dry skin and leaves skin feeling hydrated, nourished and replenished.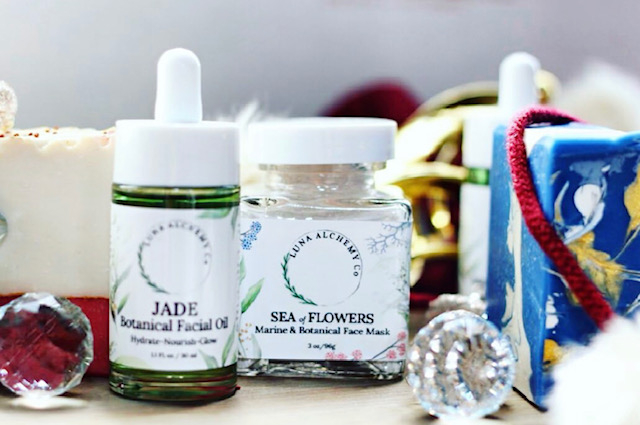 Gevonna researched for many months before she found Stocksmetic's vast range of packaging that would represent her brand perfectly.
Specifically, for the formulations dedicated to facial oil they opted for the 30 ML Pure Glass Bottle combined with the glossy white dropper. This combination offered the elegant and modern look they were seeking.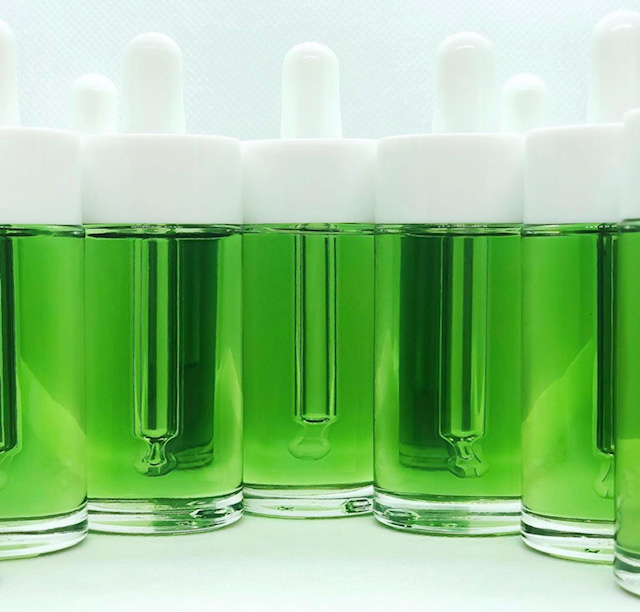 Luna Alchemy plan to migrate all of its products to Stockmetics packaging and look forward to working closely with the italian company to showcase all of the new products they are launching in 2020 and beyond!