How to fight the winter cold? Now you can with the sweetness of natural cosmetics. You just need a few ingredients and our recipes to create nourishing and moisturizing creams: precious allies for our skin to be stored in skin care cream containers.
Cold can be a real problem for the most sensitive skin. Common symptoms are dry lips, cracked hands and a reddened face skin. What's the reason? The blood vessels, contracting to maintain internal heat, provide less nourishment to the skin, making it more sensitive to cold and more irritable. Moreover, the reduced exposure to sunlight causes a decrease in vitamin D, a crucial element for a luminous skin. After discovering the essential products for summer skin care, today we will learn some homemade remedies to face winter with extra energy.
Winter beauty routine: the best cream containers for homemade products
1. Lip balm with honey and shea butter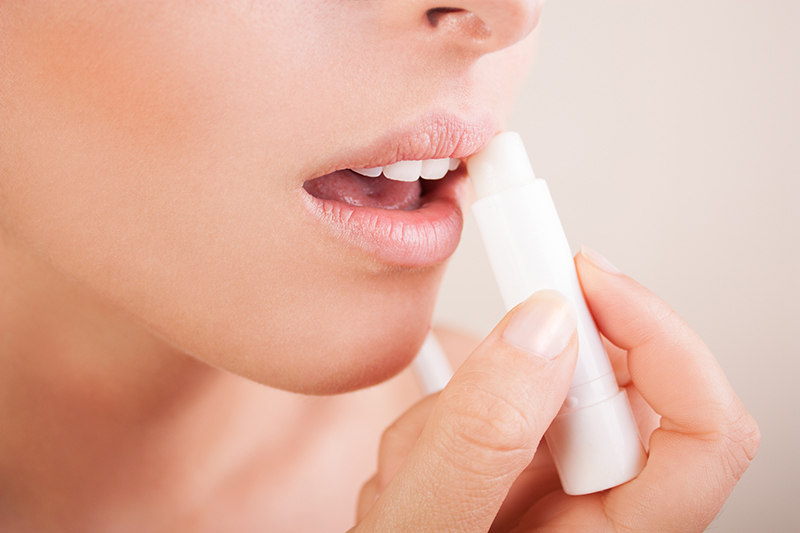 Ingredients:
shea butter

honey

your favourite essential oil
Soften the butter in a pot keeping the flame low and add a few drops of honey and your favorite essence. Put the mixture thus obtained in cream containers or jars and leave to cool. Just a little patience and the lip balm will have the perfect consistency to be applied. A simple recipe for irresistible and cold-proof lips. Discover the wide range of Stocksmetic creams containers. Our advice? The Luxe white glass jar in 15 ml size, the 50 ml Round plastic jar or the Petit 4 ml mini-size.

2. Rose petals cream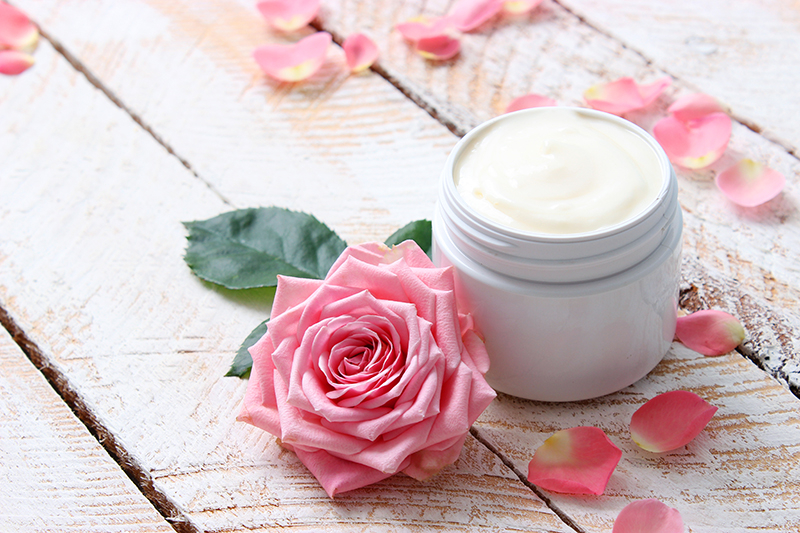 Ingredients:
2 tablespoons of sweet almond oil

4 handfuls of rose petals

3 tablespoons of vodka

water

1 tablespoon of beeswax

4 drops of argan oil
Place the rose petals in a jar, add the vodka and fill with water. Close it and leave the infusion to rest for two weeks. At this point you can add almond oil and beeswax in a bain-marie. Stir until you obtain a creamy mixture and add argan oil. You will have a perfect cream for those who want a hydrated and fragrant skin, easy to keep in cream containers like the elegant 30 ml Heavy jar in transparent or frosted glass, or in an aluminum container with lid.
3. Hand cream with citrus fruits
Ingredients:
50 g of shea butter

30 g of almond oil

15 drops of orange or grapefruit
Mix butter and oil taking care to avoid lumps. Once you have obtained a homogeneous mixture, add 15 drops of grapefruit or orange while continuing to stir. You will get an extra moisturizing cream to be stored in our cream containers. For the most delicate skin, citrus essences can be replaced with calendula and chamomile oils, that have great soothing properties. For this hand cream Stocksmetic recommends plastic bottles like those of the Soft cosmetic line or the new plastic bottles with a satin effect.
4. Cream recipe for dry feet skin
Ingredients:
2 tablespoons of coarse salt

4 tablespoons of cocoa butter

2 tablespoons of honey

6 drops of citrus essential oil

For this mask, just melt the cocoa butter and mix all the ingredients until you obtain a homogeneous mixture. Treat yourself to a pampering evening with a relaxing feet massage: you only need to apply the cream and leave it for about 10-15 minutes. Then rinse with plenty of warm water to remove all the mask: the skin of your feet will thank you! What is the best packaging solution for this mask? Certainly Thalasso plastic jar with hermetic seal to best preserve the freshness of the ingredients and their properties.
5. Eucalyptus, mint and coconut lotion in cream containers
Ingredients:
3 tablespoons of beeswax

3 tablespoons of coconut oil

1/3 cup of cocoa butter

1/3 cup of jojoba oil

7 drops of peppermint essential oil

6 drops of eucalyptus essential oil

Ask your trusted herbalist for organic packet cocoa butter. Put the beeswax, coconut oil, cocoa butter and jojoba oil in a large pot and mix over low heat. Once removed from the heat, continue stirring for about 2 minutes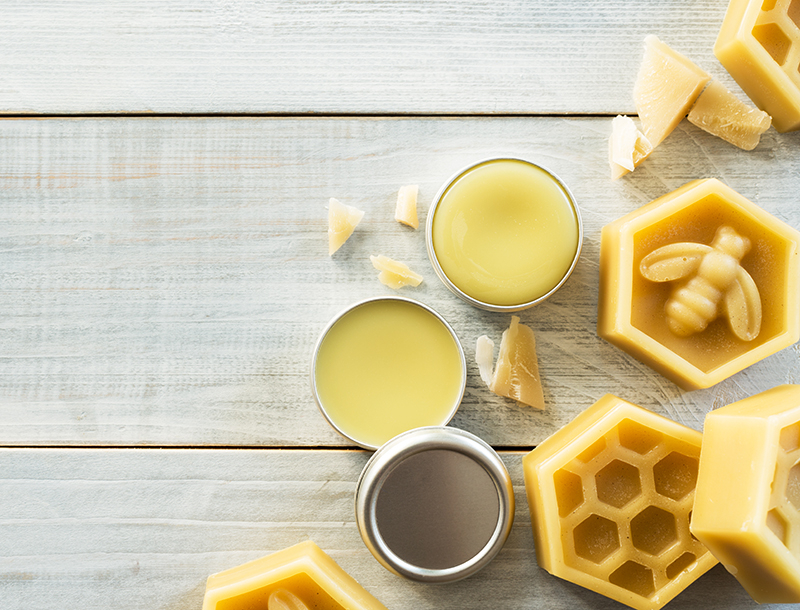 This cream makes the most of cocoa butter's properties, a precious ally of beauty routine and the main ingredient of many cosmetics and homemade recipes. Cocoa butter is a food product consisting of a mixture of fats obtained from the seeds of the cocoa plant (Theobroma cacao), originating in South America and other tropical countries. Its main substance, theobromine, is cardiotonic and vasodilatory, while the high quantity of saturated fats gives it nourishing and emollient properties. Easy to absorb, it is therefore used to heal even the driest and chapped skin. In addition, the polyphenols stimulate the production of collagen, giving elasticity to the skin and helping to fight the effects of free radicals with a natural anti-aging effect.
Create your cream containers line with Stocksmetic Packaging
In the Stocksmetic wide catalog you can easily choose bottles and jars tailored for each cosmetic product. A wide range of customizable solutions with elegant and refined design, both for small and large quantities. Some of those are the cream containers from the Skin Care Collection, the most suitable line to store your beauty products.

Discover all the Airless plastic bottles: the ideal packaging to store your cosmetic products in containers that prevent any external contamination. The best choice to contain face serums, primers, foundations and body creams.

Among our cosmetic containers, you will find glass jars for creams, eye contour and scrub but also plastic containers, more suitable for face creams and masks, and a wide assortment of plastic bottles.

You can complete all of these packagings with different accessories, such as cream or spray pumps, droppers, caps and lids in various finishes and materials. What are you waiting for? Start creating your cream containers line with Stocksmetic! Contact us to discover with our team the best cosmetic packaging for your need!