Skin care routine is a unique beauty ritual to take care of your skin and prepare it with a series of products to be applied in different steps. The four main phases are: cleanse, gently exfoliate, moisturize with products rich in active ingredients and, lastly, protect against pollution and UVA and UVB rays. But what is the most suitable cosmetic packaging for each product?

The most famous skin care routine is surely the Korean one, which includes 10 steps:
Make-up removal with oil-based products
Cleansing with foaming products
Exfoliation
Tonic
Serum
Essence, a typical Korean cosmetic product with a light moisturizing effect and a formula halfway between serum and tonic
Moisturizing mask
Eye contour treatment
Moisturizing cream
Sun screen with high SPF
The philosophy behind this practice, born in the East and now spread all over the world, does not only aim at preserve the natural beauty of the skin. This routine also helps to enjoy a few minutes of relaxation every day and tuning with yourself.
For those who are approaching this practice for the first time or want to create their own skin care cosmetic line, Stocksmetic has some useful tips on the right cosmetic packaging for each product.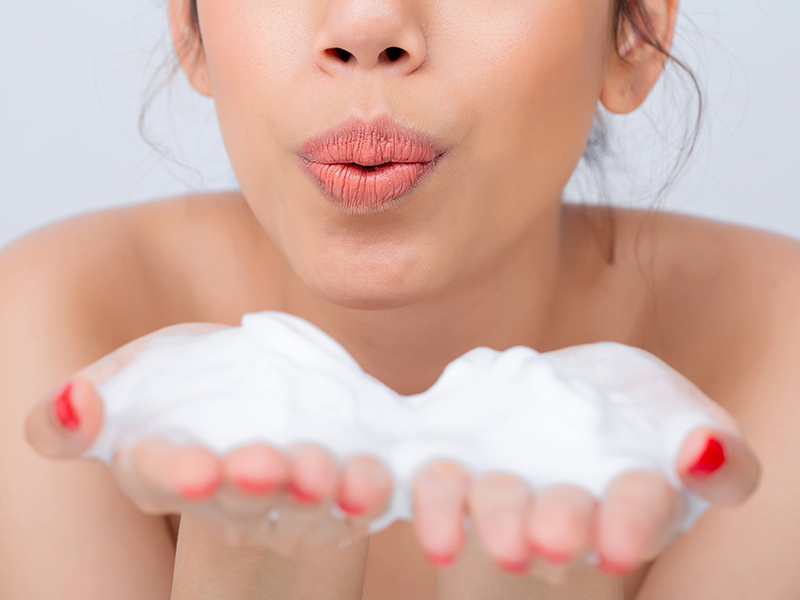 Summer skin care routine: for each product the best cosmetic packaging
There is not only one kind of skin care routine but it changes according to the time of the day (a distinction is made between morning routine and night routine) and especially to the season.
While winter skin care mainly serves to nourish the skin and restore the hydration lost because of cold and atmospheric agents, in summer the imperative is only one: preparing to the sun exposure! This means protecting the skin from damages caused by incorrect exposure, but also fighting heat by restoring the natural moisture of the skin. For this reason the best products are those with fresh and light formulas, such as spray, refreshing mousse and gel-effect mask.

Cosmetic packaging for facial cleansers and biphasic make-up removers
We have seen that the first phase of a good skin care routine is cleansing, a step which helps to remove skin impurities and traces of make up. The best products for summer are definitely oil-based or biphasic make-up removers. This product, that nowadays is widespread, consist of a solution divided into two parts. The oily phase eliminates skin impurities due to atmospheric pollution, but also removes the most resistant and waterproof make-up. On the other hand, the aqueous phase dissolves water-soluble substances and is usually rich in vitamins and natural ingredients that refresh the skin and leave it soft and hydrated.
For this type of products the best cosmetic packaging are certainly plastic bottles like the New Pure 150 ml bottle, available in transparent or white finish and refined with a Flip Top cap.

Gentle exfoliating scrub in cosmetic jars
Scrub is the best exfoliating product for every season. However, in summer it is better to prefer less aggressive formulas and opt for a delicate scrub rich in moisturizing substances. Which is the most suitable pack for an exfoliating product? An aluminum jar with lid, or the practical Thalasso plastic jar with hermetic seal, that is perfect to preserve all its beneficial properties.
Cosmetic packaging for anti-oxidant serum
After the tonic and before the moisturizer, the Korean routine requires to apply a serum on the skin of the face, neck and décolleté. Thanks to the high concentration of active ingredients, this type of product have different functions depending on the excipients: a moisturizing effect for young skin, anti-aging or anti-oxidant function for more mature skins. Being a concentrate cosmetic, serum proves to be a real shock treatment that solve specific problems in a short time and give a boost of energy to the skin. For this reason, you can use just a few drops of product for each application.
The most suitable cosmetic packaging, then, is a bottle with dropper or cream pump. Our advice? You can choose the Heavy bottle in transparent or frosted glass, now available also in the new versions of the Color Collection line in black opaque, amber or semitransparent blue glass.
A full hydration for you skin: cosmetic packaging for sunscreen, moisturizing gel and CC cream
If during winter the hydration is essential to protect the skin from atmospheric agents and low temperatures, in summer it should not be neglected too! We suggest to avoid heavy creams and to prefer light and fresh products like gel or mousse formulas.
But what matters most is opting for sun creams that combine the moisturizing and soothing effect with a good sunscreen that protects the skin from sun damages. For those who do not want to give up make-up even under the heat and the sun, there are foundations and colored creams with SPF. What is the ideal cosmetic packaging for these products? The 150 ml Soft plastic bottle, the 100 ml Airless bottle or the containers of the Pure cosmetic line.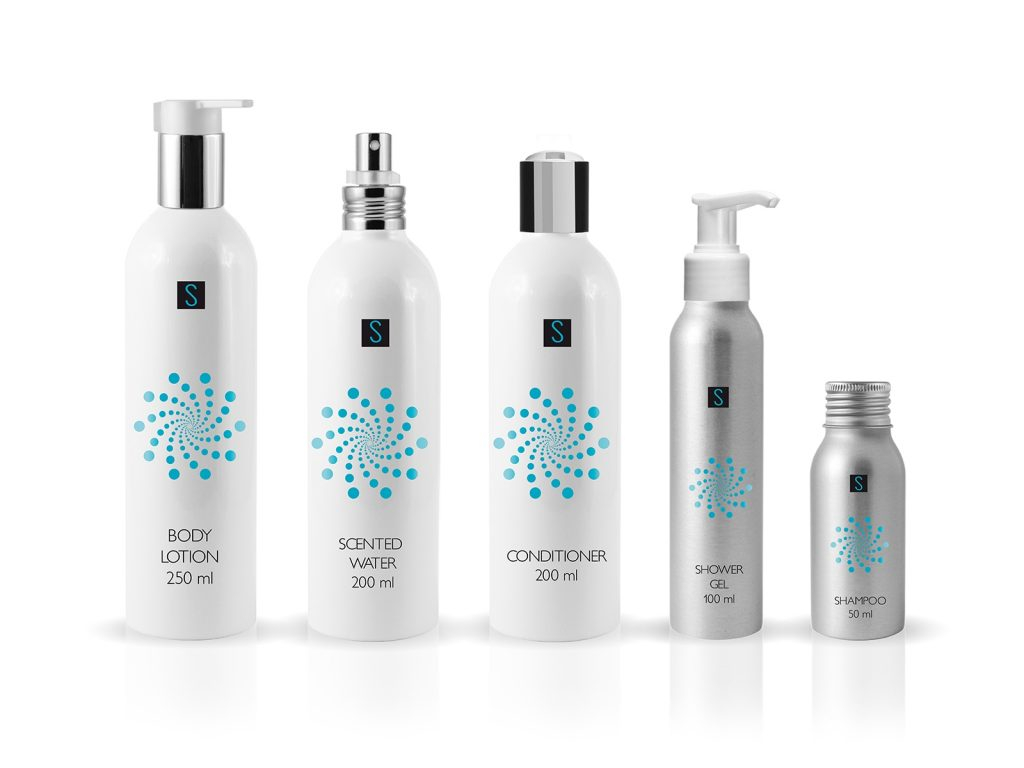 Thermal water: a precious ally against summer heat
Thermal water is a kind of water naturally present in the subsoil at temperatures between 20 and 60 degrees. Being particularly rich in minerals such as magnesium, calcium and potassium, thermal water is a real balm for our skin, especially in the hottest months of the year. In fact it brings various benefits to the skin. First of all it gives a fresh immediate relief, soothes irritated skin and rehydrates the sun-dried ones. Secondly it can be sprayed on the face instead of the tonic or can be used to fix make up and restore the right hydration to the stressed skin.
For these reasons our advice is to bring a bottle of thermal water always with you. The best cosmetic packaging is one of the bottles of the Aluminum cosmetic line, from the practical 100 ml format to the 250 ml aluminum bottle (available in aluminum or glossy white version) which is perfect for the biggest bags.
Stocksmetic Packaging: the best cosmetic packaging for your summer skin care routine
If the Korean routine has intrigued you and you want to create your own line of skin care products, Stocksmetic is the best partner! Discover the wide range of cosmetic containers and accessories for every need, and complete your cosmetic packaging with boxes and labels customizable with your logo. Continue to follow Stocksmetic and contact us for more information!