We have introduced the payment system MyBank with the aim of making the purchasing process on our website even safer and faster. It allows natural or legal persons to pay and collect online through an immediate and irrevocable bank transfer. The service is currently only available in European countries.
MyBank allows you to create a direct link between your bank account and our bank, without the need to type and store your personal data. In this way, your digital identity and sensitive data will remain protected. Thanks to this payment system, online transactions will take place in real time, as opposed to traditional transfers that require a waiting time of 24/48 hours for credit confirmation: the immediate authorization of payments allows, thus, a reduction in the risk of fraud and recharging.
The use of MyBank, in fact, avoids any phishing attempt, the fraudulent sending of communications via email and text messages with the aim of extorting personal data and confidential information. MyBank does not ask and will never ask for a surname, password or bank account number.
Using this service is really simple, it will suffice:
1. Choose MyBank as your payment method and check if your bank has joined this service. If it appears in the list, you can select it and you will be automatically redirected to your online banking service;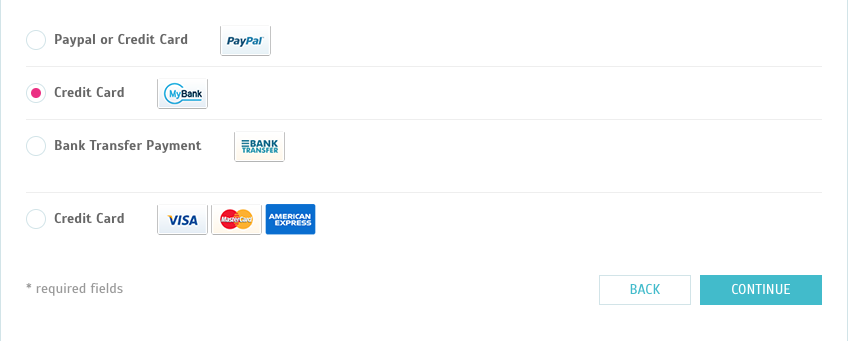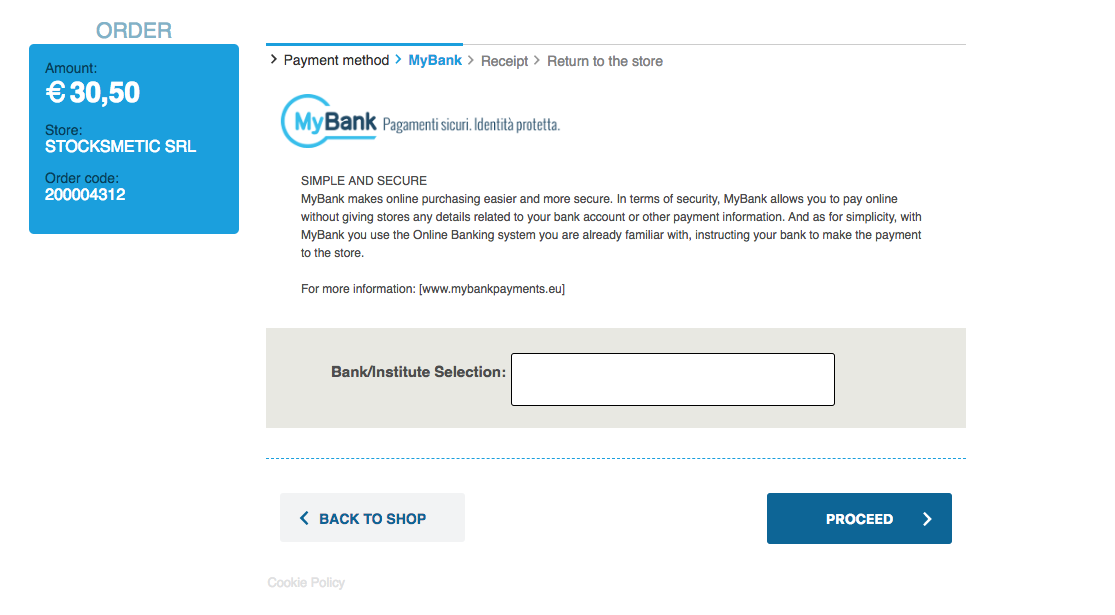 2. At this point, you can enter your usual access codes to the online banking service and immediately afterwards you can check the payment report for further verification;
3. Once you have checked that everything is correct, you can authorize the transaction and in a few seconds you and Stocksmetic Packaging will receive the transaction confirmation;
4. In this way, your order will be processed in a short time and the ordered goods will be shipped to you.
Buying on Stocksmetic Packaging becomes even faster, safer and more advantageous: you can order the packaging for your beauty products on our website by accessing directly to your home banking without any limit on transactions, avoiding the sharing of your personal data with third parties.