Green has become the watchword for many consumers who love to take care of themselves, using eco-friendly skincare formulations that respect the environment.
A completely green inci is not the only requirement that skincare addicts pay attention to: specifically, today are required eco-sustainable products with packaging created through the use of green materials.
This is a trend that is involving a growing number of people: not only the Millennials and the Z Generation but also the older age groups, which are increasingly sensitive to environmental issues and sustainability, preferring green cosmetic packs.
In general, the different cosmetic companies are trying to respond to this need, adopting new industrial production methods less invasive and the use of recycled and alternative raw materials.
Create a completely green cosmetics line with Stocksmetic Packaging
Stocksmetic thinks green, thanks to the introduction of a selection of bottles, made of recycled plastic r-PET.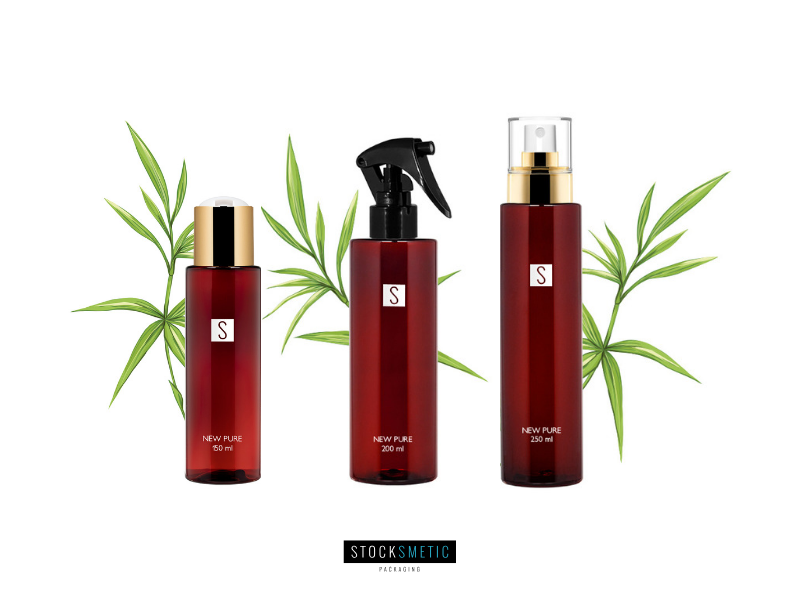 The amber-coloured New Pure Green r-PET bottle, available in 150, 200 and 250 ml sizes, is the perfect pack for cosmetic formulations such as body lotions and creams, tonics, cleansing milk, shampoo and bath foam based on eco-friendly ingredients. It's an elegant and design solution that allows you to create a cosmetics collection in full respect of the environment.
Stocksmetic's product catalogue is constantly being updated and in the next few months we will be proposing new green packaging for your skincare products, thanks also to our research and development division, which is constantly committed to find innovative and eco-sustainable solutions.