Skin care is an essential ritual for keeping skin healthy and hydrated. But, to make it truly effective, a simple morning routine is not enough. In addition to skin care products that are used before make-up, there are a lot of specific cosmetics for the night routine. So let's find out what they are and all the Stocksmetic's tips to choose the best bottles for cosmetics
Our skin never rests: during the day, in fact, it suffers stress, pollution and atmospheric agents. So why not take care of your skin even before bedtime? In this way you can use the hours of sleep to restore skin tone and hydration. In addition, taking a few minutes for yourself every evening will help to relax even after a tiring day.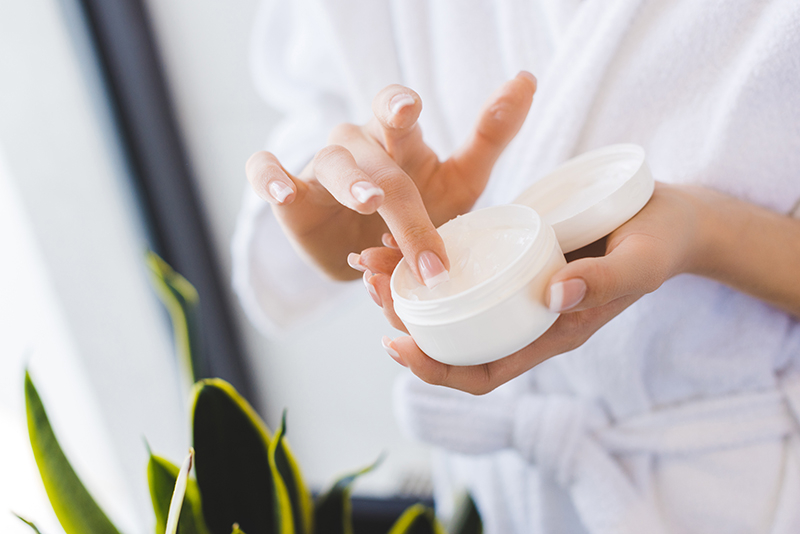 First step of night routine: make-up removal and cleansing
A true night routine cannot ignore make-up removal. This first step, in fact, allows to remove impurities and traces of make-up, leaving the skin free to breathe during the night. For this step there are different solutions from cleansing milk, that is creamy and moisturizing, to the more delicate two-phase make-up remover and micellar cleansing water. Stocksmetic offers a range of bottles for cosmetics perfect for different formulations. Some examples? The 200 ml New Pure Bottle with Ice Cream Pump, the 150 ml Soft Plastic Bottle with Flip Top Cap or the 400 ml Heavy Bottle in white plastic with its practical soap pump.
Bottles for cosmetics and tonic
After cleansing, it is a good practice to rinse the skin with warm water and dab it with a clean towel. Then it is time to apply the tonic, that has to be dabbed on the face with a cotton pad. This product, designed to refresh and give light even to the most dull skin, is best preserved in plastic or aluminum bottles for cosmetics. For this reason Stocksmetic recommends the glossy white Aluminium Bottle with Slim Pump in the 100 ml or 200 ml version. Among the plastic containers you can choose the 200 ml Heavy Bottle, the 200 ml New Pure or the 150 ml Tbr clear plastic bottle.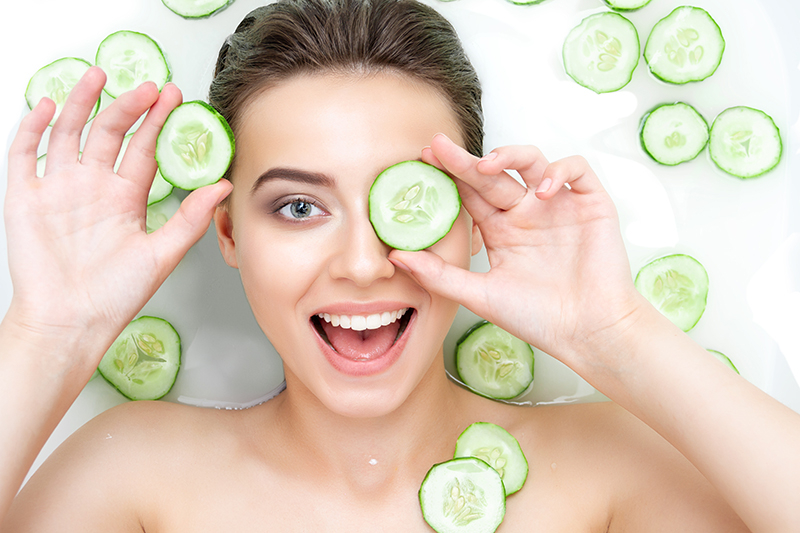 Bottles for exfoliating cosmetics and scrub
Once a week you can combine your night routine with an exfoliating face scrub. Since it eliminates dead cells, this step helps to regenerate the skin through cellular renewal. For this kind of cosmetics Stocksmetic recommends bottles or jars that best preserve their properties. You can choose the 50 ml Pure matte plastic jar, or the Heavy 100 ml jar in frosted or clear glass. Another solution is the 200 ml Pure Jar with glossy white lid or aluminium cap.
Complete hydration with face cream and eye contour
Once your skin has been cleansed and toned, it's time for deep moisturization. Applying face cream and eye contour every evening, in fact, helps to keep the skin young and hydrated over time. Serums, night cream and eye contour work best during the night, when the skin is not subject to the action of stress or weathering agents. This type of cosmetics, rich in vitamin C, retinol and hyaluronic acid, is indicated for intensive treatments with a lifting and regenerating effect that require many hours to act.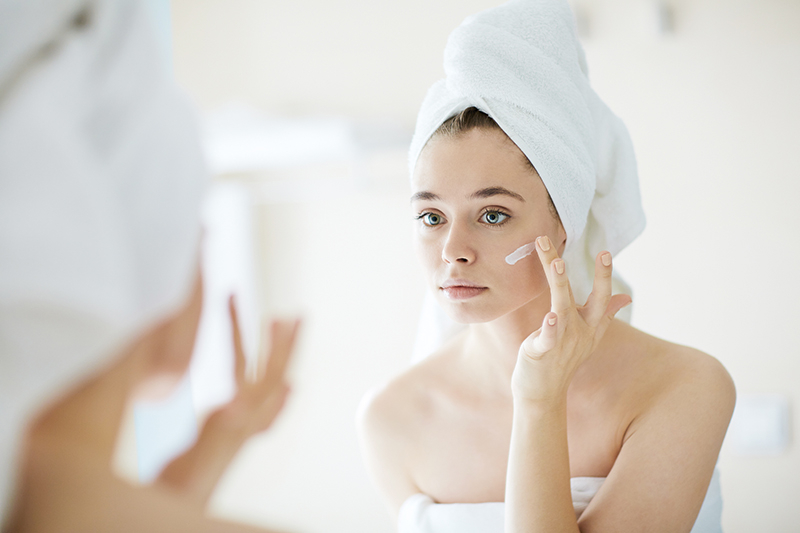 The latest trends for day cream suggest light mattifying products to fight shine and even out the complexion. For the night cream, instead, you can choose richer and more nourishing products, that act during sleep leaving the skin deeply hydrated. To preserve these products and their active ingredients, the best solution is plastic or glass jars. In the wide Stocksmetic catalogue you can find, for example, the 50 ml Luxe Jar in frosted or clear glass, or in the precious silver metallized version. 2 other perfect containers for face cream are the 50 ml or 100 ml Heavy Jar and the brand new Miracle glass jar, with the Girotondo cap in glossy gold or with the Wood lid in wengè.
Cosmetic bottles for eye contour
The last step is eye contour and serum application, that helps fighting unsightly swelling and dark circles. This type of creams is specifically designed for the area around the eyes, where the skin tends to dry out easily. For this reason, at the end of the day it is a good idea to use rich and nourishing products, that need to be stored in jars and mini size bottles. One of them is the Luxe jar in the practical 15 ml format, available in clear glass or in a frosted white finish. Those instead who don't want to relinquish skin care when travelling, can choose the original plastic bottle Tube, in the practical travel size of 10 ml.

Bottles for cosmetics and face masks
It takes another 10-15 minutes to complete this beauty ritual with a relaxing face mask. Today there are for all the tastes:
moisturizing for the most mature skin, to be massaged and left on during the night

soothing for the most sensitive skin, made of chamomile or aloe

mattifying and purifying for impure skin.
In addition to plastic, aluminum or glass jars, a practical and fun solution for preserving face masks are the Tubes bottles for cosmetics . Available in different sizes, from 100 to 300 ml, they are perfect for preserving the beneficial properties of the product, without risking to waste product.
Stocksmetic Packaging: a complete range of bottles for cosmetics and skin care
On Stocksmetic you will find jars and bottles for cosmetics perfect for your evening and morning skin care. Be inspired by Stocksmetic's cosmetic packaging collections! In this section you will find sets of specific bottles and jars for every need. You can also customize your packaging with custom accessories, labels and cases.
So, what are you waiting for? Start creating your line of bottles for cosmetics! For more information contact us: the Stocksmetic team will help you choosing the packaging that best suits your needs.