The Aquam Beauty and Wellness Centre was born in the heart of Livorno to take care of people who wish to find the match between beauty and psycho-physical well-being, thanks to the many facial and body treatments that you can do within the beauty institute.
In addition to beauty and wellness treatments, Centro di Estetica e Benessere Aquam wanted to create its own line of quality cosmetic products, taking care of every aspect: from the formulation with natural active ingredients to the choice of packaging, relying on Stocksmetic Packaging.
Aquam, cosmetics with natural active ingredients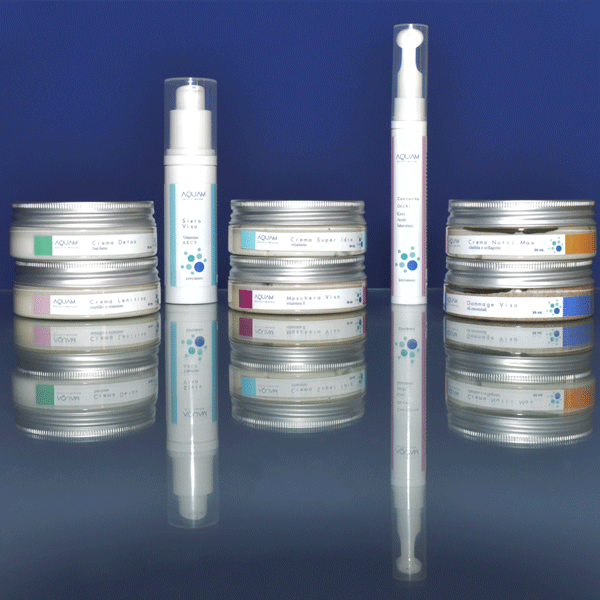 The line, named Aquam, is distinguished by the very high quality of the natural active ingredients with which it is composed. All formulations have a particular importance because they are less aggressive for our skin, being free of mineral oils, vaseline, silicones, alcohol, formaldehyde ceases, siles, SLS.
Aquam cosmetics products make naturalness their strong point based on natural active ingredients: they contain hyaluronic acid, collagen, elastin and phytoextracts of calendula, aloe, amamelid, mauve, kiwi. There is no shortage of other natural elements with great beneficial properties such as red vine, Grenoble walnut, propolis and even macadamia oil, rose water and orange blossom, wheat proteins, and the important NMS restorative complex.
The Aquam formulations are mainly dedicated to the face, including cleansing milk and tonics, biphasic cleansing agents, eye contour creams, sera, masks and facial scrubbing agents.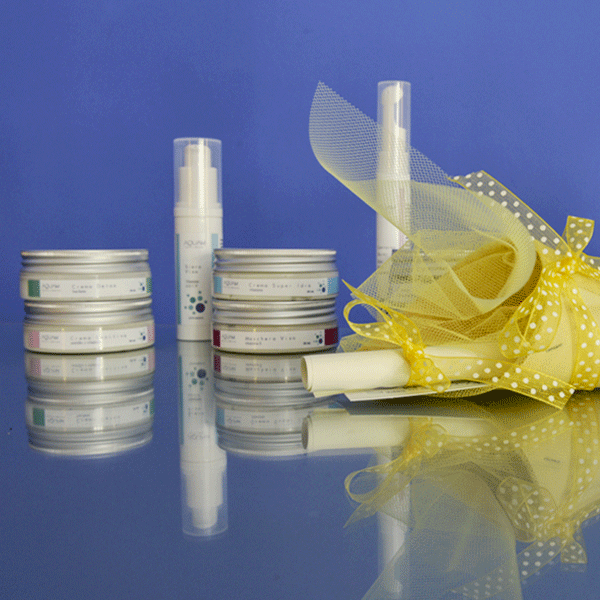 Aquam: from formulation to packaging
The Aquam Beauty and Wellness Centre has chosen our company for the packaging of its cosmetics product line using bottles and jars from our Skin Care line. In particular, for the Aquam face serum, the Airless 30 ML glossy white plastic bottle combined with the pump, always of the same line, has been used.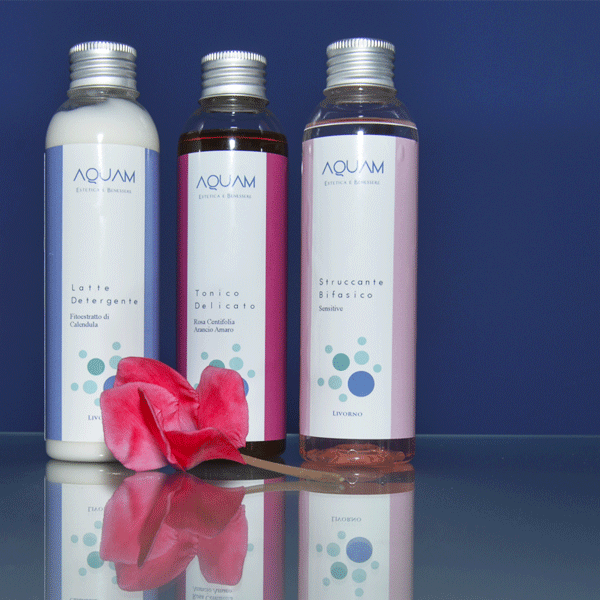 For the products dedicated to facial cleansing, the Italian company decided to use the Round collection in particular the Round plastic 150 ML bottle, customizing the pack by combining the aluminum capsules.
Stocksmetic Packaging's Round line of packages have also been chosen for creams, masks and rubber jars: in particular the plastic jars of 50 and 75 ML, combined with aluminum lids to combine the quality of the products with practical and refined packaging.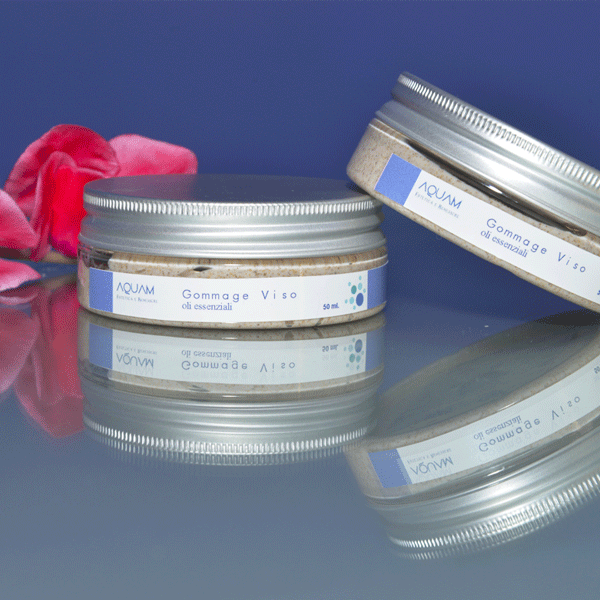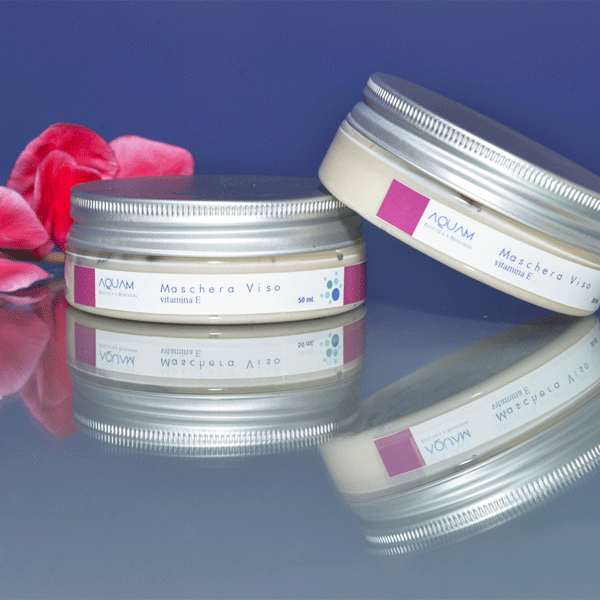 Finally, for the eye contour, The Aquam Beauty and Wellness Centre has chosen the Airless cosmetic line, specifically the 15ml digital bottle and pump in a glossy white plastic, perfect for preserving cosmetic products in a pure environment and without external contamination. Thanks to their practical dispensers, these bottles are the ideal choice to contain sera and cosmetic products that need localized applications.